Vivo's latest flagship, the X50, the X50 Pro and the X50 Pro +, was officially launched last month and soon after. The X50 and X50 Pro have been on sale for a while, but the X50 Pro + is currently available. The biggest highlight is the high-quality Samsung GN1 camera sensor on the back and an attractive leather finish.
Design and Display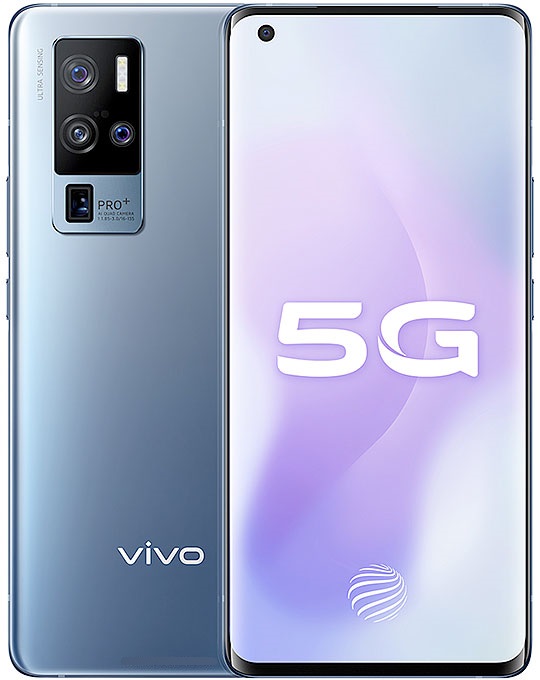 The display is a 6.56-inch AMOLED panel with FHD + resolution and an even refresh rate of 120 Hz. It is also HDR10 + compliant, has incredibly small bezels and a square hole cutout for the front camera. The optical fingerprint sensor is located under the display.
The back is covered with a 0.5 mm simple leather material that feels better and is lighter. The huge quad camera module is very similar to that of the Galaxy S20 Ultra.
Internals and Storage
The flagship Snapdragon 865 SoC is available in the device with a 2.84 GHz octa-core CPU and several memory configurations. There is no memory card slot, but that may not be a problem for most, as storage options start at 128 GB and go up to 256 GB. RAM options are 8 GB and 12 GB.
Android 10 powers the software side and comes with Vivo's Funtouch OS 10.5 on top.
Cameras
The main camera with 50 MP on the back uses the Isocell GN1 sensor from Samsung with a pixel size of 1 / 1.3 inches. This helps to perform well in a complex scene under light and dark conditions. The other three sensors include a 32MP portrait lens, a 13MP ultra-wide angle sensor and a huge 13MP periscope lens with 5x optical zoom.
The front camera is a 32 megapixel shooter that allows wide-angle shooting and 1080p video recording.
Battery and Pricing
The 4315 mAh battery is equipped with a 44 W super fast charge via the USB-C connection. This should allow the device to charge from 0 to 100% in just over an hour.
The Vivo X50 Pro + will be available from $ 700 and will be available in brown and blue.
Vivo X50 Pro+ Specifications
Chipset: Qualcomm Snapdragon 865
CPU: Octa-core (1×2.84 GHz Kryo 585 & 3×2.42 GHz Kryo 585 & 4×1.8 GHz Kryo 585)
GPU: Adreno 650
OS: Android 10, Funtouch OS 10.5
Supported Networks: 2G, 3G, 4G LTE, 5G
Display:

6.56″ AMOLED with 1080 x 2375 pixels resolution; 398 ppi, 120Hz refresh rate

Memory:

RAM: 8GB, 12GB
Internal: 128, 256 GB, UFS 3.1
Card slot: No

Camera:

Rear (Quad): 50 MP, f/1.9, (wide), Dual Pixel PDAF, OIS
13 MP, f/3.0, (periscope telephoto), PDAF, OIS, 5x optical zoom
32 MP, f/2.5, (portrait), PDAF, 2x optical zoom
13 MP, f/2.2, 120˚,(ultrawide)
Front: 32 MP, f/2.5, 26mm (wide)

Colors: Blue, Brown
Fingerprint sensor: In-display
Battery: 4,315 mAh, 44W fast charging
Price: $700
ویوو نے 50 ایم پی کواڈ کیمرا اور فلیگ شپ اسپیکس کے ساتھ ایکس 50 پرو پلس لانچ کر دیا
ویوو کا تازہ ترین پرچم بردار لائن اپ ، ایکس 50 ، ایکس 50 پرو ، اور ایکس 50 پرو پلس پچھلے مہینے سرکاری ہوگیا اور اس کے فورا. بعد فروخت ہوگیا۔ ایکس 50 اور ایکس 50 پرو تھوڑی دیر کے لئے فروخت ہو رہے ہیں ، لیکن ایکس 50 پرو پلس ابھی گرفت میں ہے۔ اس کی سب سے بڑی خاص بات اعلی کے آخر میں سام سنگ جی این ون کیمرا سینسر ہے ، اور چمڑے کی کشش ختم کرنا۔
ڈیزائن اور ڈسپلے
ڈسپلے 6.56 انچ کا عاملیڈ پینل ہے جس میں ایف ایچ ڈی پلس ریزولوشن اور ہموار 120 ریفریش ریٹ ہے۔ یہ ایچ ڈی آر 10 پلس کے مطابق بھی ہے ، ناقابل یقین حد تک چھوٹی بیزلز ہے ، اور سامنے والے کیمرے کے لئے کارنرڈ کارٹون-ہول کٹ آؤٹ ہے۔ آپٹیکل فنگر پرنٹ سینسر ڈسپلے کے نیچے واقع ہے۔
اندرونی اور ذخیرہ
فلیگ شپ اسنیپ ڈریگن 865 ایس سی اس آلے کے اندر موجود ہے جس میں 2.84 گیگا ہرٹز آکٹکور سی پی یو اور متعدد میموری کنفیگریشنز منتخب ہیں۔ میموری کارڈ کی کوئی سلاٹ نہیں ہے ، لیکن زیادہ تر لوگوں کے لئے یہ مسئلہ نہیں ہوسکتا ہے کیونکہ اسٹوریج آپشنز 128 جی بی سے شروع ہوتے ہیں اور 256 جی بی تک جاسکتے ہیں۔ ریم آپشنز 8 جی بی اور 12 جی بی ہیں۔
کیمرے
پیچھے کا مرکزی 50 ایم پی کیمرا سام سنگ کا آئسیل جی این 1 سینسر 1 / 1.3 "پکسل سائز کے ساتھ استعمال کررہا ہے۔ اس سے روشنی اور تاریک حالات میں ایک پیچیدہ منظر میں اچھی کارکردگی کا مظاہرہ کرنے میں مدد ملتی ہے۔ دیگر تین سینسروں میں 32 ایم پی پورٹریٹ لینس ، ایک 13 ایم پی 13 کا الٹرا وائیڈ سینسر ، اور 5 ایکس آپٹیکل زوم کے قابل ایک وشال 13 ایم پی پیریزکوپ لینس شامل ہے۔
بیٹری اور قیمتوں کا تعین
اس میں 4315 ایم اے ایچ کی بیٹری یوایسبی سی پورٹ کے ذریعے 44 واٹ سپر فاسٹ چارجنگ سے لیس ہے۔ اس سے ایک گھنٹہ میں تھوڑی دیر میں آلہ کو 0 سے 100 فیصد تک چارج کرنے کے قابل ہونا چاہئے۔