The cheapest 5G smartphone from Samsung has arrived in the office and we are preparing to review the Samsung Galaxy A51 5G. We have the Exynos 980 variant, although there is a new Snapdragon 765G variant coming to the US next month or so.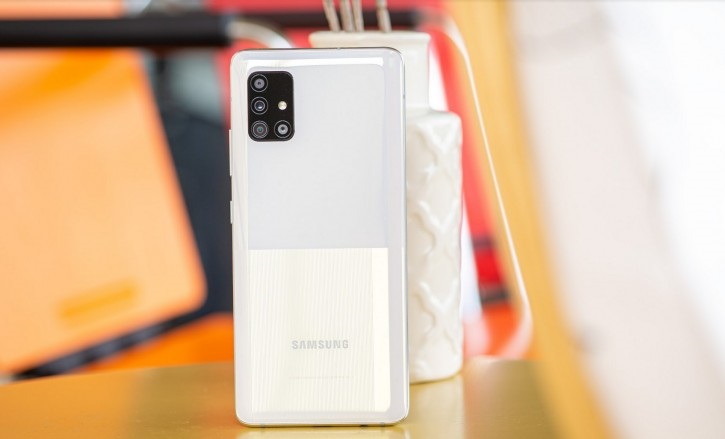 The Galaxy A51 5G is based on a 6.5-inch FHD + AMOLED screen and is powered by a 4,500 mAh battery. It supports charging speeds of 15 W and has a quad camera setup. The latter consists of a 48MP main camera, a 12MP ultrawide snapper, a 5MP macro and a 5MP depth sensor. The display has a hole that contains a 32 megapixel selfie camera.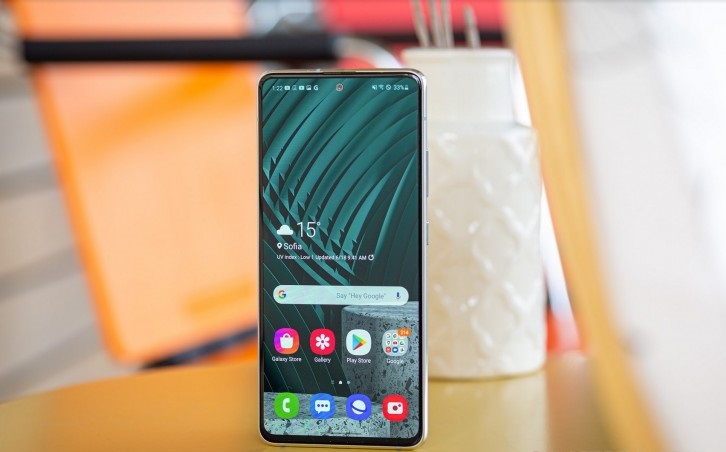 The A51 5G has 6 GB of RAM and 128 GB of built-in memory. For reference, the non-5G version of the A51 only has 4 GB of RAM. Additional functions include a built-in fingerprint scanner and a 3.5 mm headphone jack.
The physical design of the phone is good. Despite its rounded corners, it looks somewhat square and the lower bezel is slightly larger than the others. The back glass of the phone is curved on all edges to create a comfortable curve that adapts to the hand. Then there is the two-tone effect on the dazzling pattern of the back, which gives the design a different dimension.
سیمسنگ گیلکسی اے 51 5 جی کا جائزہ
سیمسنگ کا سب سے سستا 5G اسمارٹ فون آفس پہنچا ہے اور ہم سیمسنگ گیلیکسی اے 51 کا جائزہ لینے کے لئے کمر بستہ ہیں۔ ہمارے پاس ایکسنوس 980 کی مختلف حالت ہے ، اگرچہ اگلے مہینے میں ہی ریاستہائے متحدہ امریکہ کا رخ کرنے والا ایک نیا اسنیپ ڈریگن 765 جی ہے۔
گلیکسی اے 51 5 جی تقریبا 6.5 انچ ایف ایچ ڈی اسکرین پر مشتمل ہے ، اور اس میں 4،500 ایم اے ایچ کی بیٹری ہے۔ یہ 15 واٹ چارجنگ اسپیڈ کو سپورٹ کرتا ہے اور کواڈ کیمرا سیٹ اپ کی سہولت دیتا ہے۔ مؤخر الذکر ایک 48 ایم پی مین کیمرا ، ایک 12 ایم پی الٹرا وائیڈ سنیپر ، 5 ایم پی میکرو ، اور 5 ایم پی گہرائی کا سینسر پر مشتمل ہے۔ ڈسپلے میں کارٹون ہول کٹ آؤٹ ہوتا ہے ، جس میں 32 ایم پی سیلفی کیمرا ہوتا ہے۔
یہ 6 جی بی رام اور 128 جی بی آن بورڈ اسٹوریج کے ساتھ آتا ہے۔ حوالہ کے لئے ، اے 51 کے نان 5 جی ورژن میں صرف 4 جی بی ریم ہے۔ دیگر خصوصیات میں ایک ڈسپلے فنگر پرنٹ اسکینر ، اور 3.5 ملی میٹر کا ہیڈ فون جیک شامل ہے۔
فون کا جسمانی ڈیزائن اچھا ہے۔ اس کے کونے کونے میں ہونے کے باوجود ، یہ تھوڑا سا چوکور نظر آتا ہے اور نچلی بیزل دوسروں سے تھوڑا بڑا ہے۔ فون کے عقبی شیشے کو ہر کنارے پر آرام دہ اور پرسکون وکر کے لئے مڑے ہوئے ہیں جو ہاتھ کے مطابق ہیں۔ اس کے بعد ، پیٹھ کے گستاخانہ انداز پر دو ٹون اثر پڑتا ہے ، جو ڈیزائن کو ایک اور جہت فراہم کرتا ہے۔