Recently, Google quietly introduced a way to unsubscribe your phone number from RCS messages. Google currently uses all Android messages through RCS that allow users to send messages over the Internet rather than the short message service (SMS). RCS allows you to read receipts, share images in full resolution, and enter notifications for single and group chat threads.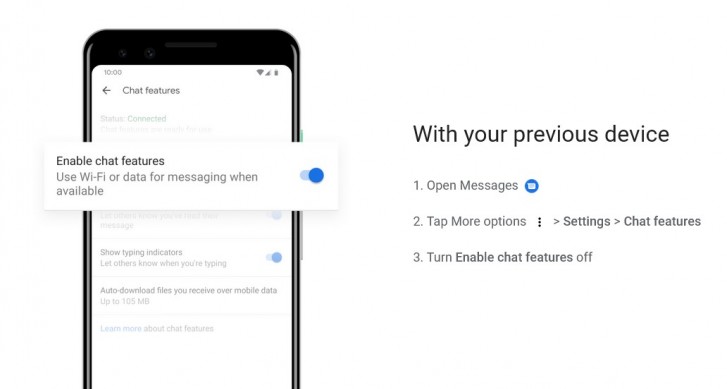 Google's new site has instructions on how to disable the "chat features" that effectively disable RCS chat. This page recommends disabling chat features if messages are missing before fully switching to iMessage on a new Android phone or iPhone.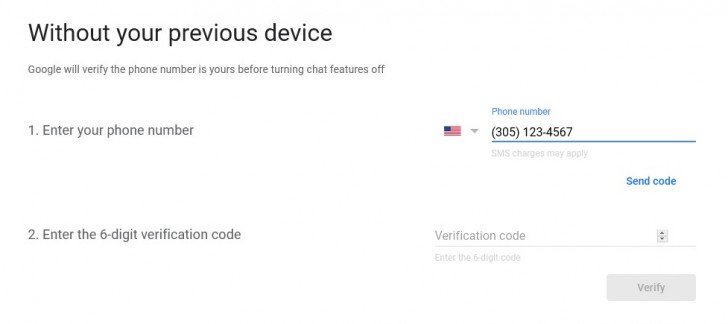 However, if you don't have access to the old phone because it was lost or stolen, or if you forgot to disable chat features before swapping a device, you can now fill out a form online and manually disable chat features .
All you have to do is enter a phone number that is assigned to the chat functions and enter a one-time code that will be sent to your phone number via SMS. Of course, you still need to have access to receive SMS on your phone number.
گوگل اپنی ویب سائٹ کے ذریعہ آر سی ایس سے آپ کے نمبر منسوخی کو آسان بنا دیتا ہے
حال ہی میں ، گوگل نے خاموشی سے آر سی ایس میسجنگ سے آپ کے فون نمبر کو غیر رجسٹر کرنے کا ایک طریقہ متعارف کرایا ہے۔ گوگل فی الحال آر سی ایس پر تمام اینڈرائڈ میسیجنگ کی مدد سے صارفین کو مختصر میسج سروس (ایس ایم ایس) کے بجائے انٹرنیٹ پر پیغامات بھیجنے دیتا ہے۔ آر سی ایس انفرادی اور گروپ چیٹ دونوں کے لیے پڑھنے کی رسیدیں ، مکمل ریزیوم شیئرنگ ، اور ٹائپنگ اطلاعات کی اجازت دیتا ہے۔
گوگل کا نیا صفحہ ہدایت دیتا ہے کہ "چیٹ کی خصوصیات" کو کس طرح بند کیا جائے ، جس سے آر سی ایس چیٹ کو موثر انداز میں موقوف کیا جا.۔ صفحہ سے پتہ چلتا ہے کہ اگر آپ کسی نئے ایئنڈرویئڈ فون پر سوئچ کرنے یا آئی فون پر مکمل طور پر آئی میسج میں سوئچ کرنے سے پہلے پیغامات کھو رہے ہیں تو آپ چیٹ کی خصوصیات کو بند کر سکتے ہیں۔
تاہم ، ایسی صورت میں جب آپ کے پاس پرانے فون تک رسائی نہ ہو کیونکہ یہ گم ہو گیا ہے یا چوری ہوگیا ہے ، یا اگر آپ کسی آلے کو تجارت کرنے سے پہلے چیٹ کی خصوصیات کو بند کرنا بھول جاتے ہیں تو ، اب آپ آن لائن فارم بھر سکتے ہیں اور دستی طور پر آف کر سکتے ہیں۔ چیٹ کی خصوصیات
آپ کو بس اتنا کرنا ہے کہ آپ چیٹ کی خصوصیات سے وابستہ ایک فون نمبر درج کریں اور ایک بار کا کوڈ درج کریں جو آپ کے فون نمبر پر ایس ایم ایس کے ذریعہ بھیجا جائے گا۔ یقینا ، آپ کو ابھی بھی اپنے فون نمبر پر ایس ایم ایس موصول کرنے کی ضرورت ہوگی۔