The cheaper member of the new Realme Narzo series is with us today. As you may have noticed, the Realme Narzo 10A is largely based on the triple-camera version of the Realme C3, but has a bold new back, with the company's name in large letters.
The phone is still based on a 6.5-inch IPS LCD with a resolution of 720 x 1600 pixels and a minimalist notch on the top. Inside is a 5 megapixel camera with a 1: 2.4 lens.
Inside is the MediaTek Helio G70 chipset with 3 GB of RAM and 32 GB of internal storage.
On the back we see three cameras – a 12-megapixel main unit with a 1: 1.8 aperture, a 2-megapixel macro camera with a 1: 2.4 aperture and a 2-megapixel depth sensor.
One of the main features of the phone is the huge 5,000 mAh battery, which can also be used to charge other devices. However, charging the phone itself would take a while, as only standard 10W charging is supported via the dated micro USB port. It's 2020 and we're still getting phones with outdated microUSB.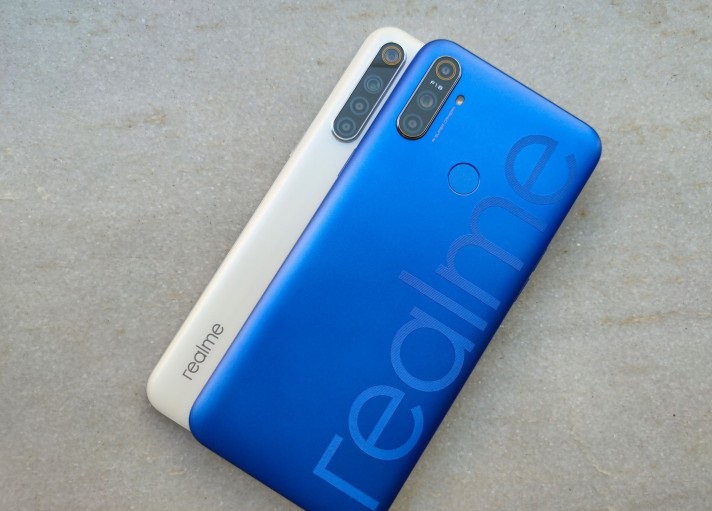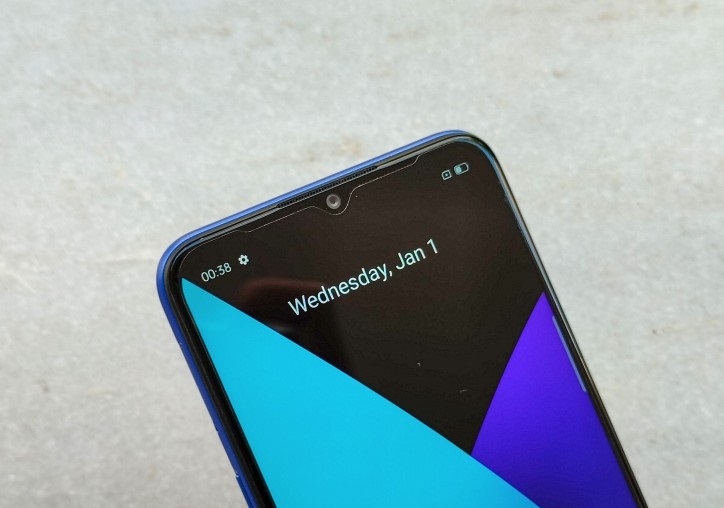 The keys feel a bit stiff, but it could be because the phone is brand new. And because the device is new, we are somewhat surprised that the phone occasionally stutters. It is likely that the software needs to be polished a bit, because although the MediaTek G70 is not a powerhouse, it should definitely be enough to run the 720p screen.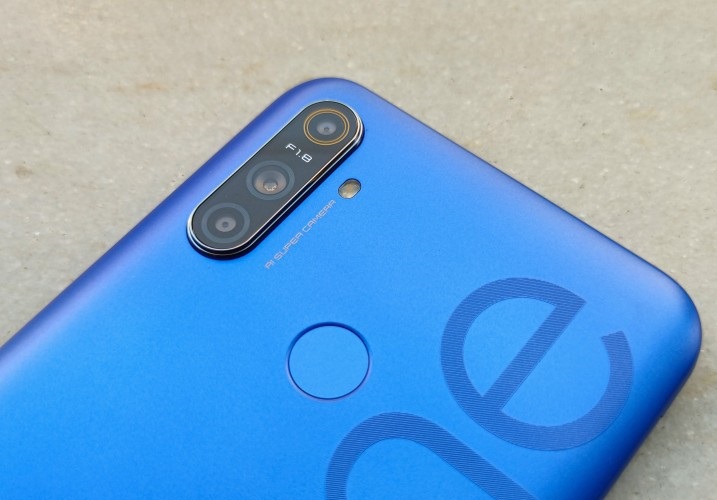 رئیل می نرزو 10 اے کا جائزہ
نئی رئیل می نرزو سیریز کا زیادہ سستا ممبر آج ہمارے ساتھ ہے۔ چونکہ آپ نے پہلے ہی رئیل می نرزو 10 اے کو اٹھا لیا ہو گا ، یہ زیادہ تر ریئلیم سی 3 کے ٹرپل کیمرہ ورژن پر مبنی ہے لیکن اس میں ایک بولڈ نیا ریئر پینل آتا ہے جس میں کمپنی کا نام بڑے خطوط میں دکھایا گیا ہے۔
فون اب بھی 6.5 انچ کی آی پی ایس ایل سی ڈی کے آس پاس 1600 ریزولوشن کے ساتھ بنایا گیا ہے اور اوپری حصے میں ایک کم سے کم نشان ہے۔ اس کے اندر ایف / 2.4 لینس والا 5 ایم پی کا کیمرا بیٹھا ہے۔
اندرونی طرف ہمارے پاس میڈیا ٹیک ہیلیو جی 70 چپ سیٹ ہے جس میں 3 جی بی ریم اور 32 جی بی اندرونی اسٹوریج ہے۔
فون کی اہم خصوصیات میں سے ایک بہت بڑی 5000 ایم اے ایچ کی بیٹری ہے ، جو دوسرے ڈیوائس کو چارج کرنے کے لئے بھی استعمال کی جا سکتی ہے۔ خود فون کو چارج کرنے میں کچھ وقت لگے گا ، حالانکہ تاریخ کے مطابق مائیکرو یو ایس بی کنیکٹر پر معیاری 10 واٹ چارج کرنے میں مدد ملتی ہے۔ یہ 2020 ہے اور ہمیں اب بھی متروک مائکرو یو ایس بی والے فون مل رہے ہیں۔