NextClass.ai, a subsidiary of introduced the NX1 tablet under the company's crowdfunding platform Youpin. Like all of the subsidiary's tablets, the NX1 focuses on the education of children between the ages of 3 and 12.
The tablet is equipped with a variety of online courses as well as exercise sets and audio books. It is designed to provide users with a comprehensive interactive experience to increase the child's interest in studies.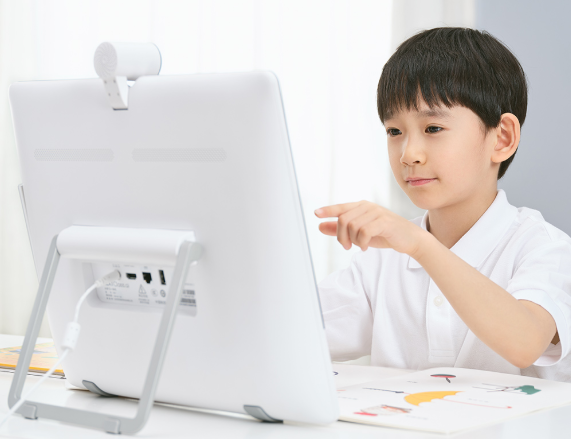 Design and Display
The tablet has a PC monitor-like appearance. It is based on a 15.6-inch LCD with TÜV Rheinland certification and has a huge chin that houses two stereo speakers.
The display supports functions such as the detection of ambient light and also warns you if you get too close. According to the company, they emphasized eye protection to protect children's eyes.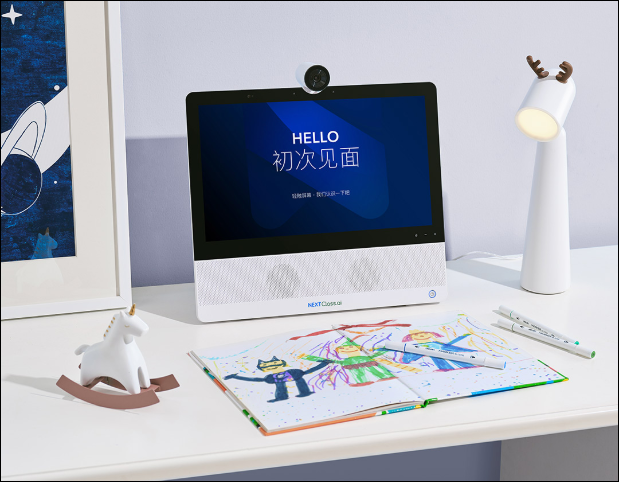 Internals and Storage
The NextClass.ai NX1 tablet is powered by a quad-core Cortex-A55 with 4 GB RAM and 64 GB storage. It also has an integrated 1.2T NPU for deep neural network computers that supports 2.4 / 5G WiFi, Bluetooth 4.2, USB, HDMI and other output interfaces.
It also comes with a pen, hi-fi audio and an omnidirectional 360 ° microphone.
Cameras
The tablet is equipped with two cameras. The main camera is mounted like a webcam above and focuses on the student. While the secondary camera is at the bottom of the tab to focus on the student book, both cameras can be set at different angles.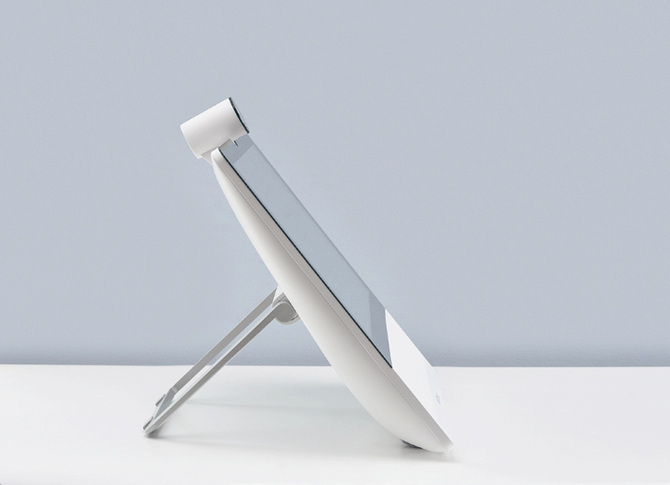 Price and Availability
The product is currently crowdfunded on the Xiaomi Youpin platform for $ 250. After crowdfunding has ended, the device will be available for retail at $ 338.
ژیومی نے آن لائن کلاسز کیلئے این ایکس 1 لرننگ ٹیبلٹ لانچ کر دیا
زیومی کے ذیلی ادارہ نے کمپنی کے یوپن ہجوم فنڈنگ ​​پلیٹ فارم کے تحت این ایکس 1 لانچ کیا ہے۔ ماتحت ادارہ کے تمام گولیاں کی طرح ، این ایکس 1 بھی 3 سے 12 سال تک کے بچوں کی تعلیم پر مرکوز ہے۔
ٹیبلٹ آن لائن کلاسوں کے ساتھ ساتھ پریکٹس سیٹس اور آڈیو بکس کے ساتھ بھی بھری ہوئی ہے۔ یہ صارفین کو پڑھائی میں بچے کی دلچسپی بڑھانے کے لئے بھر پور انٹرایکٹو تجربہ فراہم کرنے کے لئے ڈیزائن کیا گیا ہے۔
ڈیزائن اور ڈسپلے
ٹیبلٹ پی سی مانیٹر کے ساتھ آتا ہے۔ یہ ٹی یو وی رائن لینڈ سرٹیفیکیشن کے ساتھ 15.6 انچ ایل سی ڈی کے ارد گرد بنایا گیا ہے اور اس میں ایک بہت بڑی ٹھوڑی ہے جس میں دو سٹیریو اسپیکر ہیں۔
ڈسپلے محیطی روشنی کی نشاندہی جیسے افعال کی حمایت کرتا ہے اور اگر آپ قریب ہوجاتا ہے تو آپ کو بھی متنبہ کرتا ہے۔ کمپنی کے مطابق ، انہوں نے بچوں کی آنکھوں کو محفوظ رکھنے کے لئے آنکھوں کے تحفظ پر زور دیا ہے۔
انٹرنل اور سٹوریج
نیکسٹ کلاس ڈاٹ این ایکس 1 ٹیبلٹ کواڈ کور کارٹیکس-اے 55 کے ذریعہ تقویت یافتہ ہے جس میں 4 جی بی ریم اور 64 جی بی اسٹوریج ہے۔ یہ بلٹ میں 1.2 ٹی گہری نیورل نیٹ ورک کمپیوٹنگ این پی یو سے بھی لیس ہے ، 2.4 / 5 جی وائی فائی ، بلوٹوتھ 4.2 اور دیگر آؤٹ پٹ انٹرفیس کے لئے سپورٹ کرتا ہے۔
کیمرے
ٹیبلیٹ دو کیمرے سے لیس ہے۔ مرکزی کیمرہ اوپر پر نصب ہے ، جو ویب کیم کی طرح ہے ، اور طالب علم پر توجہ مرکوز کرتا ہے۔ جبکہ سیکنڈری کیمرہ ٹیب کے نیچے طالب علم کی کتاب پر مرکوز رکھنے کے لئے رکھا گیا ہے ، دونوں کیمرے مختلف زاویوں پر ایڈجسٹ کیے جاسکتے ہیں۔
قیمتوں کا تعین اور دستیابی
زیومی پلیٹ فارم پر فی الحال پروڈکٹ کو 250 ڈالر میں دستیاب ہے۔ مجمع فنڈنگ ​​ختم ہونے کے بعد ، آلہ ڈالر 338 میں ملےگا۔