After a lot of rumors, leaks and teasers, the Vivo X60 is available for pre-order in China. Both smartphones in the series, i.e. H. Vivo X60 and X60 Pro, come with a similar data sheet that stores the camera specifications and storage options.
Display and Design
The smartphones have a Mi 10T-like design. They have a similar rectangular camera bump and a matte finish on the back.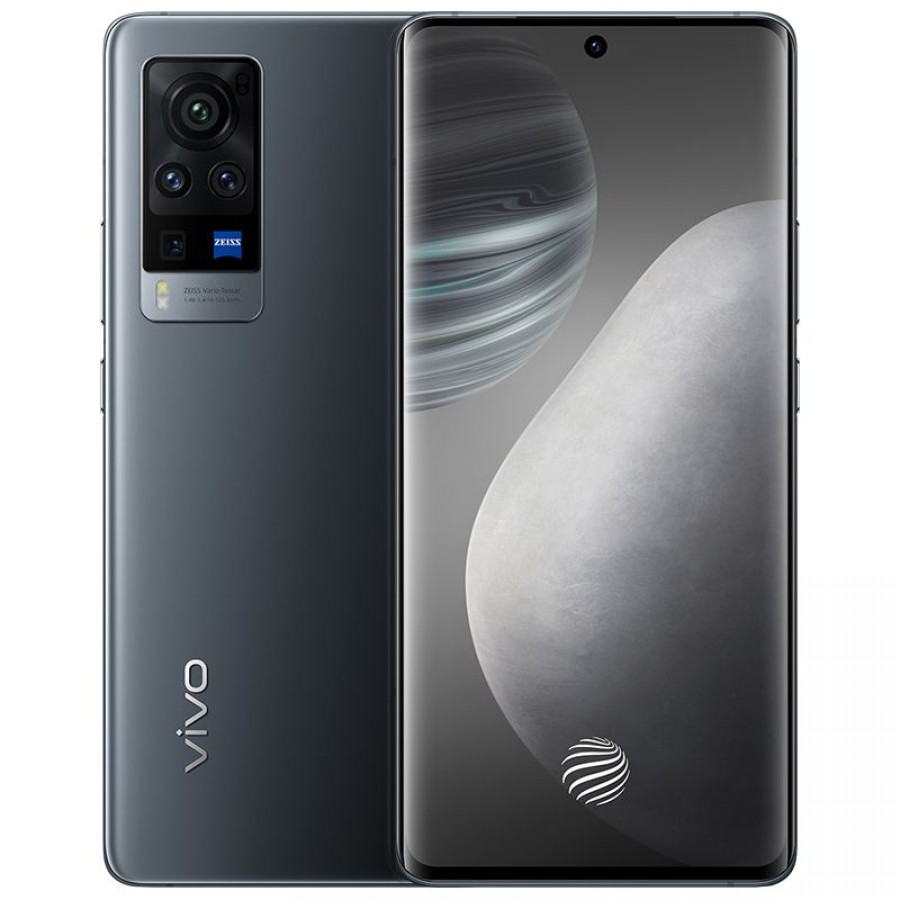 In terms of display, the smartphones have a 6.56-inch AMOLED display with 1080p resolution, HDR10 + support, a screen-to-body ratio of 90.1%, a PPI density of 398 and a refresh rate of 120 Hz.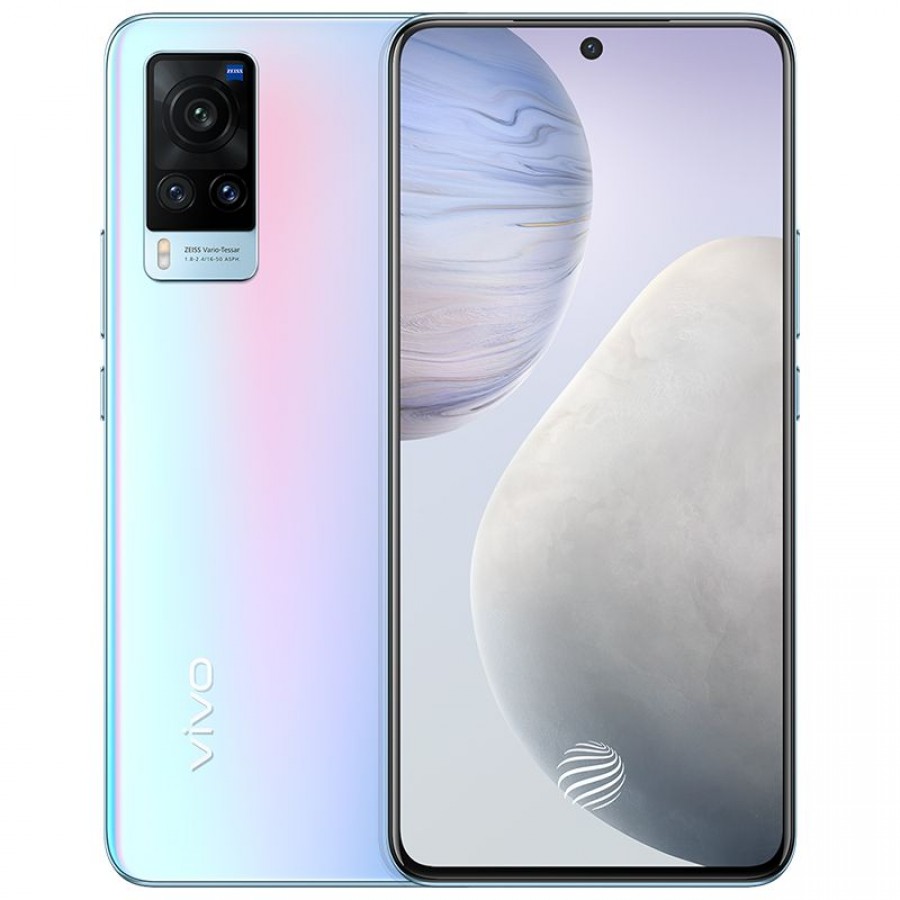 Internals and Storage
As for the innards, the Vivo X60 and X60 Pro run on the 5nm Exynos 1080 chipset. The Pro model is only available in one memory variant, i. H. 12 GB RAM and 256 GB onboard storage. The vanilla model, on the other hand, is available in two storage variants:
8 GB RAM and 128 GB onboard storage
8 GB RAM and 256 GB onboard storage
Camera
The Vivo X60 has a triple sensor rear view camera with a 48 MP 1: 1.5 camera and two 13 MP image sensors as a telephoto lens and ultra-wide camera. The sophisticated Vivo X60 Pro, on the other hand, has a quad sensor rear camera system with a Sony IMX598 sensor with 48 MP 1: 1.5, a 13 MP 120-degree ultrawide device and a 13 MP 2x 50 mm telephoto lens. and an 8 MP f / 3.4 5x periscope camera.
Price and Battery
The Vivo X60 has a 4300 mAh battery with 33W charge, while the X60 Pro has a 4200 mAh battery with 33W fast charge. The handsets can currently be pre-ordered and will be available for sale until January 8, 2021. The Vivo X60 will retail for € 430 and the Pro model for € 560.
SPECS
Specifications
Vivo X60
Vivo X60 Pro
CPU
Octa-core 2.8 GHz
Octa-core 2.8 GHz
GPU
Mali-G78 MP10
Mali-G78 MP10
Chipset
Exynos 1080
Exynos 1080
OS
Android 11, OriginOS
Android 11, OriginOS
Networks
2G, 3G, 4G LTE, 5G
2G, 3G, 4G LTE, 5G
Display
AMOLED capacitive touchscreen, 16M colors, 6.56 inches, 1080 x 2376 pixels resolution, 120 Hz
AMOLED capacitive touchscreen, 16M colors, 6.56 inches, 1080 x 2376 pixels resolution, 120 Hz
Memory
RAM: 8 GB
RAM: 12 GB
Internal: 128 GB, 256 GB
Internal: 256 GB
Camera
Primary: 48 MP + 13 MP + 13 MP
Primary: 48 MP + 13 MP + 13 MP + 8 MP
Selfie: 32 MP
Selfie: 32 MP
Connectivity
LTE, USB type-C, GPS, Wi-Fi, Bluetooth 5.0,
LTE, MicroUSB, GPS, Wi-Fi, Bluetooth 5.0,
Fingerprint scanner
Yes (In-Display)
Yes (In-Display)
Battery
4300 mAh (33W charging)
4200 mAh (33W charging)
Price
€430
€560
افواہوں اور ٹیزرز کی کافی مقدار کے بعد چین میں ویو ایکس 60 پری آرڈر کیلئے تیار ہے۔ سیریز کے دونوں اسمارٹ فونز ، یعنی ، ویو ایکس 60 اور ویو ایکس 60 پرو ، اسی طرح کی ایک شیٹ کے ساتھ آتے ہیں جو کیمرا کی وضاحتیں اور اسٹوریج آپشنز کو بچاتے ہیں۔
ڈیزائن اور ڈسپلے
اسمارٹ فونز ایم آئی 10 ٹی نما ڈیزائن کے ساتھ آتے ہیں۔ ان کے پاس اسی طرح کا آئتاکار کیمرہ بمپ ہے اور پیٹھ پر دھندلا ہے۔ ڈسپلے کی شرائط کے مطابق ، اسمارٹ فونز میں 6.56 انچ کا ڈسپلے پیش کیا گیا ہے جس میں 1080 پی ریزولوشن ، ایچ ڈی آر پلس سپورٹ ، 90.1٪ اسکرین ٹو باڈی تناسب ، 398 پی پی آئی کثافت ، اور 120 ہرٹج ریفریش ریٹ ہے۔
میموری
جہاں تک اس کے سپیکس کی بات کی جائے تو ، ویو ایسک 60 اور ویو ایسک 60 پرو 5 این ایم 1080 چپ سیٹ کے ذریعہ تقویت یافتہ ہیں۔ پرو ماڈل صرف ایک میموری ورژن میں دستیاب ہے ، یعنی 12 جی بی ریم اور 256 جی بی جہاز کے اسٹوریج میں۔ دوسری طرف ، ونیلا ماڈل دو میموری مختلف حالتوں میں دستیاب ہے۔
کیمرے
ویو ایکس 60 48 میگا پکسل کیمرے کے ساتھ ٹرپل سینسر پیچھے والا سیٹ اپ کھیلتا ہے جس کے ساتھ ٹیلیفون فوٹو لینس اور الٹرا وائڈ کیمرہ کے طور پر 13 ایم پی امیجنگ سینسر کی جوڑی بھی موجود ہے۔ دوسری طرف ، زیادہ سے زیادہ آؤٹ ہونے والی ویو ایکس 60 پرو میں کواڈ سینسر کا ریئر کیمرا سسٹم ہے جس میں 48 ایم پی ایف / 1.5 کیمرہ سونی سینسر ہے ، ایک 13 ایم پی 120 ڈگری الٹرا وائیڈ یونٹ ، ایک 13 ٹیلی فوٹو لینس ، اور 8 ایم پی ایف / 3.4 5 ایکس پریسکوپ کیمرا۔