HTC is preparing to launch its second 5G-enabled smartphone, named HTC Desire 21 Pro 5G, in Q1 2020. Last year, the company launched the Desire 20 Pro and Desire 20+ with mid-range specifications. The upcoming Desire phone is most likely a successor to the 2019 Desire 20 series.
Recently, live recordings of the upcoming smartphone with important details appeared on the Internet. The pictures show an HTC Desire 21 Pro in a green case. The volume rocker and an on / off switch with a fingerprint sensor are located on the right side of the handset.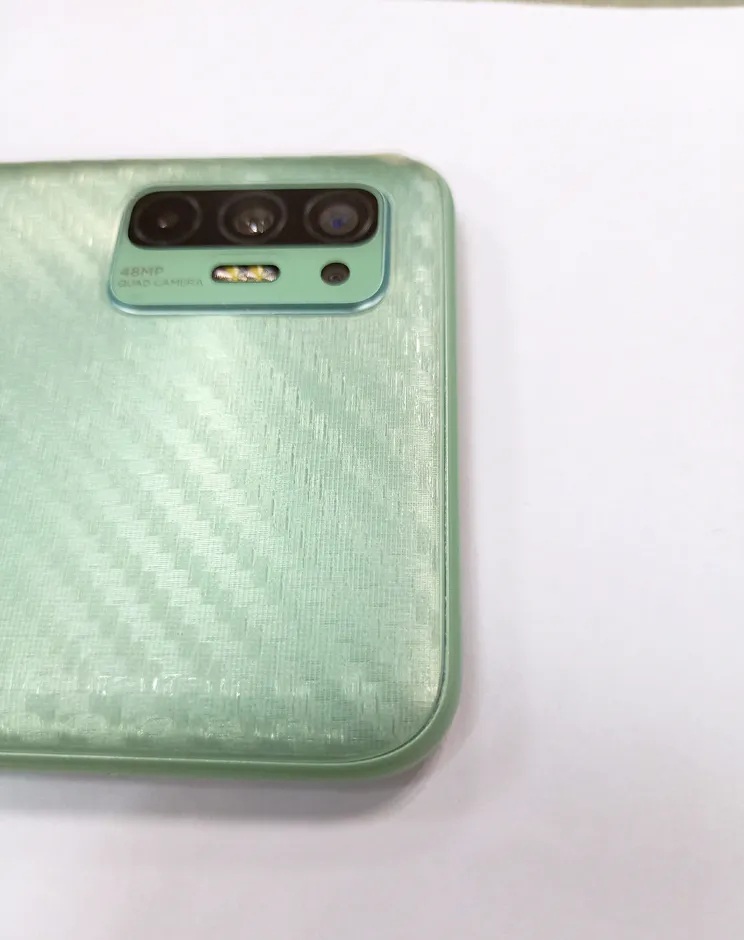 On the back of the device there is a rectangular camera hump with a quad sensor camera system and an LED flash. The text engraved on the case shows that it is a 48 MP main shooter. The display comes with a punch-hole selfie camera located in the top center.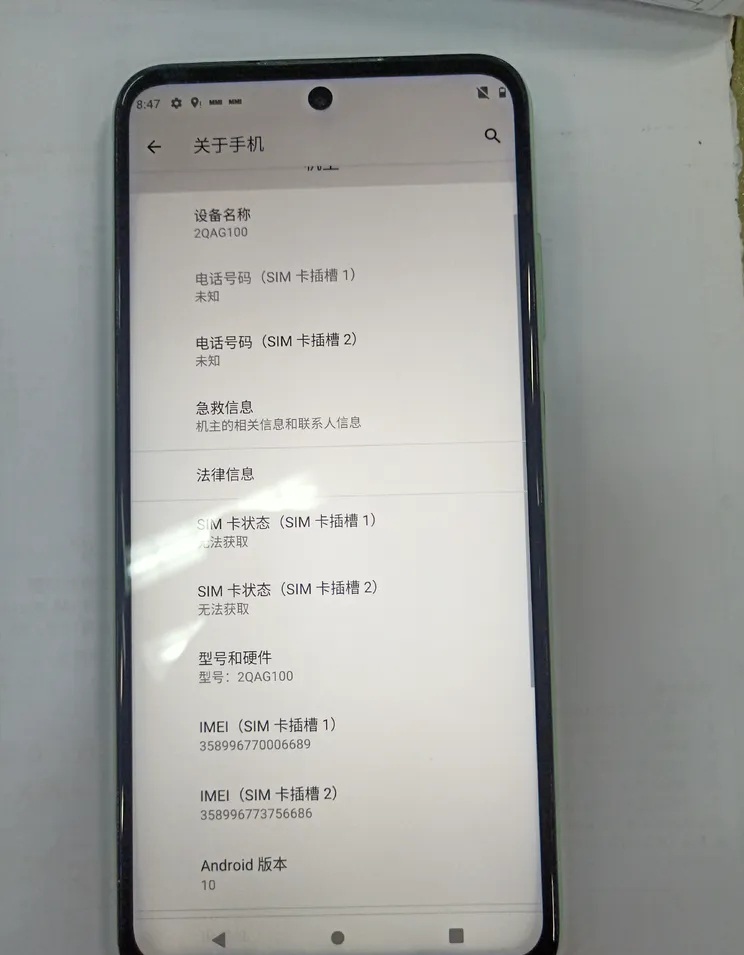 One of the snapshots shows the handset has the model number "2QAG100", supports dual SIM connectivity, and is running Android 10 OS. Further details about the device are not yet known. However, as the launch date approaches, more leaks and rumors will reveal additional information about the device.
Since both the Desire 20 Pro and Desire 20+ come with mid-range specs, the HTC Desire 21 Pro will also have mid-range specs.
ایچ ٹی سی اپنا دوسرا 5 جی تیار سمارٹ فون کو ایچ ٹی سی ڈیزر 21 پرو 5 جی کو ڈبلیو ایچ 2020 میں لانچ کرنے کے لئے تیار ہے۔ ممکنہ طور پر آنے والا ڈیزائرا فون 2019 لانچ ڈیزائر 20 سیریز کا جانشین ہے۔
حال ہی میں ، انٹرنیٹ پر سامنے آنے والے اہم تفصیلات کو ظاہر کرنے والے اسمارٹ فون کے براہ راست شاٹس تصاویر میں ایک ایچ ٹی سی 21 سبز رنگ کے سانچے میں پیش کی گئی ہے۔ دائیں طرف ، ہینڈسیٹ میں والیوم راکر اور پاور بٹن کم فنگر پرنٹ سینسر کے ساتھ پیش کیا گیا ہے۔
پچھلے حصے میں ، ڈیوائس میں آئتاکار شکل والا کیمرہ بمپ ہے جس میں کواڈ سینسر کیمرا سسٹم اور ایل ای ڈی فلیش ہے۔ ہاؤسنگ پر کندہ کردہ متن سے پتہ چلتا ہے کہ اس میں 48 ایم پی مین شوٹر ہے۔ ڈسپلے میں ایک کارٹون ہول سیلفی کیمرہ آتا ہے جس میں اوپری سینٹر میں کھڑا ہوتا ہے۔