Like other commercial banks of Pakistan, HBL extends its services to its loyal customers by introducing new services. HBL has also started the provision of the credit card to the customers and the customers, who have their accounts in the HBL, they can know the process of getting of the credit card.
How to Get an HBL Credit Card:
You are HBL account holder
Your account shows good credit history
You want to have credit card
Call HBL helpline 111-111-425
Check different options and locate credit card application
Provide personal information and cross checks credit history
The rep of bank visits at your designated address to carry on the procedure.
You can apply on HBL Banking Application through mobile phones, after fulfilling exclusive terms and conditions.
You will obtain credit card within one month.
HBL's World of Possibilities
When you apply for the first credit card, you are asked to take the chance. This HBL Credit Card helps you to take its benefits. There are millions of the accredited merchants all over the world, who are using HBL Credit Card, which is equipped with wonderful benefits, exclusive offers and the wonderful rewards, which are provided to everyone.
How to Apply for A HBL Credit Card
Option 1: Applicable to All
If you are the regular HBL account holder and you have sufficient funds according to your financial requirements, you may apply for the credit card and you need to call on the helpline of HBL: 111-111-425. The rep of the bank will visit your designated location and if you are busy, he will call on your workplace. When your meeting is done, he will ask some standard set questions in order to maintain the certain level of transparency and you will have to fill a form, which will be given to you.
If you are new, you will provide 'Basic Information and Charges Sheet' and this form shows the primary charges / fees, which is applicable and also explain the necessary terms of uses including interest payment, minimum payments and payment allocation. After few business days, HBL representatives call at your workplace to confirm the details and your occupation. They may also have the conversation with your colleagues and they will ask some simple questions in order to confirm your designation.

Option-2: Exclusive HBL Customers Only
This offer is provided to such customers, who have goldmine in their account. The general customers might not be applicable for this option so they feel free to go with the option 1 or they can get information by calling on HBL helpline 111-111-425.
The customers, who want to get the credit card, they need to read all necessary instructions, which they will have to follow at the time of getting the credit card and they also have to pay the fee of charges of obtaining the credit card. The customers will also find the detailed information of use of the credit card and how they have to maintain their accounts.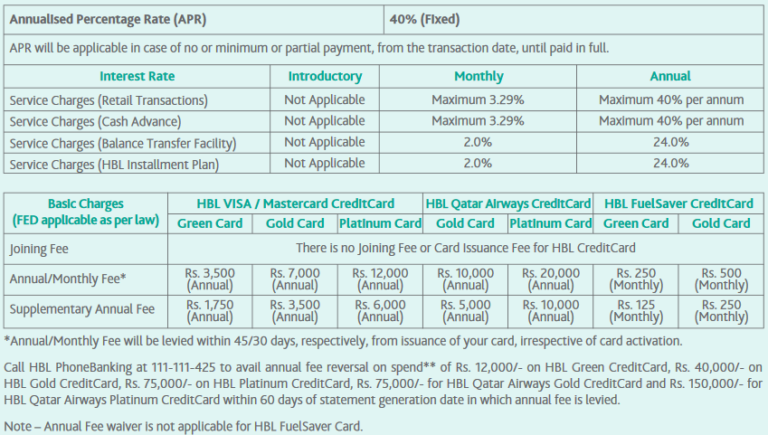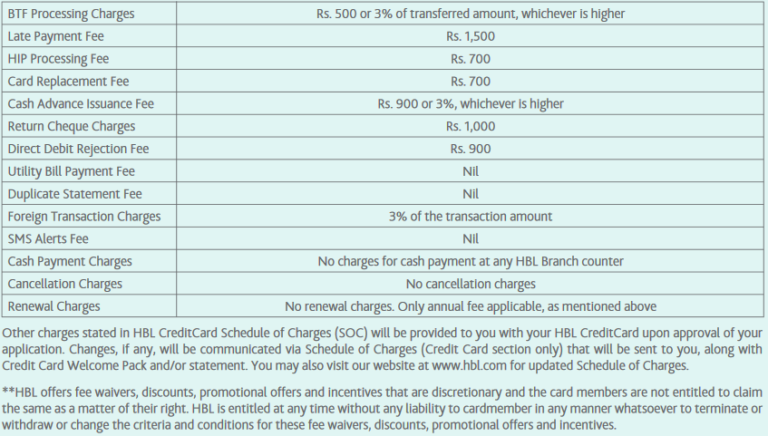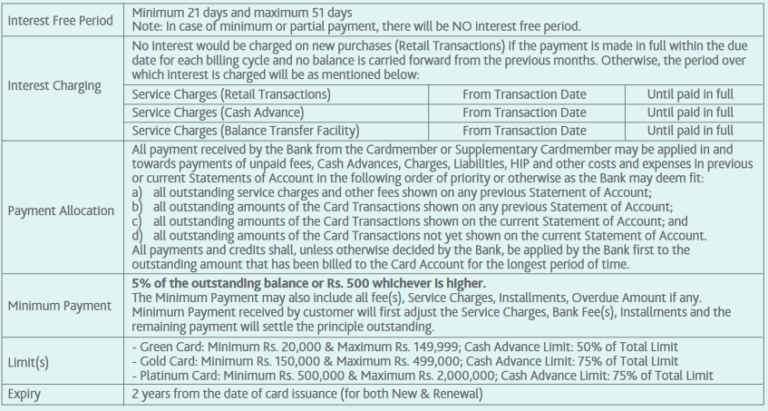 حبیب بنک کا کریڈٹ کارڈ کیسے حاصل کریں؟
پاکستان کے دوسرے تجارتی بینکوں کی طرح ، ایچ بی ایل بھی اپنے وفادار صارفین کے لئے نئی خدمات متعارف کروا کر اپنی خدمات میں توسیع کرتا ہے۔ ایچ بی ایل نے صارفین اور صارفین کے لئے کریڈٹ کارڈ کی فراہمی بھی شروع کردی ہے ، جن کے اکاؤنٹ ایچ بی ایل میں ہیں ، وہ کریڈٹ کارڈ حاصل کرنے کے عمل کو جان سکتے ہیں۔
حبیب بنک کا کریڈٹ کریڈٹ کارڈ حاصل کرنے کا طریقہ
آپ حبیب بنک اکاؤنٹ ہولڈر ہیں
آپ کا اکاؤنٹ اچھی کریڈٹ ہسٹری کو ظاہر کرتا ہے
آپ کریڈٹ کارڈ لینا چاہتے ہیں
ایچ بی ایل ہیلپ لائن پر 425-111-111 پر کال کریں
مختلف اختیارات کو چیک کریں اور کریڈٹ کارڈ کی درخواست تلاش کریں
ذاتی معلومات اور کراس چیک کی کریڈٹ ہسٹری فراہم کریں
طریقہ کار جاری رکھنے کے لئے بینک کے نمائندے آپ کے نامزد ایڈریس پر جائیں گے۔
آپ خصوصی شرائط و ضوابط کو پورا کرنے کے بعد ، موبائل فون کے ذریعے ایچ بی ایل بینکنگ کی درخواست پر درخواست دے سکتے ہیں۔
آپ کو ایک ماہ کے اندر اندر کریڈٹ کارڈ مل جائے گا۔
ایچ بی ایل امکانات کی دنیا
جب آپ پہلے کریڈٹ کارڈ کے لئے درخواست دیتے ہیں تو آپ سے موقع لینے کو کہا جاتا ہے۔ یہ ایچ بی ایل کریڈٹ کارڈ اس کے فوائد لینے میں آپ کی مدد کرتا ہے۔ پوری دنیا میں لاکھوں تسلیم شدہ تاجر ہیں ، جو ایچ بی ایل کریڈٹ کارڈ کا استعمال کررہے ہیں ، جو حیرت انگیز فوائد ، خصوصی پیش کشوں اور حیرت انگیز انعامات سے لیس ہے ، جو ہر ایک کو مہیا کیا جاتا ہے۔
ایچ بی ایل کریڈٹ کارڈ کے لئے کس طرح درخواست دیں
آپشن 1: سب پر لاگو
اگر آپ باقاعدہ ایچ بی ایل اکاؤنٹ ہولڈر ہیں اور اپنی مالی ضروریات کے مطابق آپ کے پاس کافی فنڈز ہیں تو ، آپ کریڈٹ کارڈ کے لئے درخواست دے سکتے ہیں اور آپ کو ایچ بی ایل 425-111-111 کی ہیلپ لائن پر کال کرنے کی ضرورت ہے۔ بینک کا نمائندہ آپ کے مقرر کردہ مقام پر جائے گا اور اگر آپ مصروف ہیں تو ، وہ آپ کے کام کی جگہ پر فون کرے گا۔ جب آپ کی میٹنگ مکمل ہوجائے گی ، تو وہ شفافیت کی مخصوص سطح کو برقرار رکھنے کے لئے کچھ معیاری سیٹ سوالات پوچھے گا اور آپ کو ایک فارم پُر کرنا پڑے گا ، جو آپ کو دیا جائے گا۔
آپشن 2۔ صرف خصوصی ایچ بی ایل صارفین کیلیے
یہ پیش کش ایسے صارفین کو فراہم کی گئی ہے ، جن کے اکاؤنٹ میں سونے جیتنا پیسہ ہے۔ عام صارفین اس اختیار کے لئے قابل اطلاق نہیں ہوسکتے ہیں لہذا وہ آپشن 1 کے ساتھ آزادانہ طور پر جاسکتے ہیں یا وہ ایچ بی ایل ہیلپ لائن 425-111-111 پر کال کرکے معلومات حاصل کرسکتے ہیں۔
وہ صارفین ، جو کریڈٹ کارڈ حاصل کرنا چاہتے ہیں ، انہیں تمام ضروری ہدایات کو پڑھنے کی ضرورت ہے ، جس کا ان کو کریڈٹ کارڈ حاصل کرنے کے وقت عمل کرنا ہوگا اور انہیں کریڈٹ کارڈ حاصل کرنے کے الزامات کی فیس بھی ادا کرنی ہوگی۔ صارفین کو کریڈٹ کارڈ کے استعمال کی تفصیلی معلومات اور ان کے اکاؤنٹ کو برقرار رکھنے کے طریقہ کار کی بھی تفصیل ملے گی۔