In Simple Laymen Terms – Getting your Hands on A Standard Chartered Credit Card
The customers of the Standard Chartered bank, who maintains their bank account with this bank actively, they can know the complete process and procedure to apply and obtaining the credit card. They should check the complete details of How to Get A Standard Chartered Credit Card
You must be Standard Chartered bank account holder.
Do you want to get the credit card.
Age criteria for salaried client is 21 – 60 years
Age criteria for self employed customers is 25 – 65 years
The salaried customers must have minimum monthly income Rs.40,000
The self employed customers must have minimum monthly income Rs.70,000
Provide valid proof of income
All personal information must match info synced with NADRA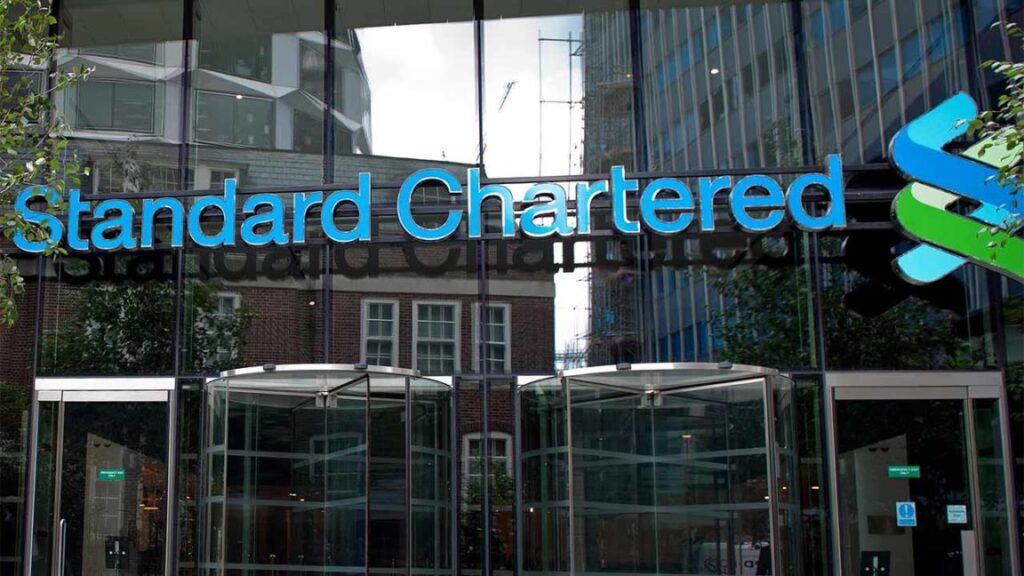 You must have enough money in your pocket so that you can open an account at Standard Chartered bank. The bank has the pre-defined set of rules and criteria to apply for the credit cards. Your profile is judged on the basis of the provision of the information and your credit history is also scrutinized to avoid any issue in the future.
Do You Qualify?
According to the official website of Standard Chartered bank, the eligibility criteria for the customer are based on two things:
The salaried person must have the age between 21 to 60 years and the self employed customers must have age from 25 to 65 years.
The salaried person must have minimum monthly income of PKR 40,000 and self employed customer must have monthly income of PKR 70,000.
The customers have to provide the documents for the proof of their income, which the bank accepts, are as under:

For the salaried customers: latest salary slip or certificate
For self employed customers: 6 months bank statements.
When you visit the official website, you will find the form with the dedicated options and they need to fill it about the personal data and also click the 'submit' to start the process of application. The personal data will be transferred over the internet through the form. When the credit checks are carried out, then the approval of the credit card facility is done, which are according to the policies and regulatory requirements of the bank.

When your application is confirmed and matches it with the banks requirements, the customers have to wait for about 3 weeks and after that they may receive their credit card. The bank conducts standard checks and background activity, which is related to credit history and you may receive the phone call.
This bank does not do the much paper work as everything is done online through the secure portals and customer care is adhered strongly. People do not need to worry about anything besides the credit history and salary limit. If everything is simple and positive then the customers will get the credit card in short time.
اسٹینڈرڈ چارٹرڈ بینک کا کریڈٹ کارڈ حاصل کرنے کا طریقہ
سٹینڈرڈ چارٹرڈ بینک کے صارفین ، جو اپنے بینک اکاؤنٹ کو اس بینک کے ساتھ فعال طور پر برقرار رکھتے ہیں ، وہ کریڈٹ کارڈ لگانے اور حاصل کرنے کے مکمل عمل اور طریقہ کار کو جان سکتے ہیں۔ انہیں سٹینڈرڈ چارٹرڈ کریڈٹ کارڈ حاصل کرنے کے طریقہ کی مکمل تفصیلات جانچنی چاہیے.
آپ کو سٹینڈرڈ چارٹرڈ بینک اکاؤنٹ ہولڈر ہونا چاہئے۔
کیا آپ کریڈٹ کارڈ لینا چاہتے ہیں؟
تنخواہ دار موکل کے لئے عمر کا معیار 21 – 60 سال ہے
خود ملازمت والے صارفین کے لئے عمر کا معیار 25 – 65 سال ہے
تنخواہ لینے والے صارفین کی کم از کم ماہانہ آمدنی 40،000 روپے ہونی چاہئے
خود ملازمت والے صارفین کی کم از کم ماہانہ آمدنی 70،000 روپے ہونی چاہئے
آمدنی کا درست ثبوت فراہم کریں
تمام ذاتی معلومات نادرا کے ساتھ مطابقت رکھتی ہوں
آپ کے پاس اپنی جیب میں اتنا پیسہ ہونا ضروری ہے کہ آپ معیاری چارٹرڈ بینک میں اکاؤنٹ کھول سکیں۔ بینک کے پاس کریڈٹ کارڈوں کے لئے درخواست دینے کے لئے اصولوں اور معیاروں کی پہلے سے طے شدہ سیٹ ہے۔ معلومات کی فراہمی کی بنیاد پر آپ کے پروفائل کا فیصلہ کیا جاتا ہے اور مستقبل میں کسی بھی مسئلے سے بچنے کے لئے آپ کی کریڈٹ ہسٹری کی بھی جانچ پڑتال کی جاتی ہے۔
کیا آپ اہل ہیں؟
اسٹینڈرڈ چارٹرڈ بینک کی سرکاری ویب سائٹ کے مطابق ، صارف کے لئے اہلیت کے معیار دو چیزوں پر مبنی ہیں
تنخواہ دار شخص کی عمر 21 سے 60 سال کے درمیان ہونی چاہئے اور سیلف ایمپلائڈ صارفین کی عمر 25 سے 65 سال تک ہونی چاہئے۔
تنخواہ دار شخص کی پی کے آر 40،000 کی کم سے کم ماہانہ آمدنی ہونی چاہئے اور سیلف ایمپلائڈ صارف کے پاس پی کے آر 70،000 کی ماہانہ آمدنی ہونی چاہئے۔
صارفین کو اپنی آمدنی کے ثبوت کے لئے دستاویزات فراہم کرنا ہوں گی ، جسے بینک قبول کرتا ہے
تنخواہ دار صارفین کے لئے: تازہ ترین تنخواہ کی پرچی یا سند
خود ملازمت والے صارفین کے لئے: 6 ماہ کے بینک اسٹیٹمنٹ۔
جب آپ ویب سائٹ پر جاتے ہیں تو ، آپ کو سرشار اختیارات کے ساتھ فارم مل جاتا ہے اور انہیں ذاتی ڈیٹا کے بارے میں اسے پُر کرنے کی ضرورت ہوتی ہے اور درخواست کے عمل کو شروع کرنے کے لئے 'جمع کروائیں' پر بھی کلک کرنا ہوتا ہے۔ انٹرنیٹ کے ذریعہ ذاتی ڈیٹا کو فارم کے ذریعے منتقل کیا جائے گا۔ جب کریڈٹ چیک کئے جاتے ہیں ، تو پھر کریڈٹ کارڈ کی سہولت کی منظوری ہوجاتی ہے ، جو بینک کی پالیسیوں اور ریگولیٹری ضروریات کے مطابق ہیں۔
جب آپ کی درخواست کی تصدیق ہوجاتی ہے اور یہ بینکوں کی ضروریات سے مطابقت رکھتا ہے تو ، صارفین کو تقریبا 3 3 ہفتوں تک انتظار کرنا ہوگا اور اس کے بعد انہیں اپنا کریڈٹ کارڈ مل سکتا ہے۔ بینک معیاری چیک اور پس منظر کی سرگرمی کرتا ہے ، جو کریڈٹ ہسٹری سے متعلق ہے اور آپ کو فون کال موصول ہوسکتا ہے۔
یہ بینک زیادہ کاغذی کام نہیں کرتا ہے کیونکہ محفوظ پورٹلز کے ذریعے سب کچھ آن لائن کیا جاتا ہے اور کسٹمر کیئر کی سختی سے پابندی عائد ہوتی ہے۔ لوگوں کو کریڈٹ ہسٹری اور تنخواہ کی حد کے علاوہ کسی بھی چیز کے بارے میں فکر کرنے کی ضرورت نہیں ہے۔ اگر سب کچھ آسان اور مثبت ہے تو صارفین کو مختصر وقت میں کریڈٹ کارڈ مل جائے گا۔