In the midst of the global pandemic, more and more people are turning to freelance work as their main source of income. In most cases, freelance work requires interaction with people from other countries, including the United States, European countries, and the Arab countries.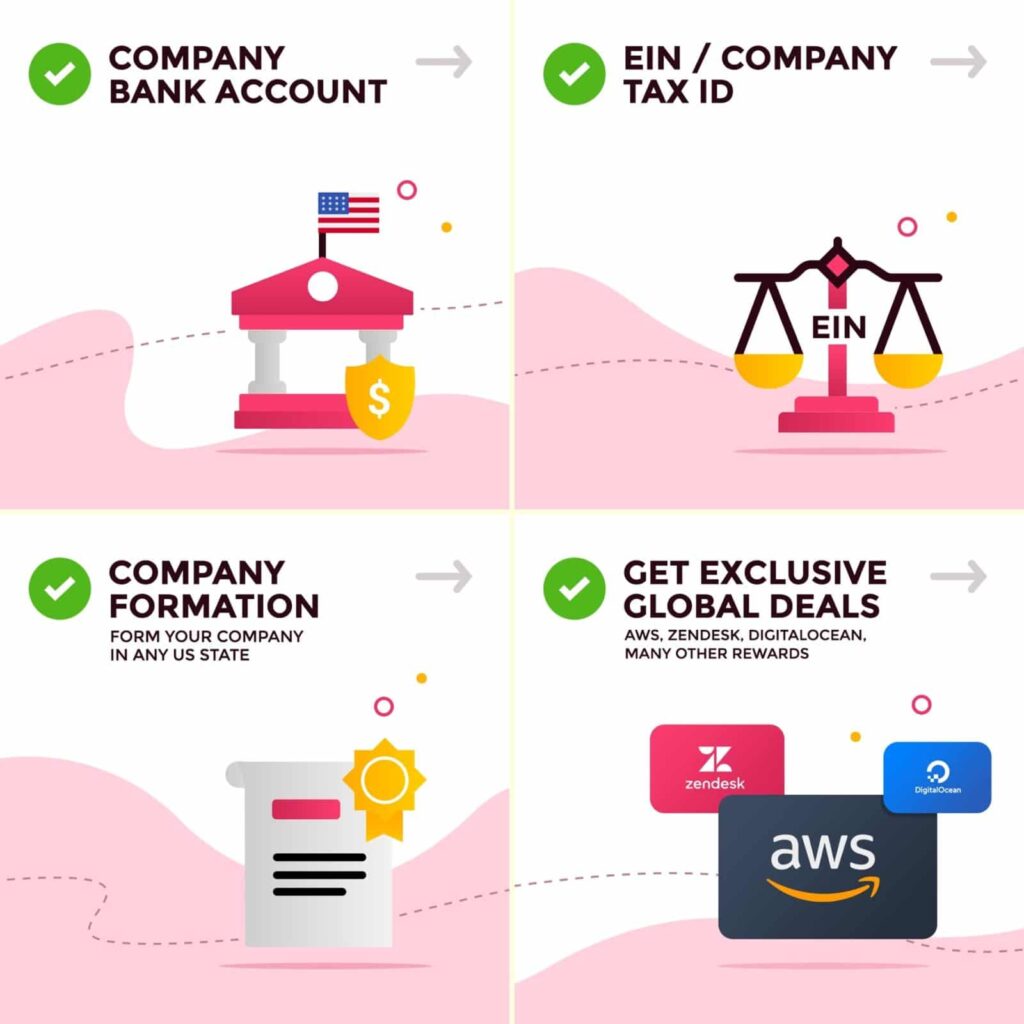 However, one of the biggest difficulties for Pakistani freelancers is getting payments for their work. Since PayPal is still not available in Pakistan, most freelancers and small businesses will need to find workarounds, including using Bitcoin, Payoneer, or other such platforms.
To address this common problem, Ejad Labs, an organization that helps entrepreneurs around the world, has developed a unique initiative called Ejad Plus that allows freelancers, individuals, and small businesses to open a US bank account in Pakistan for a flat fee .
The company claims that it will take care of everything from registering the company to creating a bank account and tax advice. They offer entrepreneurs a platform to "quickly and easily enter the US market". The overall process is fairly simple and only takes two weeks.
For a flat fee of $ 499, users can use this new initiative PayPal, Amazon, Stripe, Upwork or such a service. It also does the following for you:
Register an LLC or C-Corporation
Register in the state of Delaware or Wyoming
Includes EIN, Registered Agent Service, State Filing Fees
Unique US Mailing Address Available
US Virtual Phone Number Available
Corporate Tax Preparation & Filing Available
No fees and no minimum balance on your bank account
The global deal including Credits from AWS, DigitalOcean, Zendesk, Airtable, and 100+ companies
آپ اب کسی امریکی کمپنی میں رجسٹر ہوسکتے ہیں اور پاکستان سے پے پال اکاؤنٹ حاصل کرسکتے ہیں
عالمی وبائی حالت کے بیچ ، زیادہ سے زیادہ لوگ اپنی بنیادی آمدنی کا ذریعہ کے طور پر فری لانسنگ کا سہارا لے رہے ہیں۔ زیادہ تر معاملات میں ، فری لانسنگ کے لیے امریکہ ، یورپی ممالک ، اور عرب ممالک سمیت دیگر ممالک کے لوگوں کے ساتھ تعامل کی ضرورت ہوتی ہے۔
تاہم ، پاکستانی فری لانسرز کو ایک سب سے بڑی مشکل کا سامنا کرنا پڑتا ہے وہ یہ کے اپنے کام کے لئے ادائیگی وصول کر نا ہے۔ چونکہ پے پال ابھی تک پاکستان میں دستیاب نہیں ہے ، لہذا زیادہ تر فری لانسرز اور چھوٹے کاروباروں کو کام کے مواقع ڈھونڈنے پڑتے ہیں ، جس میں بٹ کوائن ، پیوونیر ، یا اس طرح کے دیگر پلیٹ فارم استعمال کرنا شامل ہے۔
اس مروجہ مسئلے کو حل کرنے کے لئے ، دنیا بھر کے تاجروں کی مدد کے لئے کام کرنے والی ایک تنظیم ، ایجاد لیبز ، ایک منفرد اقدام اٹھایا ہے جس کا نام ایجاد پلس ہے ، جو فری لانسرز ، افراد اور چھوٹے کاروباروں کو پاکستان سے فلیٹ فیس کے لئے امریکی بینک اکاؤنٹ کھولنے کی اجازت دیتا ہے۔ .
کمپنی کا دعوی ہے کہ وہ کمپنی کی رجسٹریشن سے لے کر بینک اکاؤنٹ بنانے اور ٹیکس ایڈوائزری تک ہر چیز کا خیال رکھے گی۔ وہ کاروباری افراد کو "تیزی سے اور آسانی سے امریکی منڈی میں داخل ہونے کے لئے" ایک پلیٹ فارم مہیا کر رہے ہیں۔ مجموعی طور پر عمل بہت آسان ہے اور اس میں کم سے کم دو ہفتوں کی ضرورت ہوتی ہے۔