Xiaomis Ninebot, manufacturer of two-wheel passenger transporters, has launched another e-bike for its C-series. What sets this bike apart is its aggressive pricing. The Ninebot C30 is the company's cheapest e-bike so far.
Another product that the Chinese technology giant for crowdfunding has brought to the market is the nano pocket massage gun Merach Merrick, with which the muscle fascia can be deeply relaxed by high-frequency vibrations.
Ninebot C30
As with other e-bikes of the Ninebot C-series, drivers do not need a valid driver's license or a valid vehicle registration to use the Ninebot C30. All C-Series bikes are designed to simplify central control of the instrument.
The Ninebot C30 has a typical Ninebot e-bike aesthetic and comes with a light ring on the left and right side of the handlebar. These ring lights are assigned certain codes depending on the status of the bike. They blink:
Yellow when the bike is on standby.
Green while driving.
Red when the bike has a malfunction.
In terms of controls, the bike has a horn switch on the left and a start / fixed cruise / battery cover button on the right.
The Ninebot C30 has a top speed of 25 km / h and weighs less than 50 kg. The bike also has separate baby and child seats and a centrally mounted two-stage shock absorber.
No further information on the device has been published yet. The product will be available for sale in China shortly and will set users back for $ 514.
Merach Merrick Nano Pocket Massage Gun
The Merach Merrick Nano Pocket Massage Gun is designed to improve circulation, relax muscle fascia and break open lactic acid pockets to relieve sore muscles.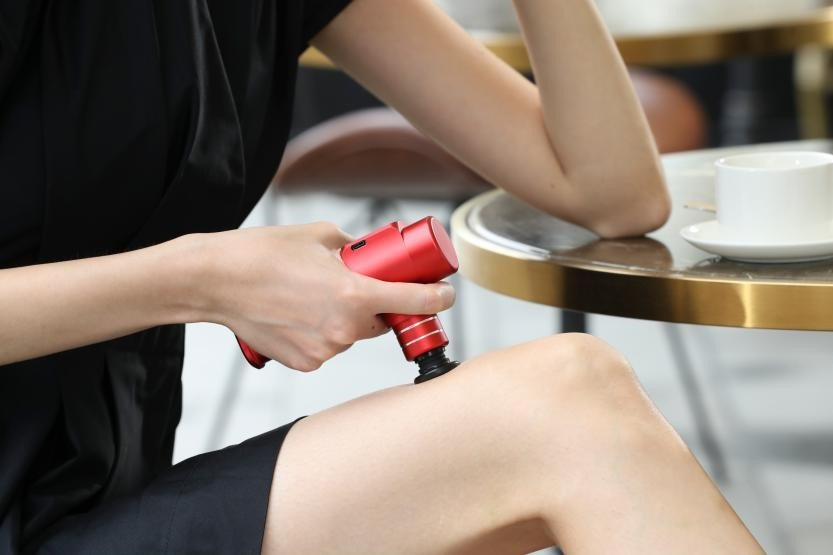 The massage gun weighs 360 g and is driven by a brushless motor with 3200 rpm, which can deliver a torque of 490 Nm and a massage depth of 7.5 mm.
Thanks to the deep-sea noise reduction technology, the operating noise of this device is 40 dB, which means that it can be used in public without attracting excessive attention.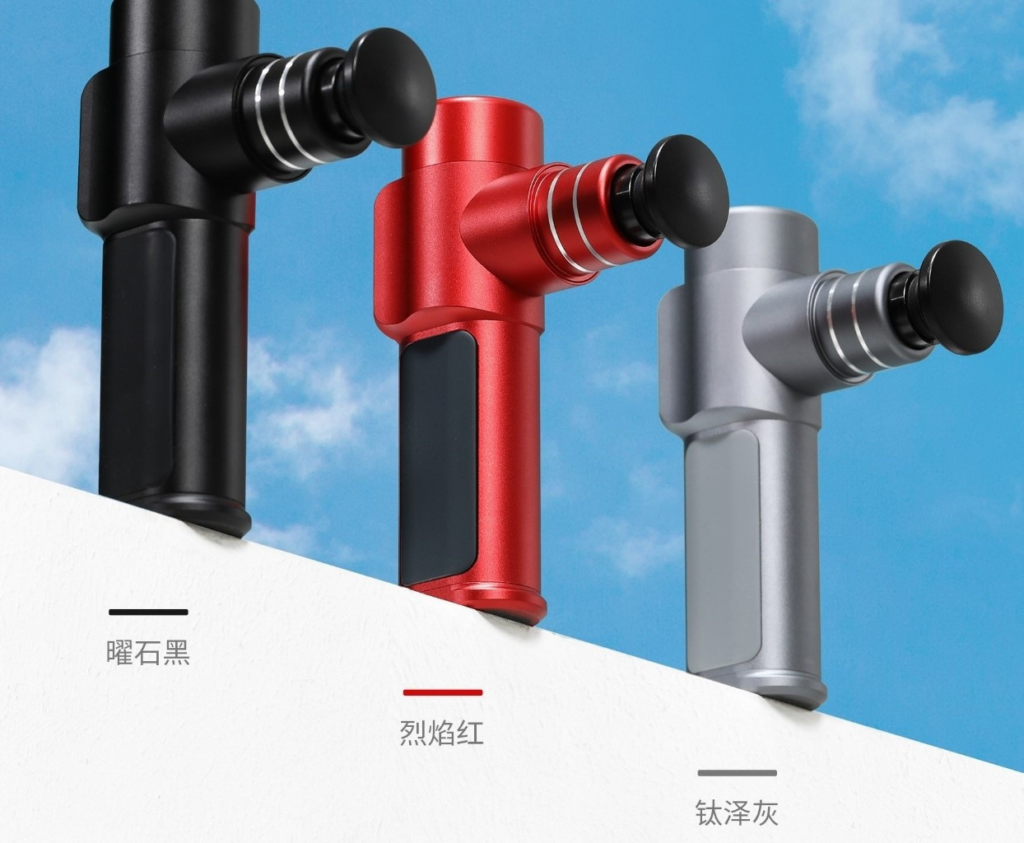 The Nano Pocket Massage Gun is equipped with a three-speed gearshift and comes with four different types of heads:
Standard cylindrical head
Flathead
Ball head
U Shaped head
It has a 2500 mAh battery that charges over a USB Type-C port.
The device is currently being crowdfunded at a $53 price tag.
ژیومی نے نائن بوٹ سی 30 الیکٹرک بائک اور نینو پاکٹ مساج گن لانچ کر دی
دو پہیوں والے ذاتی ٹرانسپورٹروں کی تیاری کرنے والی کمپنی ژیومی نائن بٹ نے اپنی سی سیریز کے لئے ایک اور ای بائک لانچ کی ہے۔ اس موٹر سائیکل کو الگ کیا رکھتا ہے اس کی جارحانہ قیمتوں کا تعین ہے۔ نائن بوٹ سی 30 کمپنی کی جانب سے ابھی تک لانچ کی جانے والی سب سے سستی ای بائک ہے۔
چینی ٹیک دیو ، کی طرف سے ہجوم فنڈنگ ​​کے لئے شروع کی جانے والی ایک اور مصنوع میراچ میرک نانو جیبی مساج گن ہے جو اعلی تعدد کمپن کے ذریعے عضلاتی افسائش کو دل کی گہرائیوں سے آرام بخشتا ہے۔
نائن بوٹ سی 30
نائن بوٹ سی سیریز ای بائیک کی طرح ، سوار افراد کو بھی نائن بوٹ سی 30 استعمال کرنے کے لیے ڈرائیور کے لائسنس یا گاڑی کے اندراج کی ضرورت نہیں ہے۔ تمام سی سیریز والی بائیکس کو آلے کے مرکزی کنٹرول کو آسان بنانے کے لئے ڈیزائن کیا گیا ہے۔
نائن بوٹ سی 30 میں عام نائن بوٹ ای بائک کا جمالیاتی جمال ہے اور وہ ہینڈل بار کے بائیں اور دائیں جانب ہلکی رنگت کے ساتھ آتا ہے۔ موٹرسائیکل کی حیثیت کی بنیاد پر ان رنگ لائٹس کو مخصوص کوڈ تفویض کیے گئے ہیں۔
نائن بوٹ سی 30 زیادہ سے زیادہ 25 کلومیٹر فی گھنٹہ کی رفتار فراہم کرتا ہے اور اس کا وزن 50 کلوگرام سے کم ہے۔ موٹرسائیکل میں بچوں اور بچوں کے لئے الگ الگ سیٹیں بھی شامل ہیں اور یہ مرکز میں لگے ہوئے دو مرحلے کے جھٹکے جذب کرنے والا بھی ہے۔
ابھی تک ڈیوائس سے متعلق مزید معلومات کو عوامی نہیں کیا گیا ہے۔ یہ مصنوع جلد ہی چین میں فروخت کے لئے دستیاب ہوگا اور صارفین کو 514 ڈالر میں دستیاب ہو گا۔
میرچ میرک نینو پاکٹ مساج گن
میرچ میرک نینو پاکٹ مالش گن کو خون کی گردش کو بہتر بنانے ، پٹھوں کے فاسس کو آرام کرنے اور لیکٹیک ایسڈ کی جیبوں کو توڑنے کے لیے تیار کیا گیا ہے تاکہ زخموں کے درد کو سکون مل سکے۔
مساج گن کا وزن 360 گرام ہے اور اس میں 3200 آر پی ایم برش لیس موٹر دی گئی ہے جو 490 این ایم ٹارک اور 7.5 ملی میٹر مساج کی گہرائی فراہم کرسکتی ہے۔
گہری سمندری شور کو کم کرنے والی ٹکنالوجی کی بدولت ، اس گیجٹ کا آپریٹنگ شور 40 ڈی بی ہے ، جس کا مطلب ہے کہ اسے غیر ضروری توجہ مبذول کیے بغیر عوام میں استعمال کیا جاسکتا ہے۔
نینو پاکٹ مالش گن تین اسپیڈ شفٹ سے لیس ہے اور یہ چار مختلف اقسام کے سروں کے ساتھ آتا ہے
معیاری بیلناکار ہیڈ
فلیٹ ہیڈ
بال ہیڈ
یو شکل والا سر
یہ 2500 ایم اے ایچ کی بیٹری پیک کے ساتھ ہے جو یو ایس بی ٹائپ سی پورٹ سے چارج کرتا ہے۔
فی الحال اس کو 53 ڈالر کی قیمت کے ٹیگ پر فروخت کیا جا رہا ہے۔