A phone called vivo Y50 appeared in Southeast Asia last month, and now a cheaper alternative called vivo Y30 is on the way. This device is not officially announced by the company, but the device is already listed at Lazada Malaysia with the complete technical data and the price tag.
The phone comes with a Helio P35 chipset, four cameras, and a fairly large battery.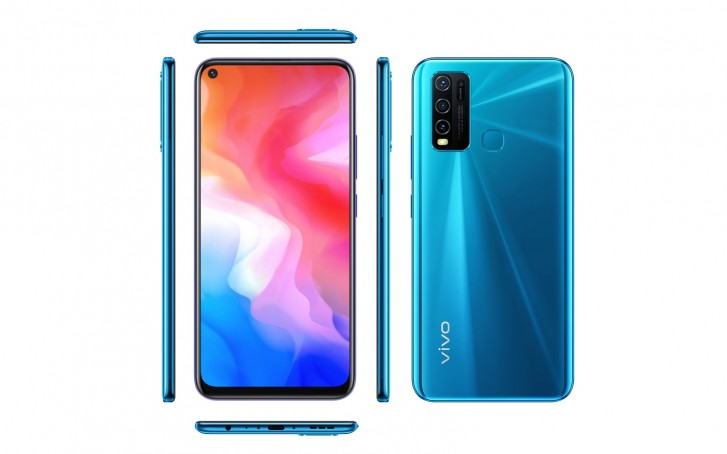 On the front of the phone is a 6.47-inch LCD screen with HD + resolution and a single hole in the upper left corner. There's also a light bezel at the bottom that could be even bigger in real life.
The chipset is accompanied by 4 GB of RAM and 128 GB of storage, but the listing says nothing about a MicroSD – we have to wait for the official website to confirm the availability of expandable storage.
On the back is a quad setup consisting of 13 MP 1: 2.2 main + 8 MP 1: 2.2 ultra wide angle + 2 MP 1: 2.4 depth sensor + 2 MP 1: 2.4 snapper, probably one Macro camera. There is an LED flash in the setup, and on the back we also see a fingerprint scanner.
The battery has a capacity of 5,000 mAh, while the operating system is Android 10. The vivo Y30 listed in Dazzle Blue or Moonstone White costs MYR899, which is equivalent to $ 207. The start is scheduled for Saturday, May 9th.
ویوو وائی 30 چار کیمرے کے ساتھ فروخت کے لئے دستیاب
پچھلے مہینے جنوب مشرقی ایشیاء میں ویوو وائی 50 نامی فون آیا تھا ، اور اب ویوو وائی 30 نامی ایک سستا متبادل اپنی راہ پر گامزن ہے۔ کمپنی کے ذریعہ اس آلہ کا باضابطہ طور پر اعلان نہیں کیا گیا ہے ، لیکن یہ آلہ پہلے ہی لزاڈا ملائشیا میں مکمل چشمی اور قیمت کے ساتھ موجود ہے۔
فون میں ہیلیو پی 35 چپ سیٹ ، چار کیمرے اور ایک بڑی بیٹری ہے۔
فون کا سامنے والا 6.47 لسیڈی پینل ہے جس میں ایچ ڈی ریزولوشن ہے اور اوپری بائیں کونے میں ایک ہی کارٹون سوراخ ہے۔ نچلے حصے میں ایک ہلکی سی بیزل بھی ہے جو شاید حقیقی زندگی میں اور بھی بڑی ہوسکتی ہے۔
چپ سیٹ کے ساتھ 4 جی بی ریم اور 128 جی بی اسٹوریج موجود ہے ، لیکن فہرست میں مائکرو ایس ڈی کے بارے میں کچھ نہیں کہا گیا ہے – ہمیں توسیع پذیر اسٹوریج کی دستیابی کی تصدیق کے لئے سرکاری ویب سائٹ کا انتظار کرنا ہوگا۔
بیٹری 5000 ایم اے ایچ ہے ، جبکہ او ایس اینڈروئیڈ 10 ہے۔ دزلی بلیو یا مونسٹون وائٹ میں شامل ، ویوو وئ 30 کی قیمت 899 رنگٹ ہوگی۔ لانچ 9 مئی بروز ہفتہ ہو رہا ہے۔