Pakistani Foreign Minister Shah Mehmood Qureshi warmly welcomed his Russian counterpart Sergei Lavrov on his arrival in Islamabad for a two-day visit.
In addition to Minister Qureshi, the Pakistani Ambassador to Russia, Shafqat Ali Khan, and other officials from the Foreign Ministry attended the reception.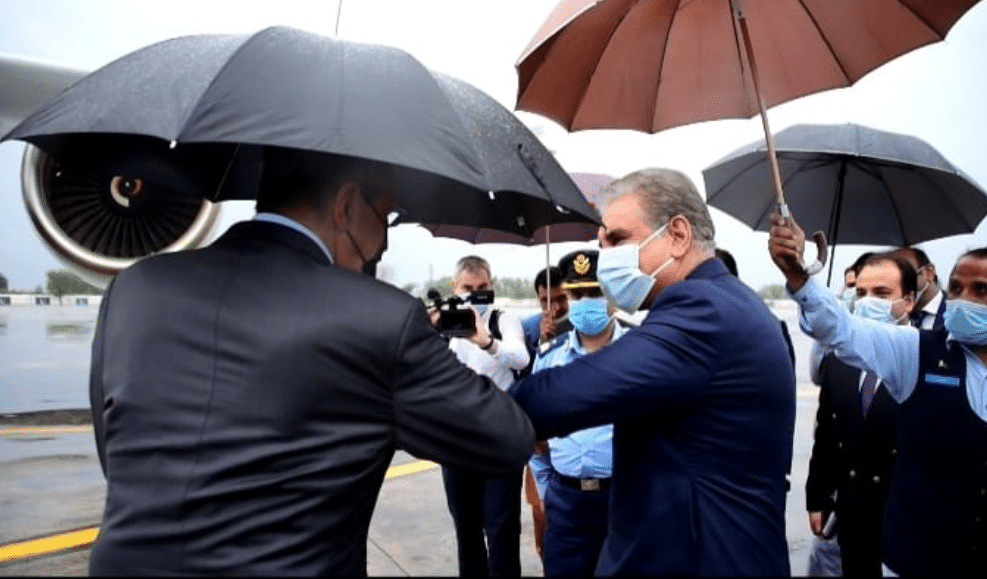 Aside from the standard protocols for maintaining formal relations and scrutinizing foreign interests on various fronts, Minister Qureshi sparked outrage among Internet users who appeared to disapprove of the way his Russian counterpart had been received upon his arrival.
While users were gathering on Twitter as the scenes went viral, internet users began to determine what had annoyed them the most.
While such cases are mostly ignored as accidental cameos, social media users pointed to Minister Qureshi's "imperial approach" as he was accompanied by an umbrella holder while Minister Lavrov held his own umbrella.
These are undoubtedly difficult times and no one likes to see or even hear someone flaunt their privileges, even when it is not intended.
While Minister Qureshi had played his part to maintain Pakistan's foreign relations as intended, a little display of humility by him might have done him well.