Nadia Khan is a renowned and beautiful acteress in Pakistan's showbiz industry. She is host of a TV show, was shocked to see her husband's first surprise after the wedding.
Nadia Khan, who has been on social media since her wedding, shared a new photo of her with her husband on her Instagram account.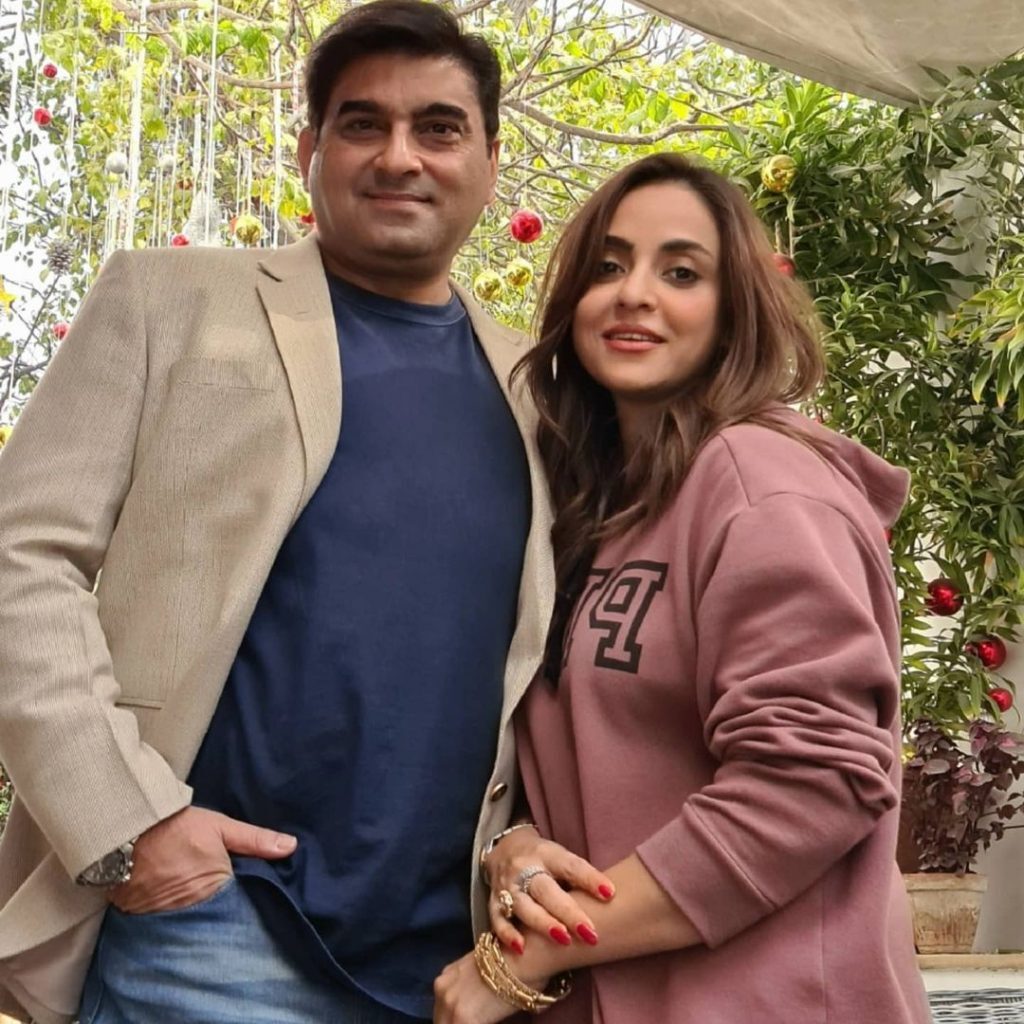 The newlyweds look very happy in the photo. This photo is from the set of Nadia Khan's morning show.
Nadia Khan shared the photo and wrote, "And Faisal suddenly joined me at this morning's show; how cute he is."The hostess was not only happy to see her husband, but also shocked because she knew nothing.
نادیہ خان پاکستان کی شوبز انڈسٹری میں ایک مشہور اور خوبصورت اداکارہ ہیں۔ وہ ایک ٹی وی شو کی میزبان ہیں ، شادی کے بعد اپنے شوہر کا پہلا سرپائز دیکھ کر حیران رہ گئیں۔
نادیہ خان ، جو اپنی شادی کے بعد سے ہی سوشل میڈیا پر چل رہی ہیں ، نے اپنے انسٹاگرام اکاؤنٹ پر اپنے شوہر کے ساتھ اپنی ایک نئی تصویر شیئر کی ہے۔
تصویر میں نوبیاہتا جوڑے بہت خوش نظر آ رہے ہیں۔ یہ تصویر نادیہ خان کے مارننگ شو کے سیٹ کی ہے۔