LG announced the Stylo 5 last June, and it appears that the company will soon introduce its successor, the Stylo 6, which was released in a press rendering shared by the reliable treat Evan Blass.
In contrast to its predecessor, the LG Stylo 6 has a notched display, which is surrounded by narrower bezels at the top and bottom. On the back, the Stylo 6 has a triple horizontally arranged camera setting in contrast to the single camera of the Stylo 5.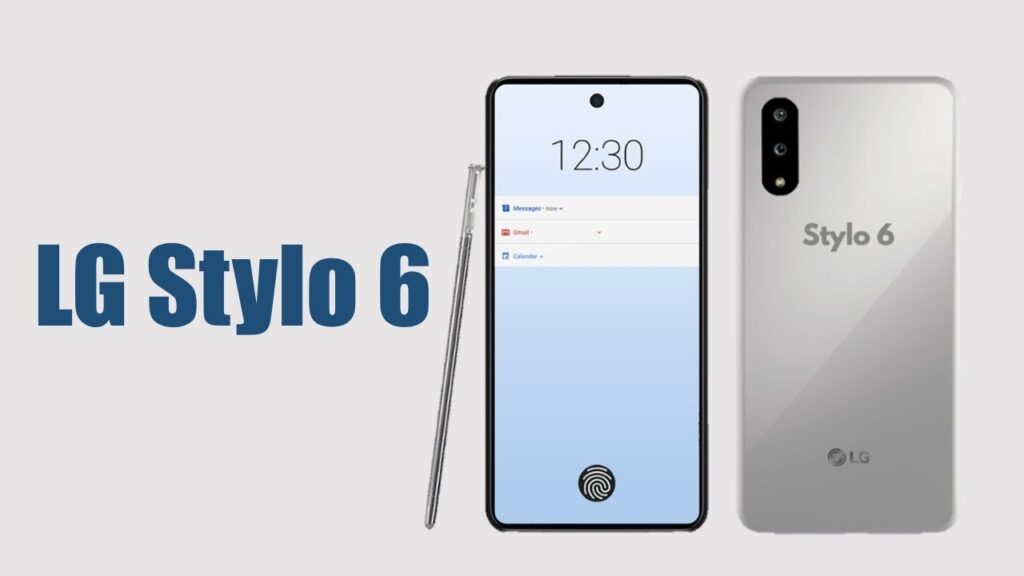 There is also a fingerprint scanner on the back of the Stylo 6 for biometric authentication.
The power switch is on the right side of the Stylo 6 and the SIM card slot and the volume rocker and the key that may be intended for the Google Assistant are on the left. At the bottom is the USB-C connector, which is flanked by the 3.5 mm headphone jack, the primary microphone, the speaker and a slot for the pen. The secondary microphone is on the top.
The render leaked by Blass also shows the design of the Stylo 6 pen.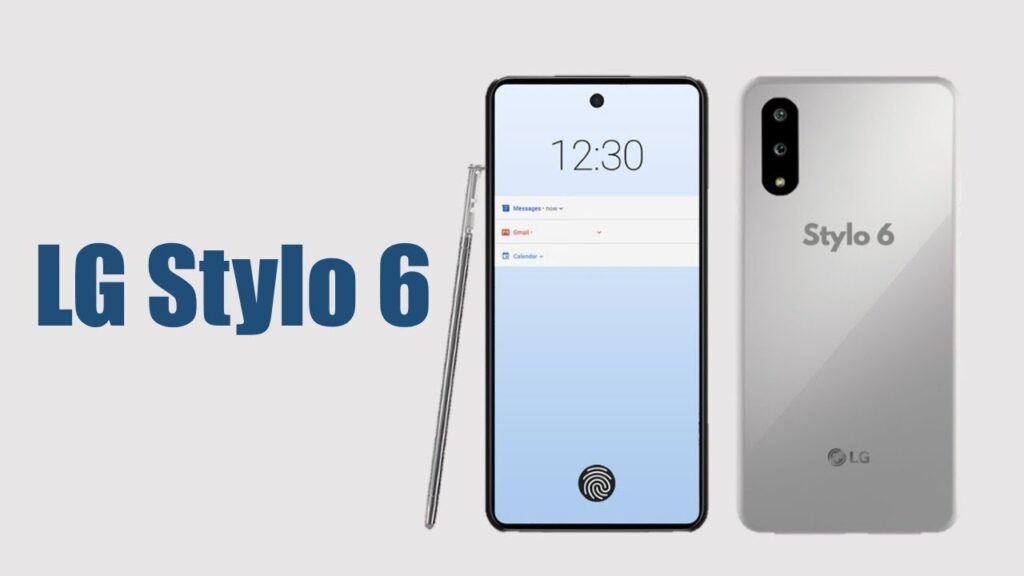 There is still no word from LG about the Stylo 6, but if the date on the phone's home screen is a clue, the smartphone will be official on May 18th.
ایل جی اسٹائلو 6 نچڈ ڈسپلے اور ٹرپل ریئر کیمرا کے ساتھ
ایل جی نے پچھلے جون میں اسٹیلو 5 کا اعلان کیا تھا اور ایسا لگتا ہے کہ کمپنی جلد ہی اپنے اسٹائلو 6 کی رونمائی کرے گی جو ایک پریس رینڈر میں شائع ہوئی ہے جس میں قابل اعتماد لیکسٹر ایوان بلاس نے شیئر کیا ہے۔
اس کے پیشرو کے برعکس ، آیل جی اسٹیلو 6 اوپر اور نیچے سلیمر بیزلز سے گھرا ہوا ایک نمایاں ڈسپلے پیک کرتا ہے۔ پشت پر ، اسٹائلو 6 میں ٹرپل کیمرہ سیٹ اپ افقی طور پر رکھا گیا ہے جیسا کہ اسٹائل 5 پر سنگل کیمرا کے برخلاف ہے۔
اسٹائل 6 کے پچھلے حصے میں بایومیٹرک تصدیق کے لئے فنگر پرنٹ اسکینر بھی موجود ہے۔
اسٹائل 6 کے دائیں طرف پاور بٹن ہے اور بائیں طرف سم کارڈ سلاٹ کے ساتھ ساتھ والیوم راکر ہے اور جو گوگل اسسٹنٹ کے لئے وقف کلید ہوسکتا ہے۔ سب سے نیچے دیئے گئے سی ٹایہپ پورٹ میں 3.5 ملی میٹر ہیڈ فون جیک ، پرائمری مائکروفون ، اسپیکر اور اسٹائلس کے لئے ایک سلاٹ شامل ہے ، اور سب سے اوپر سیکنڈری مائک ہے۔
اسٹیلو 6 کے بارے میں ایل جی کی طرف سے ابھی تک کوئی لفظ سامنے نہیں آیا ہے ، لیکن اگر فون کی ہوم اسکرین پر تاریخ کا کوئی اشارہ ہے تو ہم 18 مئی کو اسمارٹ فون گو آفیشل دیکھیں گے۔