LG's Stylo series is known for offering the same functionality and productivity as Samsung Galaxy Note devices at affordable prices. The latest model in the series, the LG Stylo 6, continues the tradition by offering a large display, triple camera setup, quick charging and of course a pen in a package that doesn't cost more than $ 220.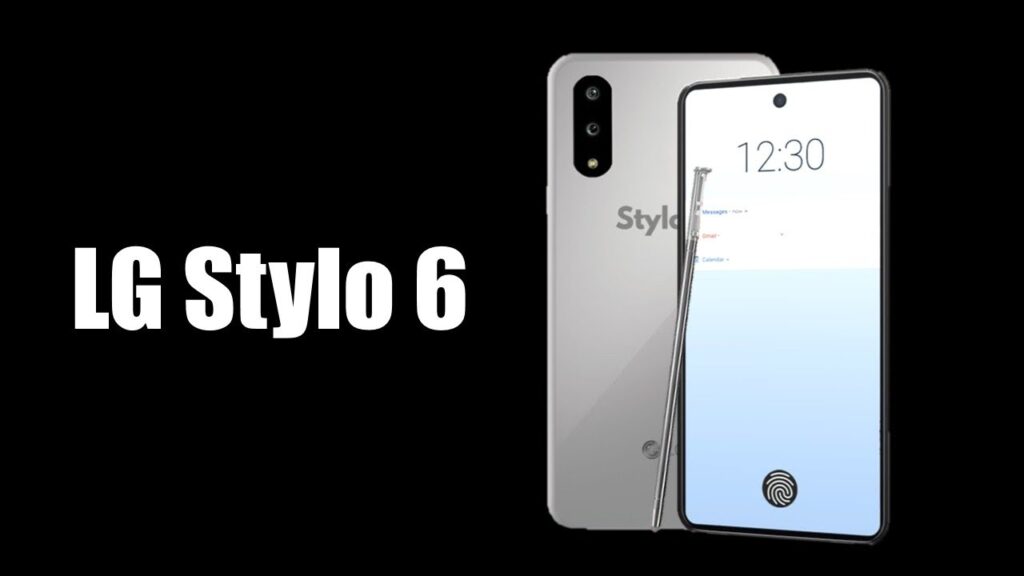 Design and Display
The LG Stylo 6 has a solid 6.8-inch LCD panel with FHD + resolution and a high aspect ratio. It cuts the conventional bezels of the last generation through a water drop notch at the top for the selfie camera.
The design on the back has also been updated. There is now a triple camera setup in a horizontal arrangement over a fingerprint sensor and a gradient finish on the back. The pen is at the bottom of the phone and offers quick notes, screenshots, and more.
Internals and Storage
The device is operated by the modest Helio P35 SoC with a 2.3 GHz octa-core processor, 3 GB RAM and 64 GB memory, which can be expanded via a microSD card. There is still no word on variants with more memory.
Android 10 launches instantly with the latest version of LG's custom UX skin.
Cameras
The primary camera setup includes a 13-megapixel main sensor, a 5-megapixel ultrawide lens, and an additional 5-megapixel unit for portraits. The front-facing camera in the water drop notch is also a 13 megapixel shooter. All cameras on the phone can record 1080p video at 30 FPS.
Battery and Pricing
The 4,000 mAh battery can be quickly charged thanks to the 18 W quick charging support via the USB-C connection. The device should be able to charge from 0 to 100% in about 90 minutes.
As mentioned earlier, the LG Stylo 6 will be available for only $ 220 when it goes on sale later this month.
LG Stylo 6 Specifications
Chipset: Mediatek Helio P35
CPU: 2.3Ghz Octa-core
GPU: PowerVR GE8320
OS: Android 10
Supported Networks: 2G, 3G, 4G LTE, 5G
Display:

6.8″ IPS LCD with FHD+ resolution

Memory:

RAM: 3GB
Internal: 64GB
Card slot: yes

Camera:

Rear (Triple): 13MP (main), 5MP (ultrawide), 5MP (depth sensor)
Front: 13MP

Fingerprint sensor: Rear-mounted
Battery: 4000 mAh, 18W fast charging
Price: $220
ایل جی اسٹیلو 6 غریب انسان کا سیمسنگ گیلکسی نوٹ ہے
ایل جی سٹیلو سیریز کو وہی فعالیت اور پیداوری لانے کے لئے جانا جاتا ہے جیسا کہ سستے میں سیمسنگ گلیکسی نوٹ آلات کی طرح ہے۔ اس سلسلے میں شامل ہونے والا تازہ ترین ایل جی سٹیلو 6 ایک بڑے ڈسپلے ، ایک ٹرپل کیمرا سیٹ اپ ، فاسٹ چارجنگ ، اور یقینا a اس پیکج میں اسٹائلس پیش کرکے روایت جاری رکھے ہوئے ہے جس کی قیمت 220 ڈالر سے زیادہ نہیں ہے۔
ڈیزائن اور ڈسپلے
ایل جی اسٹیلو 6 میں 6.8 انچ کا وسیع پیمانے پر ایل سی ڈی پینل ہے جس میں ایف ایچ ڈی ریزولوشن اور لمبا پہلو تناسب ہے۔ یہ سیلفی کیمرے کے لئے سب سے اوپر والے واٹرپروپ نوچ کے ذریعے آخری نسل کے روایتی بیزلز کو تراشتا ہے۔
انٹرنل سٹوریج
ڈیوائس میں معمولی ہیلیو پی 35 ایس سی کی طاقت ہے جو 2.3 آکٹہ کور پروسیسر ، 3 جی بی ریم ، اور 64 جی بی اسٹوریج کے ساتھ آتا ہے جو مائکرو ایس ڈی کارڈ کے ذریعے قابل توسیع ہے۔ ابھی زیادہ میموری والی مختلف حالتوں پر کوئی لفظ نہیں ہے۔
کیمرے
پرائمری کیمرا سیٹ اپ میں 13 ایم پی مین سینسر شامل ہے جس میں 5 ایم پی الٹرا وائیڈ لینس اور پورٹریٹ شاٹس کیلئے اضافی 5 ایم پی یونٹ شامل ہیں۔ واٹرڈروپ نوچ کے اندر رکھا ہوا سامنے والا کیمرا بھی 13 ایم پی شوٹر ہے۔ فون پر موجود تمام کیمرے 30 ایف پی ایس پر 1080پی ویڈیو ریکارڈ کرنے کے اہل ہیں۔
بیٹری اور قیمتوں کا تعین
یو ایس بی سی پورٹ کے ذریعہ 18 واٹ فاسٹ چارجنگ سپورٹ کی بدولت 4،000 ایم اے ایچ کی بیٹری چارج کی جاسکتی ہے۔ اس کو 90 منٹ میں 0 سے 100٪ تک آلہ چارج کرنے کے قابل ہونا چاہئے۔
جیسا کہ پہلے ذکر کیا گیا ہے ، ایل جی اسٹیلو 6 اس مہینے کے آخر میں فروخت کے بعد صرف 220 ڈالر میں دستیاب ہوگا۔