In a recent development, the photos of the brand new Hyundai Tucson HTRAC were published on the Internet during an official filming of the vehicle. The SUV was released to the public back in February 2020, but the official photo shoot suggests the car is ready to be made available to the public.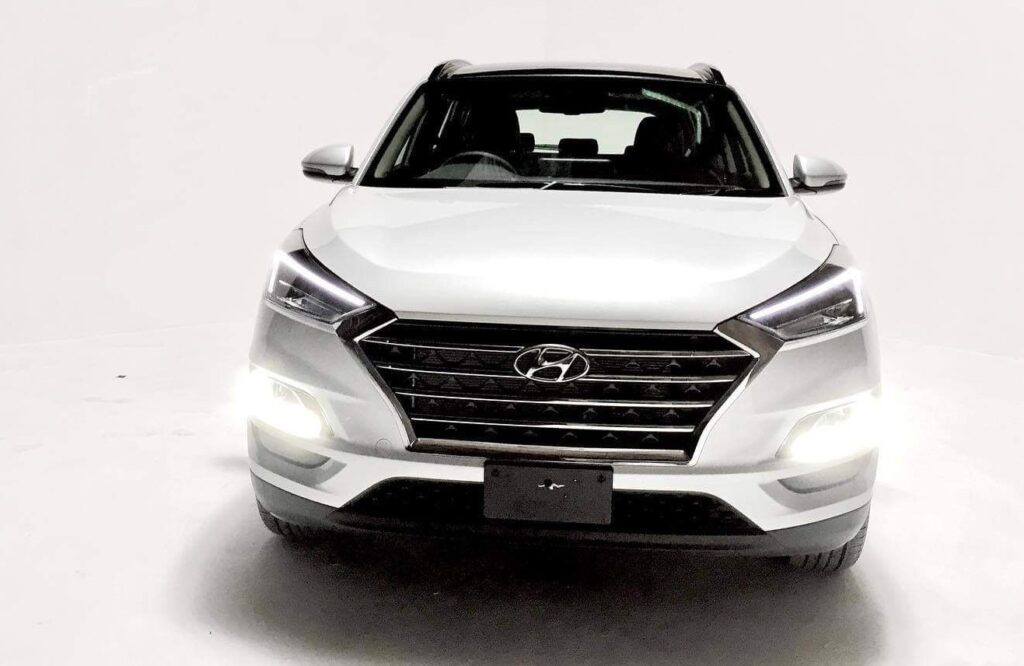 The Tucson is a medium-sized SUV that will take on Kia Sportage and Toyota Fortuner. The car has a nice selection of brand new technologies that include various comfort functions and driver aids.
It features a 2.0-liter, 4-cylinder, 16-valve engine with variable valve timing technology that can deliver 155 horsepower and 190 Newton / meter torque, and can be fitted with a 5-speed manual and a 6-speed Automatic transmission can be combined. It is speculated that the higher equipment variants will also be offered with the all-wheel drive HTRAC.
Following are some of its features:
| | |
| --- | --- |
| Convenience | Safety |
| Power Tailgate | Central Power Doorlocks |
| Supervision Instrument Cluster | Impact Sensing Doorlocks |
| Hyundai Auto Link | Immobilizer System & Burglar Alarm |
| Wireless Phone Charger | Parking Assist |
| Dual Zone FATC with Cluster Ionizer | Backup Camera |
| Auto defogging system | ABS Brakes |
| ORVM Electric folding with heated function | Downhill and Hill-start Brake Assist |
| Puddle lamp | Electronic Parking Brake |
| Rear AC Vents | Speed Sensing Auto Doorlock |
| Keyless entry and go | Electronic Stability Control |
| 4-way adjustable steering wheel | Vehicle Stability Management |
| 10-way power adjusted driver seat | 6 Airbags |
| Reclinable rear seats. | Traction Con |
Price
Official pricing still needs to be announced, but if you want to believe the sources, the price of the Hyundai Tuscon will be between Rs. 48 Lac and Rs. 55 Lac based on the trim level you choose.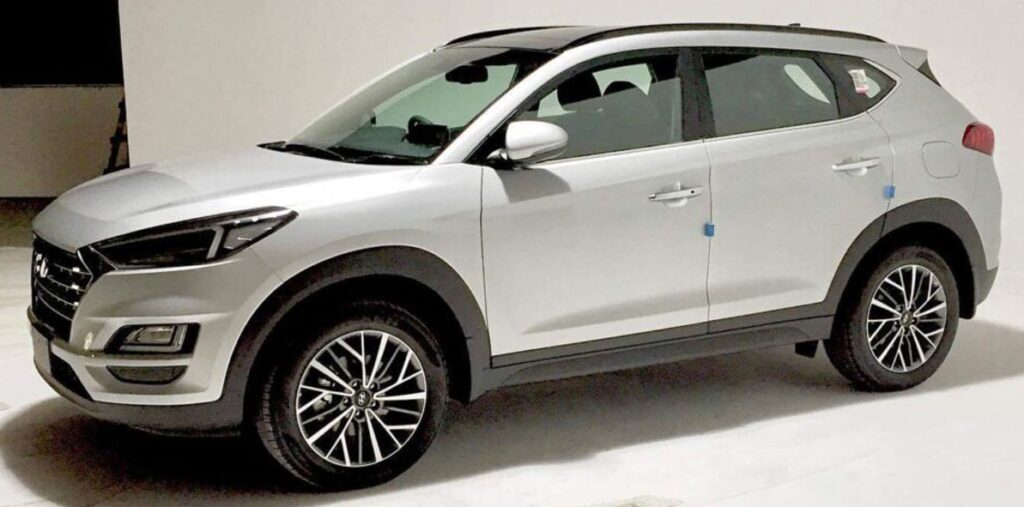 We are hearing that it will come in four variations, with 2 manual and 2 automatic versions of Hyundai Tucson in Pakistan.
ہنڈئ ٹکسن پاکستان میں ایک مقامی ورژن کے ساتھ لانچ کر رہی ہے
ایک حالیہ پیشرفت میں ، گاڑی کے آفیشل شوٹ کے دوران بالکل نئی ہنڈئ ٹکسن ایچ ٹی آر اے سی کی تصاویر انٹرنیٹ پر لیک ہوگئیں۔ ایس یو وی کو فروری 2020 میں عوام کی آنکھوں کے پیچھے ظاہر کیا گیا تھا ، لیکن آفیشل فوٹو شوٹ سے پتہ چلتا ہے کہ یہ کار عام لوگوں کے لئے دستیاب ہونے کے لئے تیار ہے۔
ٹکسن ایک درمیناے درجے کی ایس یو وی ہے جو کِیا اسپورٹیج اور ٹویوٹا فارچیونر کی پسند کا مقابلہ کرنے کے لئے تیار ہے۔ کار میں بالکل نئی ٹیک کی خوبصورت رینج ہے جس میں مختلف راحت کی خصوصیات اور ڈرائیور ایڈ شامل ہیں۔
اس میں 2.0 لیٹر ، 4 سلنڈر ، متغیر والو ٹائمنگ ٹکنالوجی والا 16 والو انجن ہے ، جو 155 ہارس پاور اور 190 نیوٹن / میٹر ٹارک ڈالنے کی صلاحیت رکھتا ہے اور اس کو 5 اسپیڈ دستی اور 6 اسپیڈ آٹومیٹک ٹرانسمیشن سے جوڑا جاسکتا ہے۔ یہ قیاس کیا جارہا ہے کہ اعلی ٹرم لیول کو بھی ایچ ٹی آر اے سی آل وہیل ڈرائیو سسٹم کے ساتھ پیش کیا جائے گا۔
قیمت
اگرچہ قیمت کے بارے میں ابھی تک کوئی سرکاری اعداد و شمار سامنے نہیں آسکے ہیں ، لیکن اگر ذرائع کو مان لیا جائے تو ہنڈئ ٹسکن کی قیمت 48 سے 55 لاکھ کے درمیان ہو گی۔
ہم سن رہے ہیں کہ یہ چار مختلف حالتوں میں آئے گا ، پاکستان میں ہنڈئ ٹکسن کے 2 دستی اور 2 خودکار ورژن ہوں گے۔