Recent reports have indicated that the Elantra will hit Hyundai Nishat dealers across Pakistan very soon. As one of the highly anticipated cars, Elantra is a compact family sedan that will rival the Honda Civic and Toyota Corolla.
According to our source, Hyundai has already assembled a handful of units of the Elantra sedan and plans to put them on sale in the first quarter of 2021.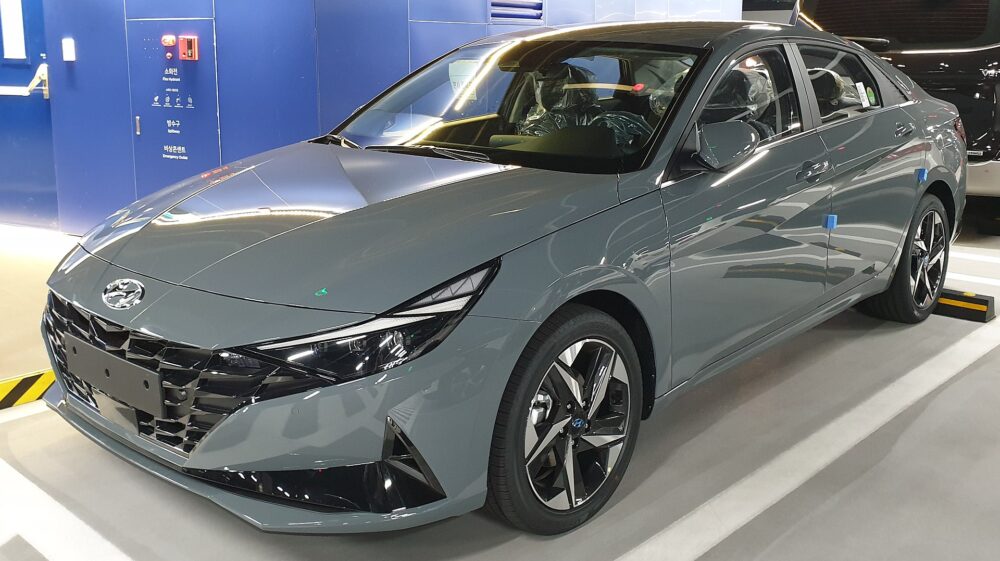 It has also been reported that Elantra will be equipped with a naturally aspirated 1.6-liter 4-cylinder naturally aspirated engine delivering 122 Nm of torque, as well as a 6-speed manual or 6-speed automatic transmission.
The vehicle was also exhibited at the PAPS Auto Show in Lahore in its 6th generation facelift early last year. It should be noted here that the 7th generation debuted in several international markets at the end of last year. However, Pakistan is getting the 6th generation facelift that was released early last year.
6 airbags
Anti-theft alarm
Speed/Impact Sensing Door locks
Emergency stop signals
Disc brakes on all 4 wheels with ABS technology
Electronic stability control
Hill-Start Assist
Parking Sensors
Rear-view Camera
Cruise Control
Tyre Pressure Monitoring System
A touch-based infotainment screen
Bluelink Connectivity
Ventilated front seats
Although the automaker has not yet confirmed the vehicle's price, rumors suggest that the vehicle's price is said to be somewhere between Rs. 3.6 million and Rs. 4 million.
While it's a high number, keep in mind that the main competitors in the Pakistani market are the Toyota Corolla and the Honda Civic, both of which cost the same or more than the Elantra.
Additionally, there has long been ample room for the third option in this particular segment, and given the characteristics of Hyundai, it's likely a formidable opponent for the grizzled veterans of the Pakistani auto market.