Huawei has embarked on a journey to channel youth with its latest Y series offerings. The brand new HUAWEI Y6p and HUAWEI Y8p form the heart of Huawei's Y series for 2020 and are based on young consumers who love a technological edge in their smartphones.
From Monday, June 22nd, customers can pre-order HUAWEI Y6p and HUAWEI Y8p and take advantage of the double deposit offer. For HUAWEI Y6p, the pre-order begins with payment of PKR 800 / -, which corresponds to PKR 1,600 / -, while for HUAWEI Y8p, a down payment of PKR 1,500 / – PKR 3,000 / – corresponds.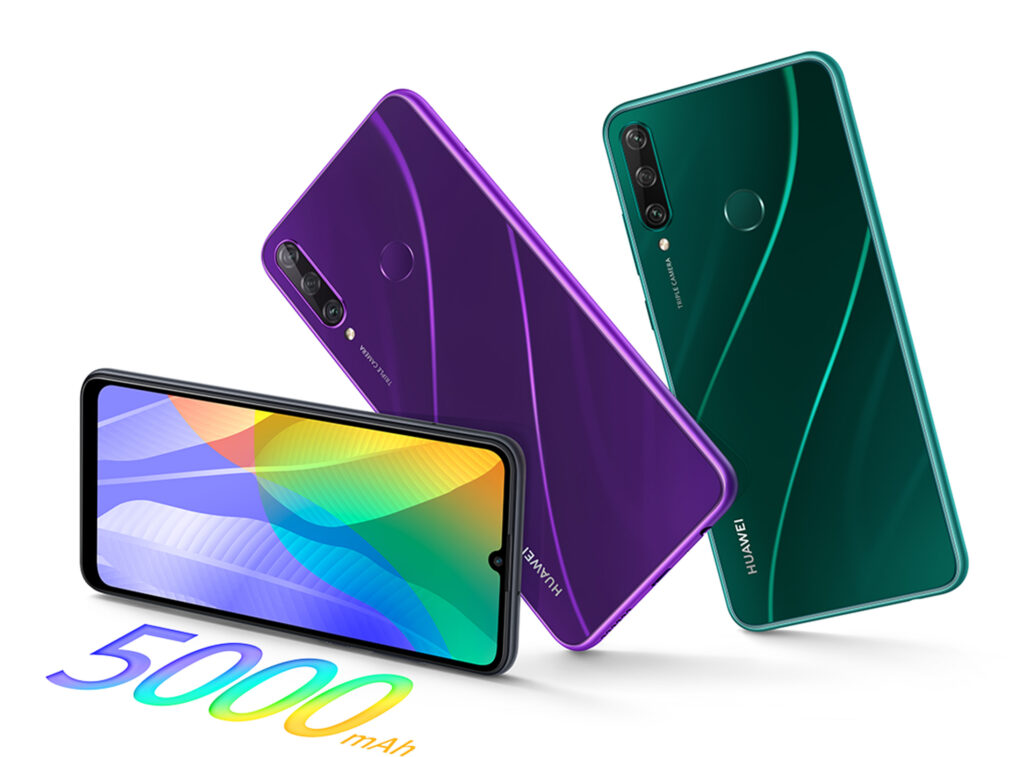 This amazing range of the Y-Series combines the technological capabilities of Huawei's premium devices and offers them at competitive prices. The HUAWEI Y6p has a starting price of PKR 20,899 / -, while the HUAWEI Y8p costs PKR 37,999 / -. Huawei wants to revolutionize the entry-level segment with these smartphones by offering a variety of remarkable functions in every device.
The feature-rich HUAWEI Y6p with a 5,000 mAh battery enables users to have uninterrupted performance to do more with intensive use of their smartphones. It is a powerhouse that offers excellent multitasking capabilities and is enriched with 3 GB RAM and 64 GB ROM.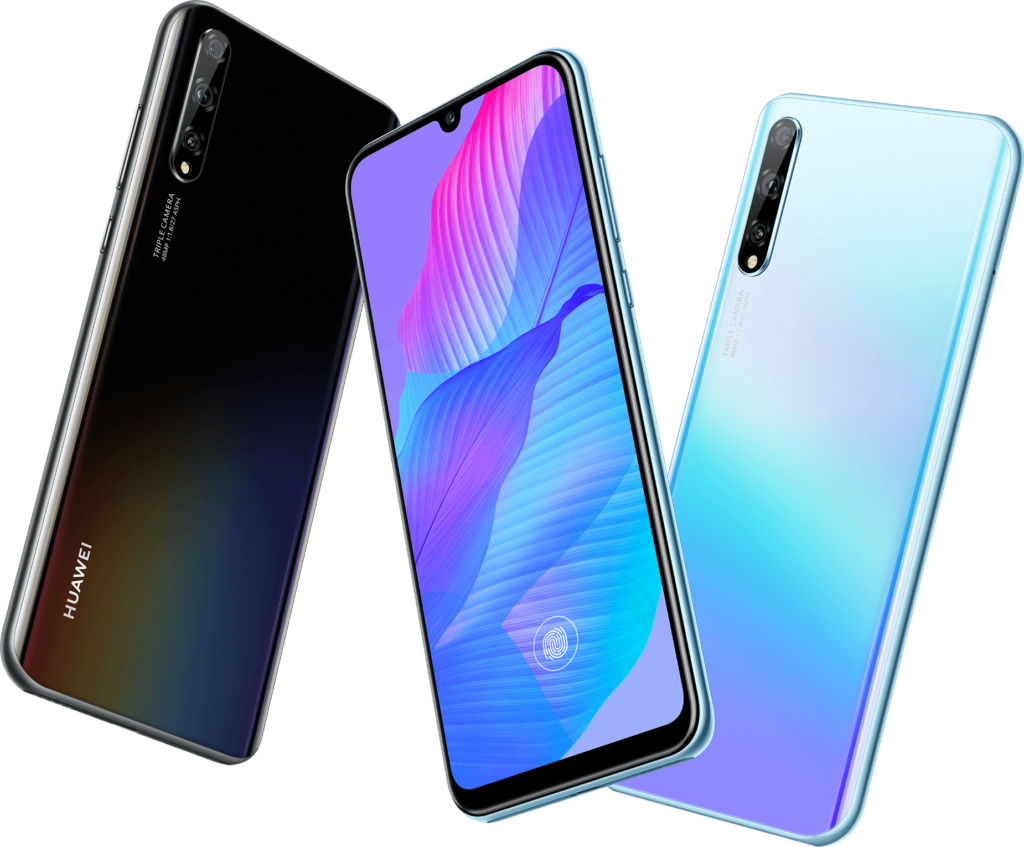 The triple camera setup with a 13-megapixel main camera captures vivid images even in low light conditions, while a 5-megapixel ultra-wide-angle lens and a 2-megapixel depth sensor enable natural bokeh photos. The 8-megapixel selfie camera on the front enables more expression of creativity and talent. The HUAWEI Y6p has a 6.3-inch HD + display for an impressive viewing experience, while the data is fully protected by a fingerprint sensor on the back.
HUAWEI SuperSound produces razor-sharp audio, louder surround sound and unparalleled clarity with features such as FM radio and party mode.
On the other hand, the HUAWEI Y8p has for the first time developed a 48MP AI triple camera and a breathtaking display in an affordable entry-level device. The camera setup on the back consists of a 48-megapixel main camera, which enables spectacular imaging even in poor lighting conditions, a handheld night mode as well as another 8-megapixel ultra-wide-angle lens and a 2-megapixel deep lens, the bokeh effects generated.
The master AI can recognize up to 22 scenes to achieve a perfect shot. The 16 megapixel AI camera on the front enables an impressive brilliance even with selfies. It offers outstanding performance and experience with a Kirin 710F chipset and EMUI 10.1 as well as 6 GB RAM and 128 GB ROM.
The device is powered by a 4,000 mAh battery with electricity for the whole day. It features a 6.3-inch HUAWEI dewdrop OLED display with an FHD + resolution (2400 x 1080). The in-display fingerprint sensor promises absolute data security. A 3D design with a curved back is really inspiring and available in magical colors like Breathing Crystal and Midnight Black.
With Y6p and Y8p, the HUAWEI AppGallery is preinstalled to give users access to many global and local apps. It is the third largest app marketplace in the world and takes advantage of Huawei Mobile Services (HMS) and a multitude of cross-platform apps. For more apps, users can also use AppFinder and other third-party app stores.
HUAWEI Y6p is available in three different colors – Phantom Purple, Emerald Green and Midnight Black – and reflects the diversity of today's lively youth, the price of which is 20,899 PKR / -. HUAWEI Y8p is now available for 37,999 PKR / – in Breathing Crystal and Midnight Black.
ہواوے کی اپنی وائے سیریز میں ہواوے وائے 6 پی اور ہواوے وائے 8 پی کا اضافہ
ہواوے نے اپنی تازہ ترین وائے سیریز کی پیش کشوں سے نوجوانوں کو چینل بنانے کے لئے ایک سفر شروع کیا ہے۔ تمام نئے ہواوے وائی 6 پی اور ہواوے وائی 8 پی کے لئے ہواوے کی وائے سیریز لائن اپ کے مرکز میں ہیں – ان نوجوان صارفین کو اپنی طرف متوجہ کرتے ہیں جو اپنے اسمارٹ فونز میں ایک تکنیکی برتری کو پسند کرتے ہیں۔
لوگ 22 جون کے بعد پیر سے ہواوے وائی 6 پی اور ہواوے وائی 8 پی کا پہلے سے آرڈر کرسکتے ہیں اور ڈبل ڈپازٹ آفر حاصل کرسکتے ہیں۔ ہواوے وائی 6 پی کے لئے ، پیشگی آرڈر 800 روپے کی ادائیگی سے شروع ہوتی ہے جو 1600 روپے کے برابر ہوتی ہے ، جبکہ ہواوے وائی 8 پی کے لئے ، 1500 روپے کی جمع 3000 روپے کے برابر ہے۔
وائے سیریز کا یہ حیرت انگیز لائن اپ ہواوے کے پریمیم آلات کی تکنیکی صلاحیت کو اکٹھا کرتا ہے ، اور مسابقتی قیمت پوائنٹس پر پیش کرتا ہے۔ ہواوے وائی 6 پی میں 20899 روپے قیمت ہے۔ ان اسمارٹ فونز کی مدد سے ہواوے کا مقصد ہر آلے میں بھرے ہوئے قابل ذکر خصوصیات کی کثرت لاتے ہوئے داخلہ سطح کے طبقے میں انقلاب لانا ہے۔
خصوصیت سے مالا مال 5000 ایم اے ایچ کی بیٹری کے ساتھ صارفین کو اپنے اسمارٹ فونز کے انتہائی استعمال سے زیادہ کام کرنے کے لئے بلا روک ٹوک کارکردگی کی طاقت دیتا ہے۔ یہ ایک پاور ہاؤس ہے جو 3 جی بی ریم اور 64 جی بی روم سے مالامال ملٹی ٹاسکنگ کے لئے بڑی صلاحیتوں کو فراہم کرتا ہے۔
اس کا ٹرپل کیمرا سیٹ اپ ، جس میں 13 ایم پی مین کیمرا ہے ، تیز تصاویر کو بھی کم روشنی میں ، جب کہ 5 ایم پی الٹرا وائڈ لینس اور 2 ایم پی کی گہرائی کا سینسر قدرتی بوکیہ فوٹو کی اجازت دیتا ہے۔ سامنے کا یہ 8 ایم پی سیلفی کیمرا تخلیقی صلاحیتوں اور ہنروں کے اظہار کے قابل بناتا ہے۔ ہواوے وائی ٦ پی میں عمیق دیکھنے کے تجربے کے لئے 6.3 انچ کی ایچ ڈی پلس ڈسپلے شامل ہے ، جبکہ اعداد و شمار کو فنگر پرنٹ سینسر کے ذریعہ مکمل طور پر محفوظ کیا گیا ہے۔
ہواوے وائے 6 پی تین الگ الگ رنگوں میں آتا ہے – فینٹم پرپل ، زمرد گرین اور سیاہ رنگ میں آتا ہے۔ ادھر ہواوے وائے 8 کرسٹل اور سیاہ رنگ میں آتا ہے۔