Huawei Maimang 9, the successor to the 2019 Maimang 8, became official in China today. The smartphone has a massive 6.8-inch display, a curved 3D back, a triple sensor rear-view camera and aggressive prices.
Compared to its predecessor, Maimang 9 is a leap in the right direction both in terms of design and internally.
Design and Display
In contrast to its predecessor, which was equipped with a typical mid-range smartphone aesthetic, the Maimang 9 has an ergonomically designed 3D back with a matt finish and two-tone gradient paint.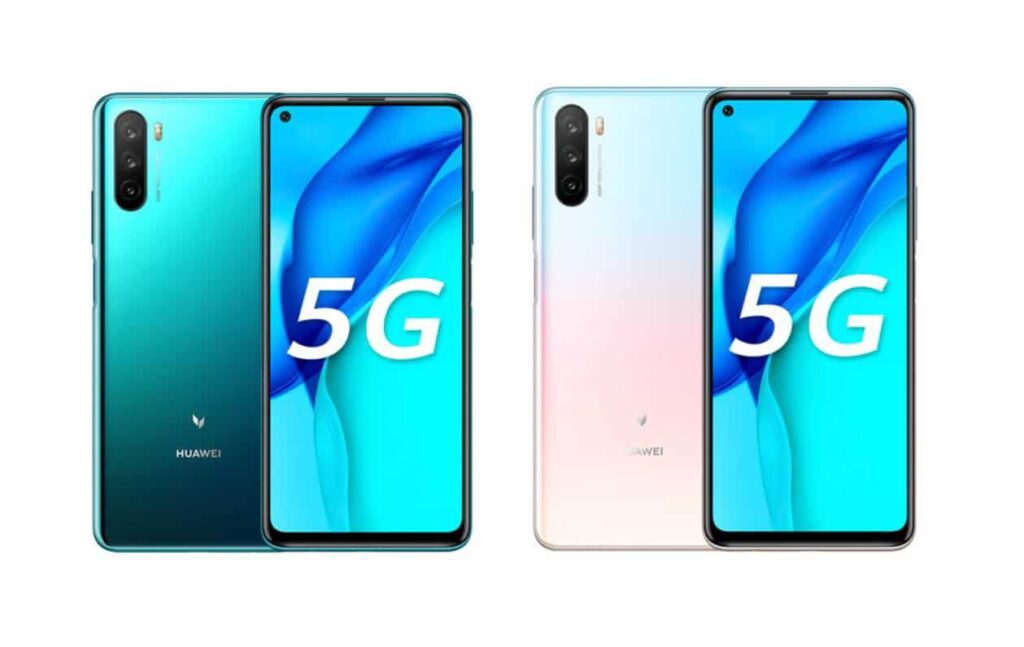 On the front is a giant 6.8-inch LCD panel with a resolution of 1080 x 2400 pixels, a pixel density of 376 PPI, an aspect ratio of 20.5: 9 and a screen-to-body ratio of 90 , 3 percent. The fingerprint sensor is mounted on the side.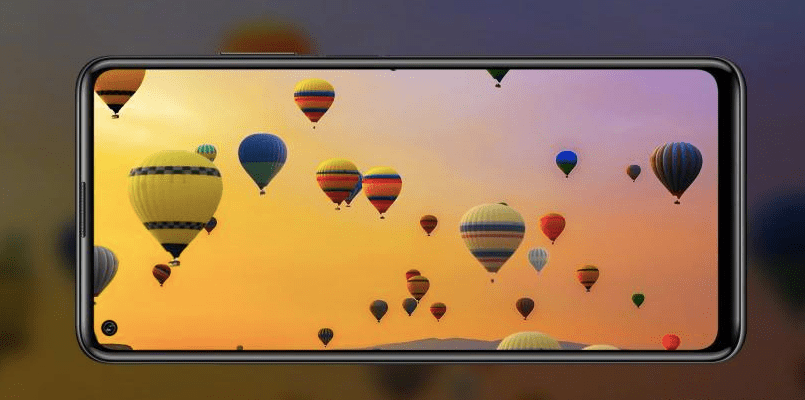 Internals and Storage
Huawei Maimang 9 is powered by the MediaTek Dimensity 800 5G chipset, which is equipped with 6 GB or 8 GB RAM and 128 GB expandable onboard memory.
The software front is managed by EMUI 10.1-based Android 10 operating system.
Cameras
As already mentioned, the smartphone has a triple sensor rear view camera with a 64 MP primary lens, an 8 MP lens with a 120 degree field of view and a 2 MP depth sensor with a f / 2.4 aperture. For comparison, the Maimang 8 was supplied with a 24 MP main sensor.

Battery and Pricing
The Huawei Maimang 9 has a 4,300 mAh battery with support for 22.5 W quick charge.
It is currently available in China with 6 GB RAM + 128 GB variant for $ 314 and 8 GB RAM + 128 GB storage model for $ 343.
Huawei Maimang 9 Specifications
CPU: Octa-core (4×2.0 GHz Cortex-A76 & 4×2.0 GHz Cortex-A55)
GPU: Arm Mali-G57 MC4
Chipset: MediaTek MT6873V Dimensity 800 5G (7 nm)
OS: Android 10.0, Magic UI 3.1
Networks: 2G, 3G, 4G LTE, 5G;
Display:

LCD capacitive touchscreen, 6.8 inches, 1080 x 2400 pixels resolution, 20.5:9 aspect ratio

Memory:

RAM: 6 GB, 8 GB
Internal: 128 GB

Camera:

Primary: 64 MP + 8 MP + 2 MP
Secondary: 16 MP

Connectivity: LTE, GPS, Wi-Fi, Bluetooth 5.0, USB Type-C, 3.5 mm headphone jack
Fingerprint scanner: Yes (Side-mounted)
Battery: 4300 mAh
Price: $314
ہواوے نے میمنگ 9 ٹرپل کیمروں کے ساتھ لانچ کر دیا
میمانگ 9 کو آج چین میں لانچ کرد دیا گیا۔ اسمارٹ فون میں 6.8 انچ کا زبردست ڈسپلے ، تھری ڈی کروڈ بیک ، ٹرپل سینسر ریئر کیمرا سیٹ اپ ، اور جارحانہ قیمتوں کے ساتھ آتا ہے۔
جیسا کہ اس کے پیش رو کے مقابلے میں ، میمنگ 9 صحیح سمت میں کود ہے ، دونوں ڈیزائن کے لحاظ سے اور اندرونی طور پر۔
ڈیزائن اور ڈسپلے
اس کے پیشرو کے برعکس جو ایک عام درمیانی حد کے اسمارٹ فون جمالیاتی کے ساتھ آیا ہے ، میامانگ 9 میں ایک میٹ فینش اور ڈبل ٹون میلان پینٹ جاب کے ساتھ ایرونومکلی ڈیزائن کیا گیا تھری ڈی موڑ دیا گیا ہے۔
یہ ایک بہت بڑا 6.8 انچ ایل سی ڈی پینل کے ساتھ آتا ہے جس میں 1080 2400 پکسلز ریزولوشن ، 376 پی پی آئی پکسل کثافت ، 20.5: 9 پہلو تناسب ، اور 90.3 فیصد اسکرین ٹو باڈی تناسب ہے۔ فنگر پرنٹ سینسر سائیڈ پر لگا ہوا ہے۔
اندرونی اور ذخیرہ
ہواوے میمانگ 9 میڈیا ٹیک ڈائمنسٹی 800 5 جی چپ سیٹ کے ذریعہ چلتا ہے جس میں 6 جی بی یا 8 جی بی ریم اور 128 جی بی جہاز کے قابل توسیع اسٹوریج ہیں۔
کیمرے
جیسا کہ ذکر کیا گیا ہے ، اسمارٹ فون میں ایک ٹرپل سینسر ریئر کیمرہ دیا گیا ہے جس میں 64 ایم پی پرائمری لینس لگایا گیا ہے جس کے ساتھ ساتھ 8 ایم پی لینس بھی ہے جس میں 120 ڈگری ایف او وی اور 2 ایم پی کی گہرائی کا سینسر ہے جس میں ایف / 2.4 یپرچر ہے۔ موازنہ کے لئے ، میمنگ 8 ایک 24 ایم پی مین سینسر کے ساتھ آیا تھا۔
بیٹری اور قیمتوں کا تعین
ہواوے میمانگ 9 نے 4،300 ایم اے ایچ کی بیٹری 22.5 واٹ فاسٹ چارجنگ کے لئے سپورٹ کی ہے۔
فی الحال یہ چین میں فروخت کے لئے دستیاب ہے جس میں 6 جی بی ریم + 128 جی بی کی قیمت ہے جس کی قیمت 314 ڈالر اور 8 جی بی ریم + 128 جی بی اسٹوریج ماڈل خوردہ فروشی 343 ڈالر ہے۔