With almost every new version, 5G is available day by day in cheaper smartphones. The next generation of mobile phone networks is already widespread in mid-range smartphones and is also finding its way into inexpensive mobile phones.
Huawei recently announced a new Enjoy Z smartphone for next week. As part of the Enjoy series, it is expected to be one of the cheapest 5G phones ever made.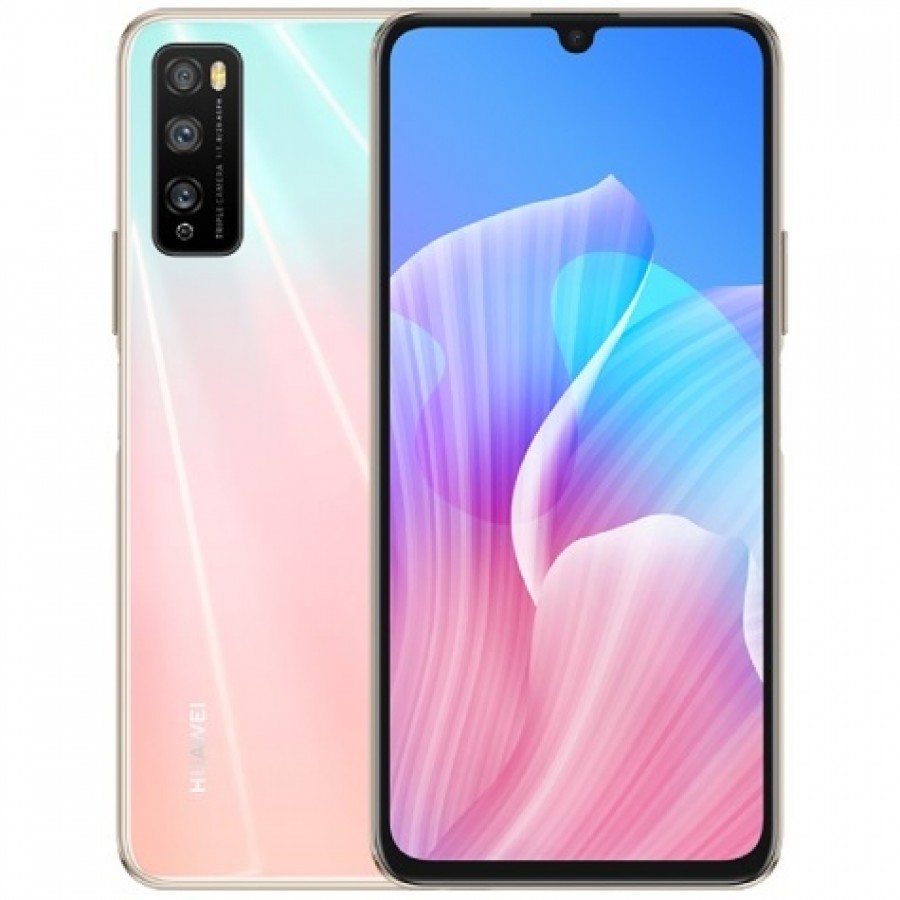 Not many details are yet available on the upcoming device. The previously released teaser poster only shows one side of the phone, a release date, and the fact that it supports 5G.
The poster on the company's Weibo side shows that the device has a curved design with the power switch and volume rocker on the right (as expected). The only other information it reveals is that the phone is scheduled to go on sale on May 24th.
Rumor has it that the Huawei Enjoy Z could be a renamed version of the Honor 10X 5G that is slated to be released in just two days. The X10 5G is expected to feature a 6.63-inch LCD with FHD + resolution and a refresh rate of 90 Hz. It runs on the Kirin 820 5G chipset with up to 256 GB of memory and 8 GB of RAM.
There may be a triple camera with a 40MP main sensor and a 4,300 mAh battery with 22.5 W quick charge. The Huawei Enjoy Z is expected to launch at $ 281. It is one of the cheapest 5G smartphones, but not the cheapest 5G phone. This title will most likely go to the Redmi K30i (K30 Lite), which is said to cost just $ 225.
ہواوے زیڈ 5 جی سب سے سستے 5 جی اسمارٹ فون سے لطف اٹھائیں
دن بدن 5 جی ریلیز کے ساتھ سستے اسمارٹ فونز میں دستیاب ہوتا جارہا ہے۔ درمیانے فاصلے والے اسمارٹ فونز میں سیلولر نیٹ ورکس کی اگلی نسل پہلے ہی عام ہوگئی ہے اور بجٹ ہینڈسیٹس میں بھی اپنا راستہ بنا رہی ہے۔
ہواوے نے حال ہی میں اگلے ہفتہ کے لئے ایک نیا انجوئ زیڈ اسمارٹ فون کا اعلان کیا ہے اور ایک اینجوی سیریز ڈیوائس ہونے کے ناطے ، یہ اب تک کے سب سے سستا 5 جی ہینڈ سیٹس میں سے ایک ہونے کی امید ہے۔
آنے والے آلہ پر ابھی تک بہت ساری تفصیلات دستیاب نہیں ہیں ، اس سے پہلے جاری کردہ ٹیزر پوسٹر میں صرف فون کا ایک رخ ، ریلیز کی تاریخ اور اس حقیقت کو ظاہر کیا گیا ہے کہ وہ 5 جی کی حمایت کرے گا۔
کمپنی کے ویبو صفحے کے پوسٹر میں دکھایا گیا ہے کہ آلہ بجلی کے بٹن اور دائیں جانب والے حجم راکر (جس طرح متوقع ہے) کے ساتھ مڑے ہوئے ڈیزائن کا کھیل کرے گا۔ صرف دوسری معلومات جس سے انکشاف کرتی ہیں وہ یہ ہے کہ فون 24 مئی کو فروخت ہونے والا ہے۔
افواہوں کے مطابق ، ہواوے انجوائے زیڈ آنر 10 ایکس 5 جی کا ایک نیا ورژن ہوسکتا ہے جو اب سے صرف دو دن میں ریلیز ہونے والا ہے۔
ہوسکتا ہے کہ 40 ایم پی مین سینسر کے ساتھ ٹرپل کیمرہ سیٹ اپ اور فاسٹ چارجنگ کے ساتھ 4،300 ایم اے ایچ کی بیٹری ہوسکتی ہے۔ توقع کی جاتی ہے کہ ہواوے اینجائ زیڈ 281 ڈالر کی ابتدائی قیمت سے ڈیبیو کرے گا ، جس سے یہ 5 جی اسمارٹ فون کا سب سے سستا فون نہیں بلکہ سب سے سستا 5 جی فون ہوگا۔ یہ عنوان غالبا. ریڈمی کے 30 آئی (کے 30 لائٹ) کے پاس جائے گا جس کی قیمت صرف 225 ڈالر ہے۔