If you have purchased the Jazz number and you want to check the Jazz SIM number or Jazz Number Check Code, you need to read following:
Dial *99# from your mobile phone.
Window will appear on screen of your contact number
You can send SMS to 667 to check the number
Write MNP and send it to 667
Receive message with detail including name, CNIC number and date of activation of SIM
Jazz is the largest mobile network operator in Pakistan, which has over 60 million customer base and it is also service provider in Pakistan. Formerly, this company was known as Mobilink and now it is owned by Russain Alfa Group since 2010 and this company was launched in 1994 after the joint venture of Saif Group and Motorola Inc.
If you want to check your Jazz number and you want to know certain information regarding your SIM, you can follow the procedure. How to Check Jazz Number – Jazz Number Check Code.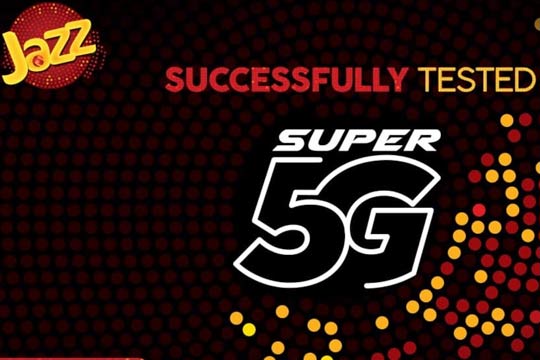 Method 1
The prepaid and postpaid jazz customers can use this method to find the Jazz number. you need to follow the given steps:
Dial *99# from your mobile phone
You will find the number on your screen.
During this method, you do not need to charge for checking of your number.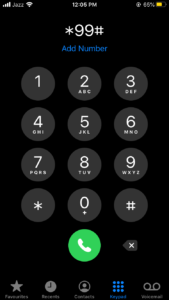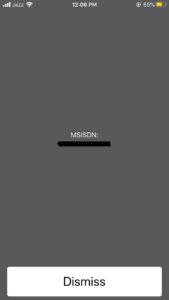 Method 2
This method is shared for the mobile network operators like Ufone, Zong, Jazz and Telenor and the prepaid and postpaid SIM users check the details of their SIM number with the use of this method. You need to follow the instructions, which are mentioned below:
Go to the message app on your mobile
Write MNP in message body and send to 667
You will receive message on your mobile screen within few minutes stating the details of the SIM including owner name, mobile number and activation date.
You will have to charge a fee to use this method.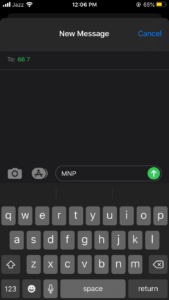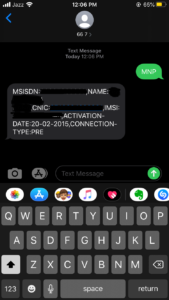 The users can also call the helpline to find complete details of the SIM including SIM number, owner name and registered location. You need to call the helpline of Jazz by dialing 111 from your mobile number. The operator will ask some questions like name and CNIC band they will provide all necessary details of your SIM.
جاز نمبر کیسے چیک کریں – جاز نمبر چیک کوڈ
اگر آپ نے جاز نمبر خرید لیا ہے اور آپ جاز سم نمبر یا جاز نمبر چیک کوڈ کو چیک کرنا چاہتے ہیں تو آپ کو مندرجہ ذیل پڑھنے کی ضرورت ہوگی۔
اپنے موبائل فون سے # 99 * ڈائل کریں۔
ونڈو آپ کے رابطہ نمبر کو اسکرین پر ظاہر ہوگی
نمبر چیک کرنے کے لئے آپ 667 پر ایس ایم ایس بھیج سکتے ہیں
ایم این پی لکھ کر 667 پر بھیجیں
نام ، شناختی کارڈ نمبر اور سم کو چالو کرنے کی تاریخ سمیت تفصیل کے ساتھ پیغام وصول کریں
جاز پاکستان کا سب سے بڑا موبائل نیٹ ورک آپریٹر ہے ، جس میں 60 ملین سے زیادہ کسٹمر بیس ہیں اور یہ پاکستان میں سروس پرووائڈر بھی ہے۔ پہلے یہ کمپنی موبی لنک کے نام سے مشہور تھی اور اب اس کی ملکیت روسی الفا گروپ کی 2010 سے ہے اور اس کمپنی کو 1994 میں سیف گروپ اور موٹرولا انک کے مشترکہ منصوبے کے بعد شروع کیا گیا تھا۔
اگر آپ اپنا جاز نمبر دیکھنا چاہتے ہیں اور آپ اپنے سم سے متعلق کچھ معلومات جاننا چاہتے ہیں تو آپ اس طریقہ کار پر عمل کرسکتے ہیں۔ جاز نمبر کیسے چیک کریں – جاز نمبر چیک کوڈ۔
طریقہ نمبر 1
پری پیڈ اور پوسٹ پیڈ جاز صارفین جاز نمبر تلاش کرنے کے لئے اس طریقے کا استعمال کرسکتے ہیں۔ آپ کو دیئے گئے اقدامات پر عمل کرنے کی ضرورت ہے۔
اپنے موبائل فون سے # 99 * ڈائل کریں۔
آپ کو اپنی اسکرین پر نمبر مل جائے گا۔
اس طریقہ کار کے دوران ، آپ کو اپنے نمبر کی جانچ پڑتال کے لئے معاوضہ دینے کی ضرورت نہیں ہے۔
طریقہ نمبر 2
یہ طریقہ موبائل نیٹ ورک آپریٹرز جیسے یوفون ، زونگ ، جاز اور ٹیلی نار کے لئے شیئر کیا گیا ہے اور پری پیڈ اور پوسٹ پیڈ سم استعمال کنندہ اپنے طریقہ کار کے استعمال سے اپنے سم نمبر کی تفصیلات چیک کرتے ہیں۔ آپ کو مندرجہ ذیل ہدایات پر عمل کرنے کی ضرورت ہے۔
اپنے موبائل پر میسج ایپ پر جائیں
میسج باڈی میں ایم این پی لکھیں اور 667 پر بھیجیں
آپ کو کچھ منٹ کے اندر اندر آپ کی موبائل اسکرین پر پیغام موصول ہوگا جس میں سم کی تفصیلات بتائی جائیں گی جس میں مالک کا نام ، موبائل نمبر اور ایکٹیویشن کی تاریخ بھی شامل ہے۔
اس طریقے کو استعمال کرنے کے لیے آپ کو فیس دینا ہوگی۔
صارف سم کی مکمل تفصیلات تلاش کرنے کے لئے ہیلپ لائن پر بھی کال کرسکتے ہیں ، سم سم ، مالک کا نام اور رجسٹرڈ مقام۔ آپ کو اپنے موبائل نمبر سے 111 ڈائل کرکے جاز کی ہیلپ لائن پر کال کرنے کی ضرورت ہے۔ آپریٹر کچھ سوال پوچھے گا جیسے نام اور شناختی کارڈ وہ آپ کے سم کی تمام ضروری تفصیلات فراہم کریں گے۔