The lineup of Honor Play4 will be announced on Wednesday, and the phone is already displayed on various certification platforms such as MIIT and TENAA. The brand manager in China also shared a video of the phone, revealing that it will have a body temperature sensor, which is a rather rare feature and could be particularly useful in these pandemic times.
The Honor Play4 Pro has the code name OXP-AN00 and was supplied by Geekbench with a Kirin chipset (without specifying the chipset) and 8 GB RAM. The operating system is listed as Android 10, and we expect EMUI 10 to be at the top without Google services. The phone has a 4,100 mAh battery and a 6.57-inch display and measures 162.7 x 75.8 x 8.9 mm.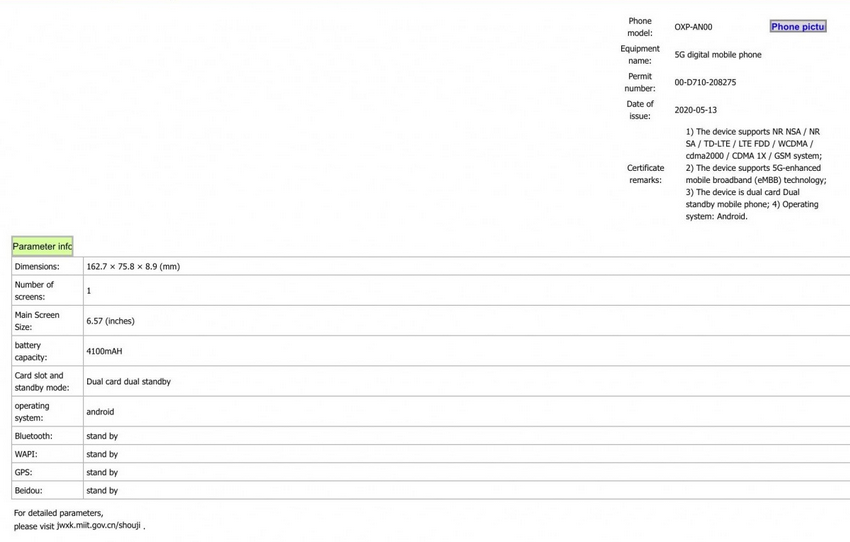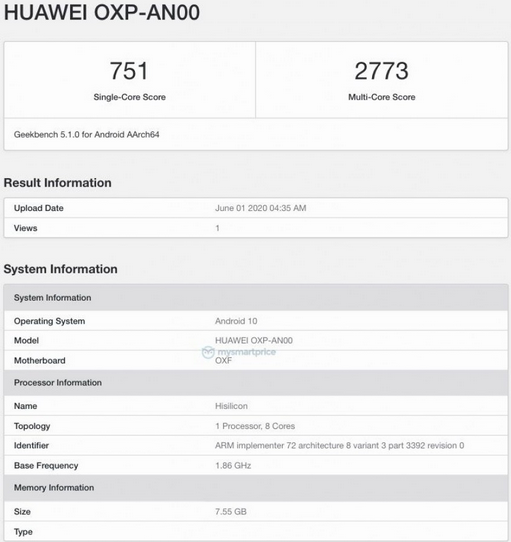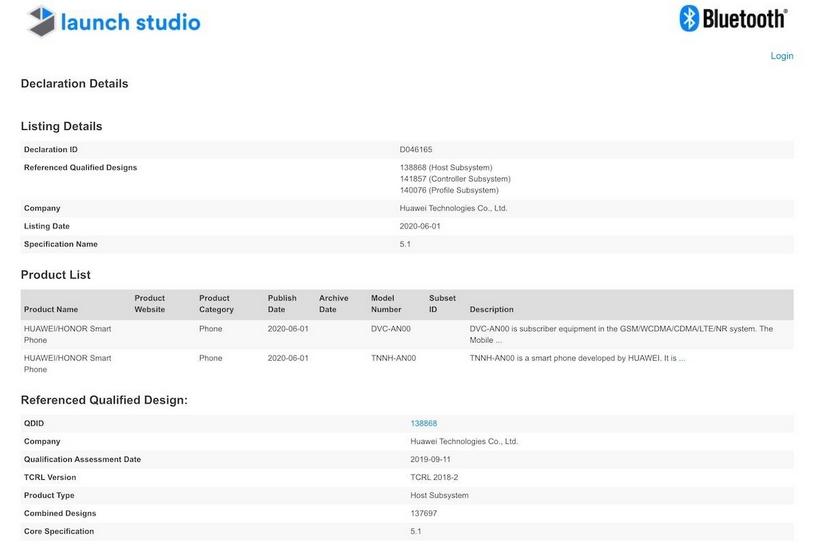 In the meantime, the Honor Play4 has a DVC-AN00 nickname and has been certified on the Bluetooth SIG website. Apart from the fact that Bluetooth 5.1 will be available, which enables faster file transfer and better energy efficiency, there are no technical data.
آنر پلے 4 پرو میں جسمانی درجہ حرارت کا سینسر ہوگا
آنر پلے 4 لائن اپ بدھ کو منظر عام پر آجائے گا ، اور فون پہلے ہی مختلف سرٹیفیکیشن پلیٹ فارم جیسے ایم آئ آئ ٹی ، اور ٹین اے پر پوپ پاپ ہو رہا ہے۔ چین میں برانڈ کے منیجر نے بھی فون کی ایک ویڈیو شیئر کی ہے ، انکشاف کرتے ہیں کہ اس میں جسمانی درجہ حرارت کا سینسر ہوگا ، جو ایک نادر خصوصیت ہے اور ان وبائی دور میں خاص طور پر کارآمد ثابت ہوسکتی ہے۔
آنر پلے 4 پرو OXP-AN00 کوڈ کا نام رکھتا ہے اور یہ بھی گِک بینچ کے ساتھ ایک کیرن چپ سیٹ (جس میں سے ایک کی وضاحت کیے بغیر) اور 8GB رام کے ساتھ چلا گیا تھا۔ OS کو Android 10 کے طور پر درج کیا گیا ہے ، اور ہم Google سروسز کے بغیر EMUI 10 کی توقع کرتے ہیں۔ فون میں 4،100 ایم اے ایچ کی بیٹری اور 6.57 "ڈسپلے ہوگا اور اس کی پیمائش 162.7×75.8×8.9 ملی میٹر ہوگی۔
دریں اثنا ، آنر پلے 4 میں ایک ڈی وی سی-اے این00 مانیکر چلتا ہے اور اسے بلوٹوتھ ایس ای جی کی ویب سائٹ پر سند مل گئی ہے۔ اس حقیقت سے ہٹ کر کوئی چشمہ نہیں ہے کہ اس میں بلوٹوتھ 5.1 ہوگا جو فائل کی منتقلی اور بجلی کی بہتر کارکردگی کے لئے اجازت دیتا ہے۔