Did you know that actors who work in series are paid more than those who work in films in Pakistan? When we think of the highest paid Pakistani actresses in the business, the usual names come to mind.
While the usual favorites adorn our canvas, they don't earn much from it. However, their popularity gives them many recommendations, which adds to their net worth.
The financially motivated artists stick to drama series in which the real money is.
Even under these conditions, a lot has changed since we think of the highest paid Pakistani actresses a year or two ago.
Here is the highest paid Pakistani actresses in 2020 List:
1. Saba Qamar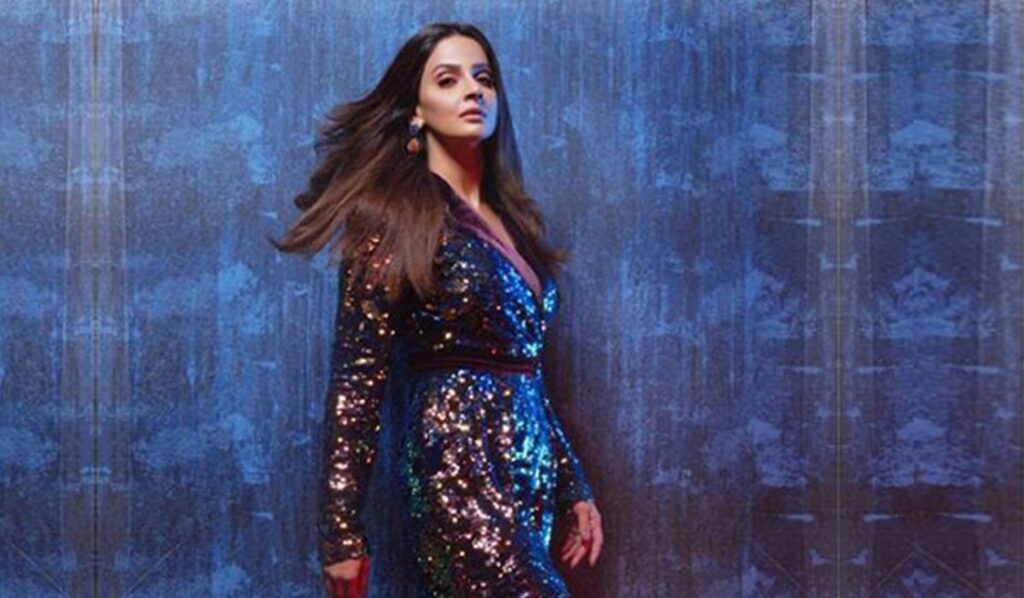 While top actresses like Mahira Khan and Mehwish Hayat are fully converted to films, Saba Qamar remains true to her dramatic roots. The Baaghi actress makes about Rs 800,000 per episode.
Given that, despite filming, she still has time for one drama a year, fans wouldn't mind if she got paid more. On top of that, her remarkable acting skills are second to none in business.
She was recently seen in Cheekh and is currently seen in Sarmad Khoosat's film Kamli.
2. Sanam Baloch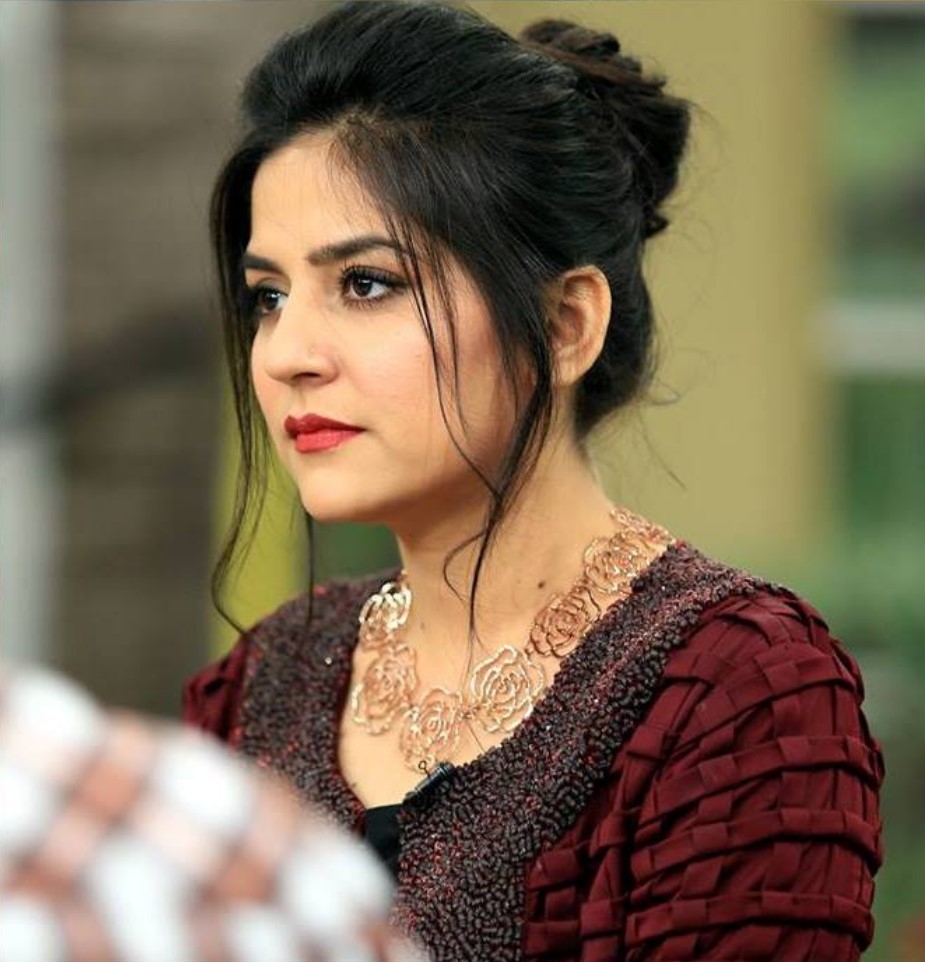 The Doraha actress had taken a break from the series since her Teri Raza project in 2017. With her morning show Subha Saveray Samaa Ke Saath, however, she continued to grace the small screen. She previously hosted Morning With Hum.
She made a comeback with the drama series Khaas and calculated around 680,000 rupees per episode. Despite the success of series like Dastan, Durr-e-Shahwar, Kankar and Noor Pur Ki Rani, Sanam Baloch has never dared to go into films.
This is a fairly rare step for someone who is one of the highest paid Pakistani actresses. She was even offered Bin Roye and Balu Mahi, but she passed the offer on. However, she took over the role of the Pakistani fighter pilot Marium Mukhtiyar in the telefilm "Ek Thi Marium".
3. Sajal Aly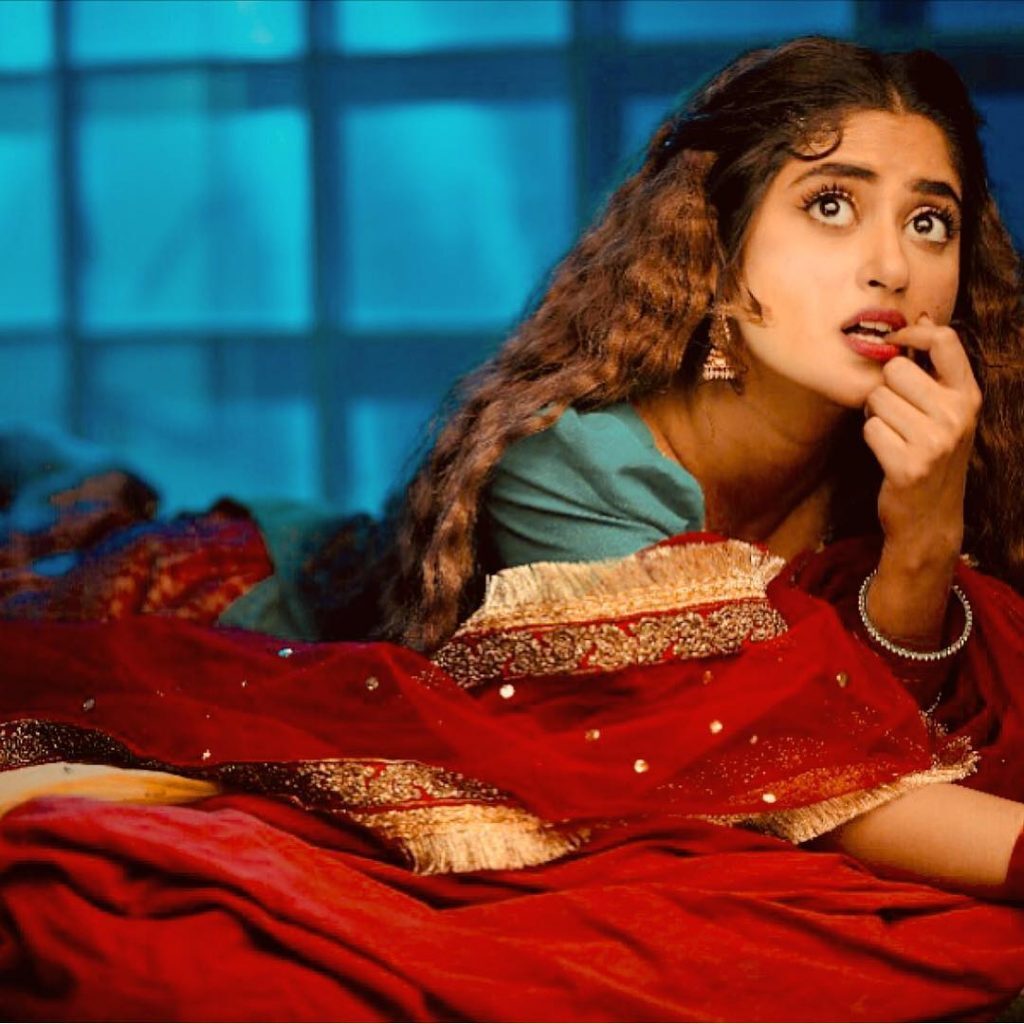 Is that a surprise at all? Sajal Alys Fandom has grown since her Nadaaniyan days. In 2018 she won five Lux Style Awards in one night.
The actress now charges around Rs 650,000 per episode. From series such as Meri Ladli, Chup Raho, Khuda Daikh, Raha Hai, Gul-e-Rana, Yaqeen Ka Safar and now Aangan. This list of hits is constantly growing.
She even made her film debut with Zindagi Kitni Haseen Hai in 2017, but it was her Bollywood debut in Mom (2018) that really catapulted her to the top.
4. Ayeza Khan
After a long break, Ayeza Khan made a comeback on TV screens with Koi Chand Rakh and Yaariyan. Since then, the actress has found a knack for playing a character in a love triangle with Mere Paas Tum Ho and Thora Sa Haq.
The ethereal beauty and mother of two children receives approximately Rs 650,000 per episode. She is currently sharing the screen with her husband Danish Taimoor in Mehar Posh.
Like Sanam Baloch, Ayeza Khan is another one of the highest-paid Pakistani actresses who have not ventured into films. She revealed she has no desire to be a movie star.
5. Mawra Hocane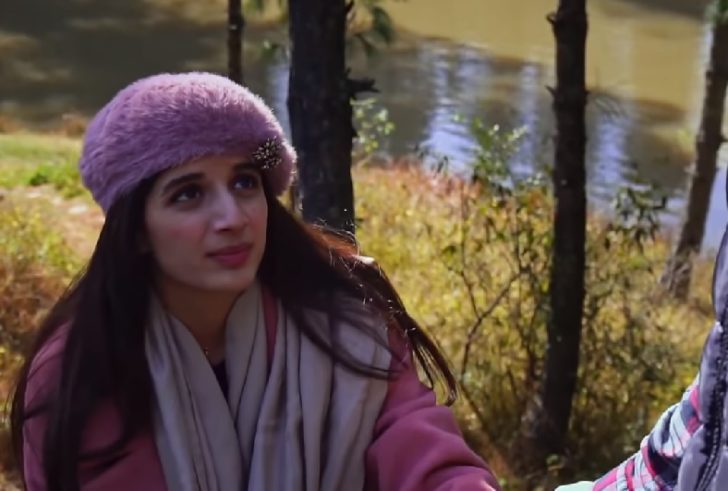 As early as 2018, the Hocane sisters calculated between 200,000 and 270,000 rupees per episode.
Since then, Urwa Hocane has become a producer. Her film Tichh Button is due to be released soon.
Mawra Hocane, on the other hand, has since delivered some great dramas, including Aangan, Daasi, and now Sabaat.
She also signed Yasir Nawaz's next film after the success of her previous film Jawani Phir Nahi Ani 2.
سب سے زیادہ 2020 میں معاوضہ لینے والی پاکستانی اداکارائیں
کیا آپ جانتے ہیں کہ ڈرامہ سیریل میں کام کرنے والے اداکاروں کو پاکستان میں فلموں میں کام کرنے والوں سے زیادہ تنخواہ دی جاتی ہے؟ جب ہم ابھی بزنس میں سب سے زیادہ معاوضہ ادا کرنے والی پاکستانی اداکاراؤں کے بارے میں سوچتے ہیں تو ، معمول کے نام ذہن میں آجاتے ہیں۔
اگرچہ معمول کے پسندیدہ ہماری چاندی کی سکرین پر فضل کرتے ہیں ، وہ اس سے زیادہ آمدنی نہیں کرتے ہیں۔ تاہم ، ان کی مقبولیت نے انہیں بہت ساری تائیدیں حاصل کیں ، جو ان کی مجموعی مالیت میں معاون ہیں۔
زیادہ سے زیادہ مالی حوصلہ افزائی کرنے والے فنکار ڈرامہ سیریل پر قائم رہتے ہیں جہاں اصلی رقم ہے۔
یہاں تک کہ ان شرائط پر بھی ، جب ہم ایک سال یا دو سال قبل آج تک سب سے زیادہ معاوضہ دینے والی پاکستانی اداکاراؤں کے بارے میں سوچتے ہیں تو اس کے بعد سے بہت کچھ بدلا ہے۔
صبا قمر
ماہرہ خان اور مہوش حیات جیسی ٹاپ اداکاراؤں نے جہاں مکمل طور پر فلموں میں تبدیلی کرلی ہے ، صبا قمر اپنے ڈرامہ کی ہر قسط کے 800،000 روپے کماتی ہیں۔
فلموں کی شوٹنگ کے باوجود بھی وہ سال میں ایک ڈرامہ کے لئے وقت نکالنے کا انتظام کیسے کرتی ہے ، اس کے پیش نظر شائقین اس کے زیادہ معاوضے وصول کرنے میں برا نہیں مانیں گے۔ اس میں اضافہ کرنے کے لئے ، اس کی حیرت انگیز اداکاری کی مہارتیں بز میں بے مثال ہیں۔
انہیں حال ہی میں چیخ میں دیکھا گیا تھا اور وہ فی الحال سرمد کھوسٹ کی فلم کملی میں نظر آئیں گی۔
صنم بلوچ
دوراہہ اداکارہ اپنے 2017 کے پروجیکٹ تیری رضا کے بعد ہی ڈرامہ سیریل سے بریک لگ رہی تھیں۔ تاہم ، وہ اپنے صبح کے شو سبھا سویرے سماء کی ساتھ چھوٹی اسکرین پر پروگرام کرتی رہیں۔ اس سے قبل وہ مارنگ ود ہم کی میزبانی بھی کرتی تھی۔
انہوں نے ڈرامہ سیریل خاص کے ساتھ واپسی کی ، اور وہ ہر قسط کے لگ بھگ 680،000 روپے وصول کرتی ہیں۔ داستان ، درویشور ، کانکر ، اور نور پور کی رانی جیسے سیریل سے کامیابی کے باوجود صنم بلوچ نے کبھی بھی فلموں میں جھانسہ نہیں لیا۔
سب سے زیادہ معاوضہ ادا کرنے والی پاکستانی اداکاراؤں میں سے کسی کے لئے یہ ایک غیر معمولی اقدام ہے۔ یہاں تک کہ انہیں بن روئے اور بالو ماہی کی پیش کش کی گئی تھی لیکن وہ اس پیشکش پر ہی گزر نہیں گئیں۔ تاہم انہوں نے ٹیلی فلم 'ایک تھی مریم' میں پاکستانی فائٹر پائلٹ مریم مختیار کا کردار ادا کیا۔
سجل علی
کیا یہ بھی حیرت کی بات ہے؟ سجل ایلی کی نادانیان دنوں سے ہی اس کی محبت بڑھ گئی ہے۔ صرف 2018 میں ، اس نے ایک ہی رات میں پانچ لکس اسٹائل ایوارڈ جیتے۔
اداکارہ اب فی قسط کے لگ بھگ 650،000 روپے وصول کرتی ہیں۔ میری لاڈلی ، چپ رہو ، خدا داد رہ ہے ، گل رانا ، یعقین کا سفار ، اور اب آنگن جیسے ڈرامہ سیریلز سے۔ کامیاب فلموں کی فہرست بڑھتی ہی رہتی ہے۔
یہاں تک کہ انہوں نے اپنی فلمی زندگی کا آغاز 2017 میں زندہگی کٹنی حسینین ہی سے کیا تھا ، لیکن یہ ان کی ماں (2018) میں بالی ووڈ میں پہلی فلم تھی جس نے انہیں واقعی میں اعلی مقام پر پہنچا دیا۔
عائزہ خان
ایک طویل وقفے کے بعد ، عائزہ خان نے کوئ چند راکھ اور یاریان کے ساتھ ٹیلی ویژن اسکرینوں میں واپسی کی۔ تب سے ، اداکارہ نے میرے پاس تم ہو اور تھوڑا سا حق کے ساتھ ایک محبت کے مثلث میں ایک کردار ادا کرنے کے لئے ایک دستک کا انتخاب کیا ہے۔
دونوں کی خوبصورتی اور دونوں کی والدہ کو فی قسط کے مطابق لگ بھگ 650،000 روپے دیئے جاتے ہیں۔ وہ فی الحال مہر پوش میں اپنے شوہر ڈینش تیمور کے ساتھ اسکرین شیئر کررہی ہیں۔
صنم بلوچ کی طرح ، عائزہ خان بھی ایک اور اعلی ادا کی جانے والی پاکستانی اداکارہ ہیں جنہوں نے فلموں میں حصہ نہیں لیا۔ انہوں نے انکشاف کیا کہ انہیں فلم اسٹار بننے کی کوئی خواہش نہیں ہے۔
ماورا حسین
سن 2018 میں ، ہوکین بہنوں نے فی قسط میں 200،000-270،000 روپے وصول کیے۔
تب سے ، ارووا ہویکن پروڈیوسر بننے کے لئے آگے بڑھ رہے ہیں۔ ان کی فلم تیچ بٹن جلد ہی ریلیز ہونے والی ہے۔
دوسری طرف ، ماورا ہوکین کو اس کے بعد سے کچھ بڑے ڈرامے پیش کیے گئے ہیں ، جن میں آنگن ، داسی ، اور اب سبت شامل ہیں۔
انہوں نے اپنی سابقہ ​​فلم جوانی پھر نہیں آنی 2 کی کامیابی کے بعد یاسر نواز کی اگلی فلم میں بھی سائن کیا تھا۔