The Emirates Group announced its half year results for the 2020-21 fiscal year.
Dubai-based Emirates Airlines posted its first loss in more than three decades, announcing it had been hit hard by the coronavirus lockdown that "literally brought air traffic to a standstill".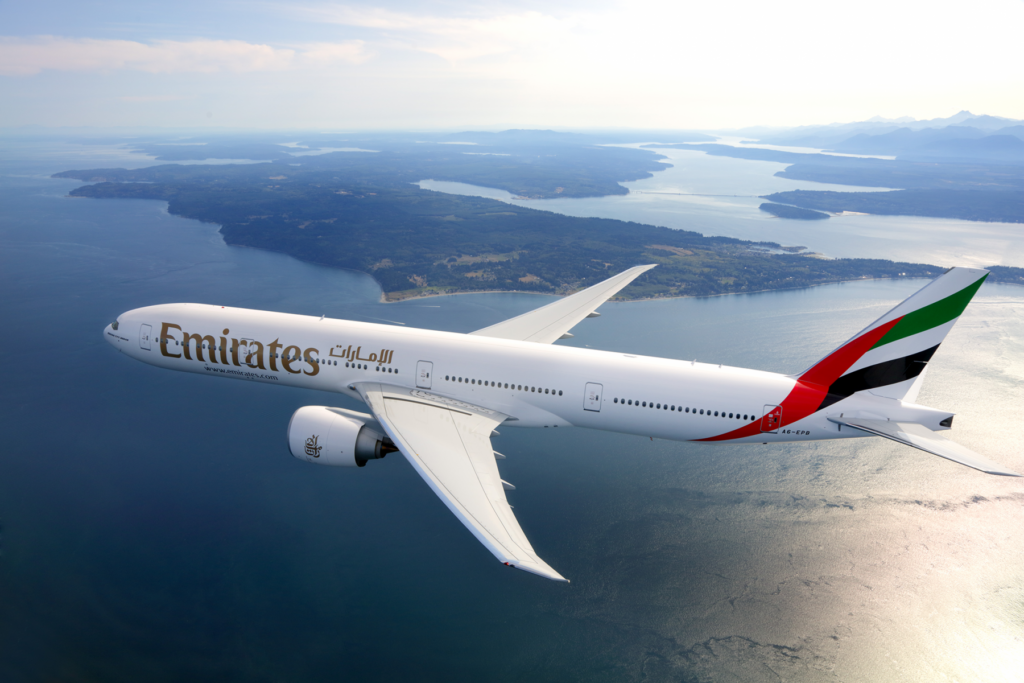 For the first half of fiscal 2020-21, Emirates posted a loss of $ 3.4 billion versus a prior year profit of $ 235 million. Emirates revenue, including other operating income, was $ 3.2 billion, down 75 percent from $ 12.9 billion for the same period last year.
This decrease is due to strict global flight and travel restrictions related to the COVID-19 pandemic.
Emirates reduced its operating costs by 52 percent compared to a capacity reduction of 67 percent. The fuel costs have decreased by 83 percent compared to the same period last year. This was due to a decline in global oil prices (a 49 percent decrease compared to the same period in the previous year) and a 76 percent lower increase in fuel due to significantly reduced flight operations in the six months to the end of September.
The Group's cash position as of September 30, 2020 was $ 5.6 billion compared to $ 7.0 billion as of March 31, 2020.
His Highness (HH) Sheikh Ahmed Bin Saeed Al Maktoum, Chairman and CEO of Emirates Airline and Group, said:
We began our current financial year amid a global lockdown when air passenger traffic was at a literal standstill. In this unprecedented situation for the aviation and travel industry, the Emirates Group recorded a half-year loss for the first time in over 30 years. As passenger traffic disappeared, Emirates and dnata have been able to rapidly pivot to serve cargo demand and other pockets of opportunity. This has helped us recover our revenues from zero to 26% of our position at the same time last year.
He further added,
We have been able to rely on our strong cash reserves, and through our shareholders and the broader financial community, we continue to ensure we have access to sufficient funding to sustain the business and see us through this challenging period. In the first half of 2020-21, our shareholders injected USD 2 billion into Emirates by way of an equity investment and they will support us on our recovery path.
The number of employees in the Emirates Group has decreased by 24 percent compared to March 31, 2020 to a total of 81,334.
Total capacity fell 67 percent to 9.8 billion available tonne kilometers (ATKM) in the first six months of the year. This is due to a significantly reduced flight program in recent months, including the suspension of passenger flights at Dubai International Airport for 8 weeks.
امارات گروپ نے مالی سال 2020-21 کے اپنے نصف سالہ نتائج کا اعلان کیا۔
دبئی میں واقع امارات ایئر لائنز نے تین دہائیوں سے بھی زیادہ عرصے میں اپنا پہلا نقصان برداشت کیا ، انہوں نے بتایا کہ اسے کورونویرس لاک ڈاؤن کی وجہ سے بری طرح متاثر کیا گیا ہے جس سے ہوائی نقل و حمل کو "واقعی ٹھہرا" پہنچا ہے۔
مالی سال 2020-21 کی پہلی ششماہی میں ، امارات کو گزشتہ سال کے 235 ملین ڈالر کے منافع کے مقابلے میں 3.4 بلین ڈالر کا نقصان ہوا۔ امارات کی آمدنی ، بشمول دیگر آپریٹنگ آمدنی میں 3.2 بلین امریکی ڈالر کی کمی ریکارڈ کی گئی ، جو گذشتہ سال کے اسی عرصے کے دوران ریکارڈ کی گئی 12.9 بلین امریکی ڈالر کے مقابلے 75 فیصد کی کمی تھی۔
اس کمی کا نتیجہ کورونا وائرس وبائی امراض سے متعلق دنیا بھر میں شدید اڑان اور سفری پابندیوں کی وجہ سے ہوا ہے۔
امارات نے اپنی آپریٹنگ لاگتوں میں مجموعی صلاحیت 67 فیصد کم ہونے کے مقابلے 52 فیصد کم کردی۔ گذشتہ سال اسی عرصے کے مقابلے میں ایندھن کے اخراجات میں 83 فیصد کمی واقع ہوئی ہے۔ اس کی وجہ عالمی سطح پر تیل کی قیمتوں میں کمی (گذشتہ سال کے اسی عرصے کے مقابلہ میں 49 فیصد کم) ہے ، اس کے علاوہ ستمبر کے آخر تک چھ ماہ کے دوران فلائٹ آپریشن میں خاطر خواہ کم ہونے والی ایندھن میں فیصد کم اضافہ بھی تھا۔