The DFSK is set to launch its Pro SUV Glory 580 in the Pakistani automarket. The official launch of the vehicle is scheduled on Sunday at 07:00pm. Befiore the launch of the SUV the famous auto dealer Regal Motors has started the pre-booking for the DFSK Glory 580 Pro. The company has already revealed the detailed spec and price of the upcoming SUV.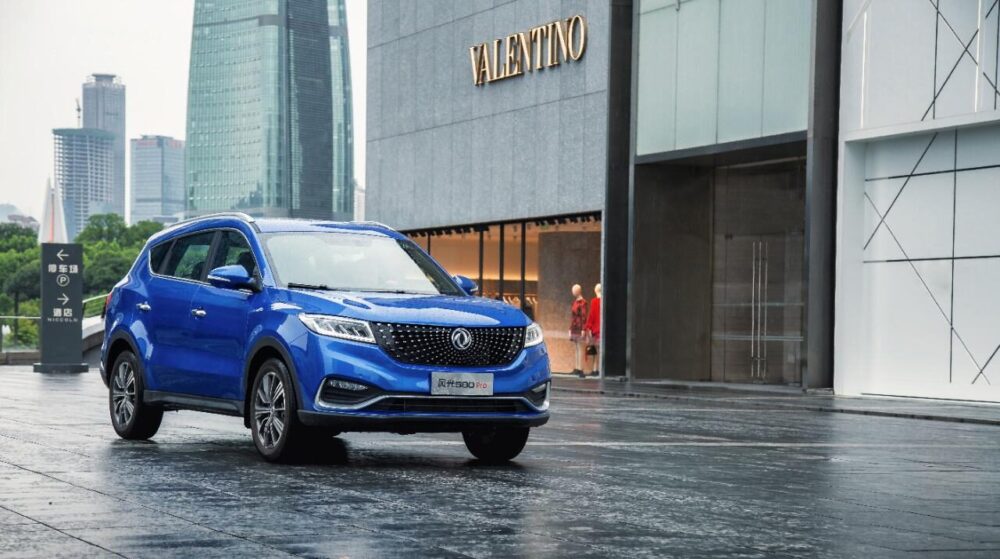 The DFSK Glory DFSK will compete with Hyundai Tucson, Kia Sportage, Proton X70 and MG HS in the Pakistani auto market. As already revealed thet Glory 580 Pro is a seven seated crossover SUV. The company also has already brought the Glory 580 SUV to Pakistan with the collaboration of the Regal Motors in 2018.
The DFSK Glory 580 Pro will be powered by a 1.5 Liter turbocharged 4 cylinder petrol engine that makes 147 horsepower at 2000 RPM and 220 Newton-Meters of torque at 4000 RPM. The power will only be sent to front wheel only through 6-speed CVT automatic gearbox. The safety features of the SUV include smart drive assist and iTalk voice recognition.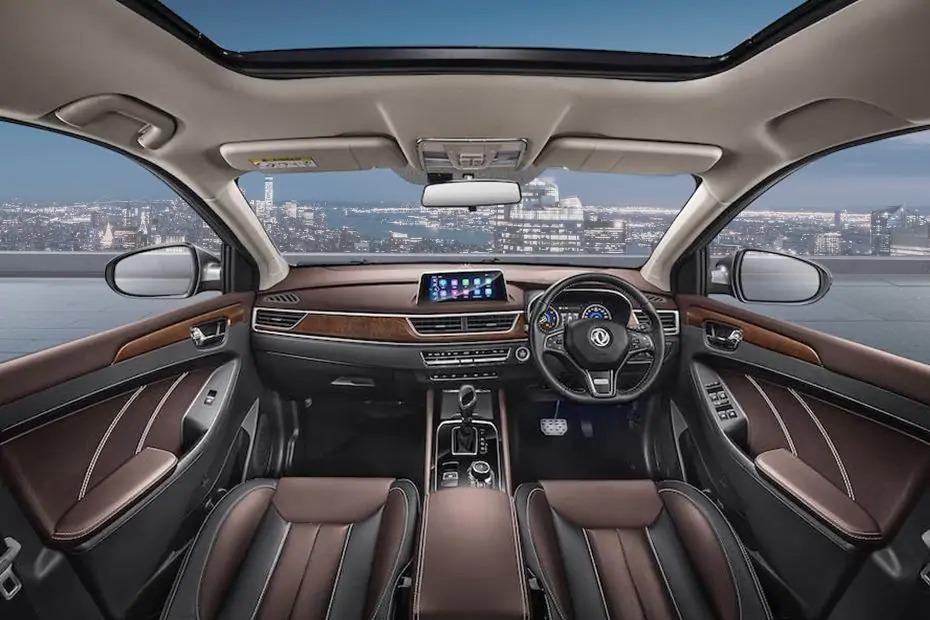 On the price side, the Glory 580 will come at a low price tag as compared to its competitors in Pakistani market. The price of the Glory will be 4.4 million rupees and it is going to very affordable crossover SUV. The Regal Motors offer the pre-booking of the DFSK Glory 580 pro for 1,500,000 rupees. According to the official statement of the automaker the Glory 58 pro units will be shipped by April 2020.
ڈی ایف ایس کے اپنے پرو ایس یو وی گلوری 580 کو پاکستانی آٹومارکیٹ میں لانچ کرنے کے لئے تیار ہے۔ اس گاڑی کا باضابطہ آغاز اتوار کو شام 07 بجکر 30 منٹ پر ہوگا۔ ایس یو وی کے لانچنگ سے پہلے ، مشہور آٹو ڈیلر ریگل موٹرز نے ڈی ایف ایس کے گلوری 580 پرو کی پری بکنگ شروع کردی ہے۔ کمپنی پہلے ہی آئندہ ایس یو وی کی تفصیلی چھان بین اور قیمت کا انکشاف کر چکی ہے۔
ڈی ایف ایس کے گلوری ڈی ایف ایس کے پاکستانی آٹو مارکیٹ میں ہنڈائی ٹکسن ، کیا اسپورٹیج ، پروٹون ایکس 70 اور ایم جی ایچ ایس کے ساتھ مقابلہ کرے گی۔ جیسا کہ پہلے ہی انکشاف ہوا ہے کہ گلوری 580 پرو سات بیٹھے ہوئے کراس اوور ایس یو وی ہے۔ کمپنی 2018 میں ریگل موٹرز کے ساتھ پہلے ہی گلوری 580 ایس یو وی کو بھی پاکستان لاچکی ہے۔
ڈی ایف ایس کے گلوری 580 پرو 1.5 لیٹر ٹربو چارجڈ 4 سلنڈر پیٹرول انجن کے ذریعہ تقویت یافتہ ہے جو 2000 آر پی ایم پر 147 ہارس پاور اور 420 آر پی ایم پر 220 نیوٹن میٹر ٹارک بناتا ہے۔ صرف 6 اسپیڈ سی وی ٹی آٹومیٹک گیئر باکس کے ذریعے ہی پاور کو فرنٹ وہیل میں بھیجا جائے گا۔ ایس یو وی کی حفاظتی خصوصیات میں اسمارٹ ڈرائیو اسسٹ اور آئی ٹاک کی شناخت شامل ہے۔
قیمت کے بارے میں ، گلوری 580 پاکستانی مارکیٹ میں اپنے حریفوں کے مقابلے میں کم قیمت والے ٹیگ پر آئے گی۔ گاڑی کی قیمت 4.4 ملین روپے ہوگی اور یہ بہت سستی کراس اوور ایس یو وی کو جارہی ہے۔ ریگل موٹرز ڈی ایف ایس کے گلوری 580 پرو کی 1،500،000 روپے میں پیشگی بکنگ پیش کرتی ہے۔ آٹومیکر کے سرکاری بیان کے مطابق گلوری 58 پرو یونٹ اپریل 2020 تک بھیج دیا جائے گا۔