With the relaxation and restrictions in some countries, such as Spain and Italy, restaurants, parks and churches are using creative solutions to ensure that social distancing continues.
People sit in circles to promote social distance as they relax in Domino Park on the East River in Brooklyn, New York City, United States.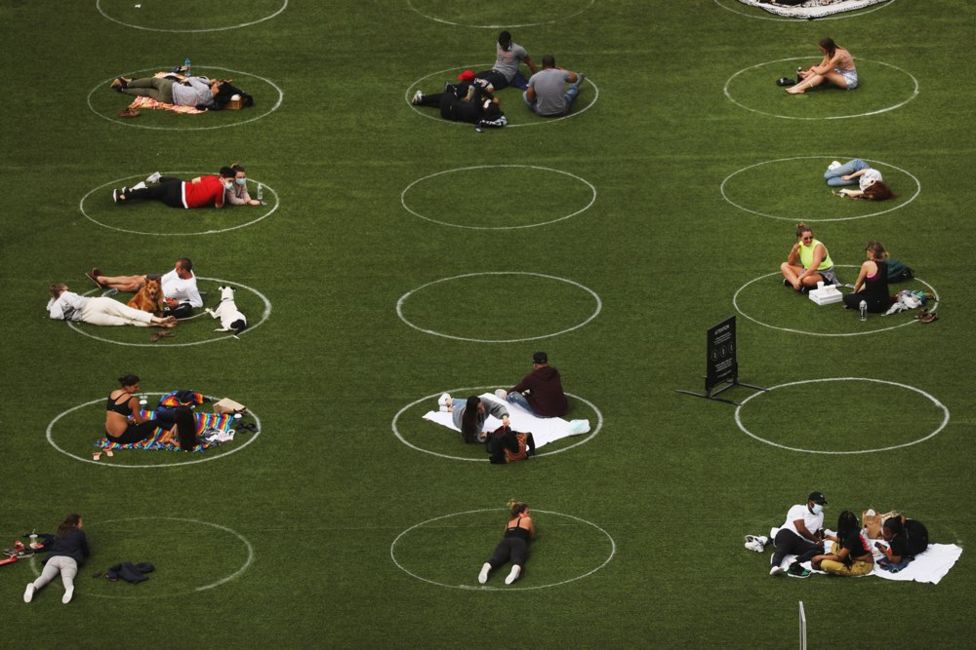 People practice social distancing in a lift at World Trade Center in Colombo, Sri Lanka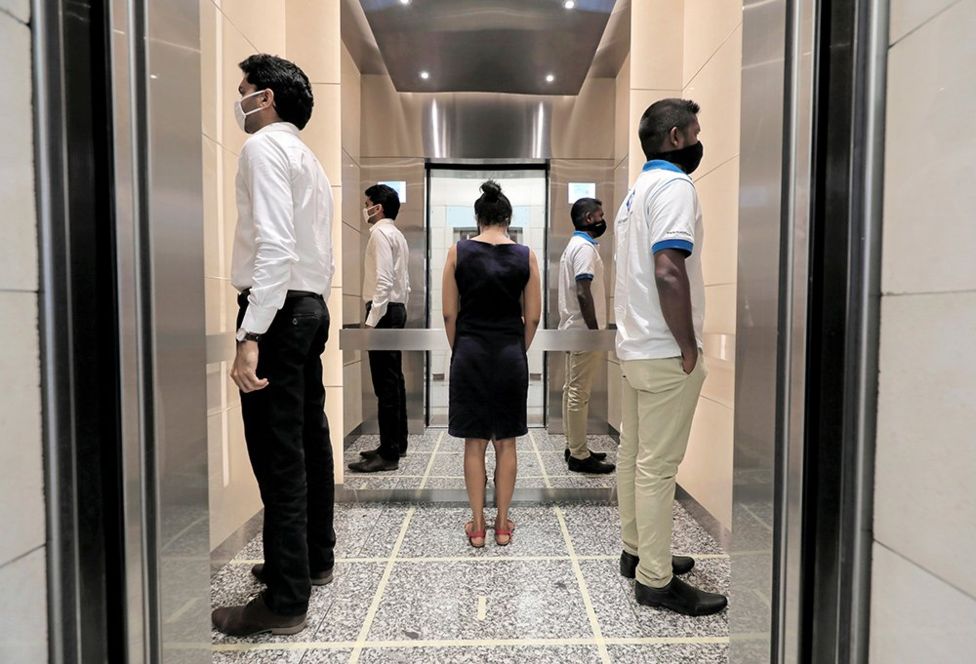 Cardboard cutouts from customers are placed at dining tables in the Five Dock Dining Restaurant in Sydney, Australia. The restaurant also plays "chatter" in the background to create an ambience.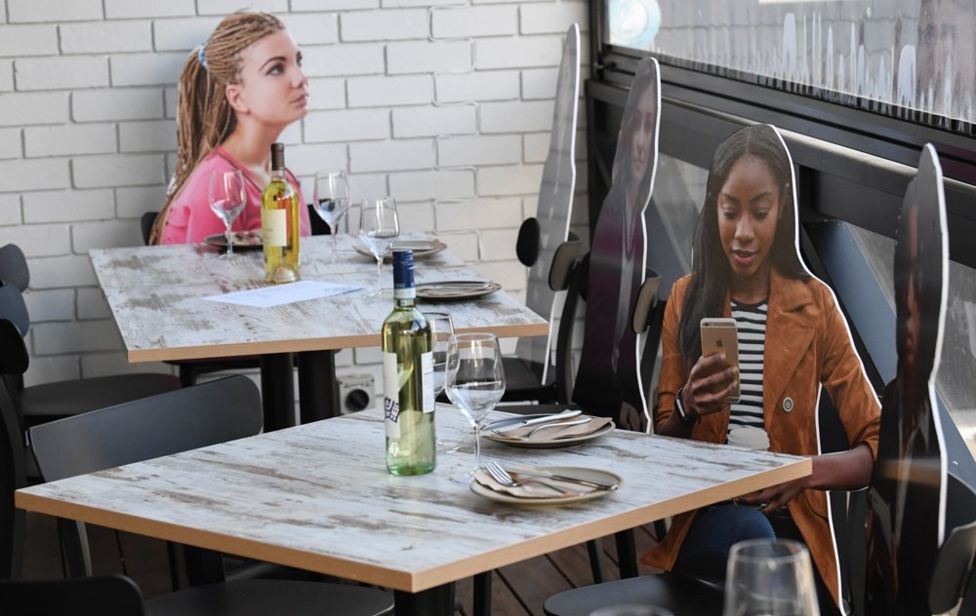 People have lunch at the Penguin Eat Shabu restaurant in Bangkok, Thailand. The plastic barriers ensure social distance between the guests.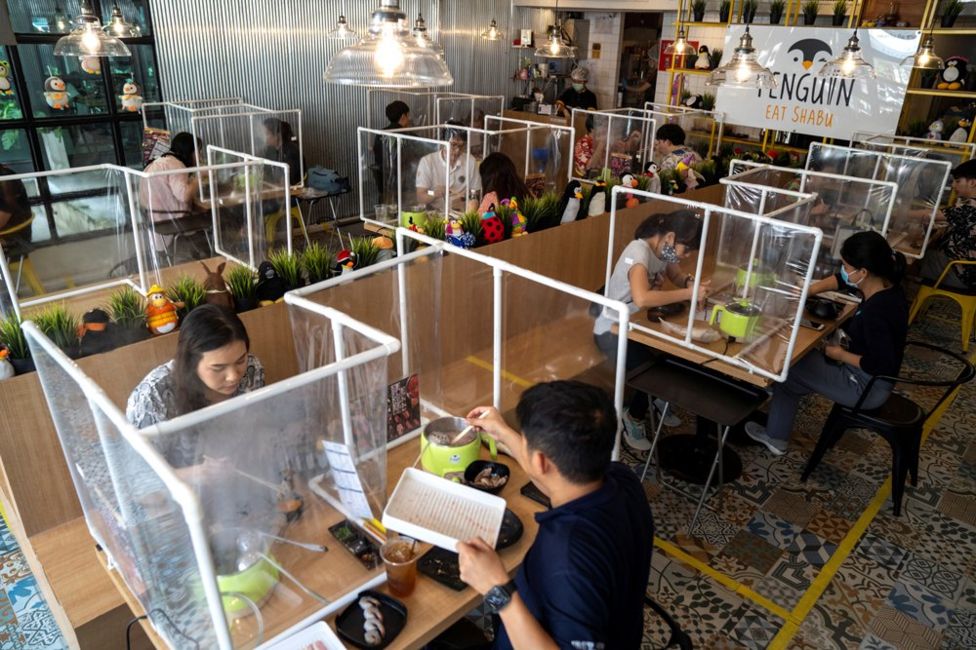 Secondary school students in Albania follow local instructions to enter their building while maintaining social distance.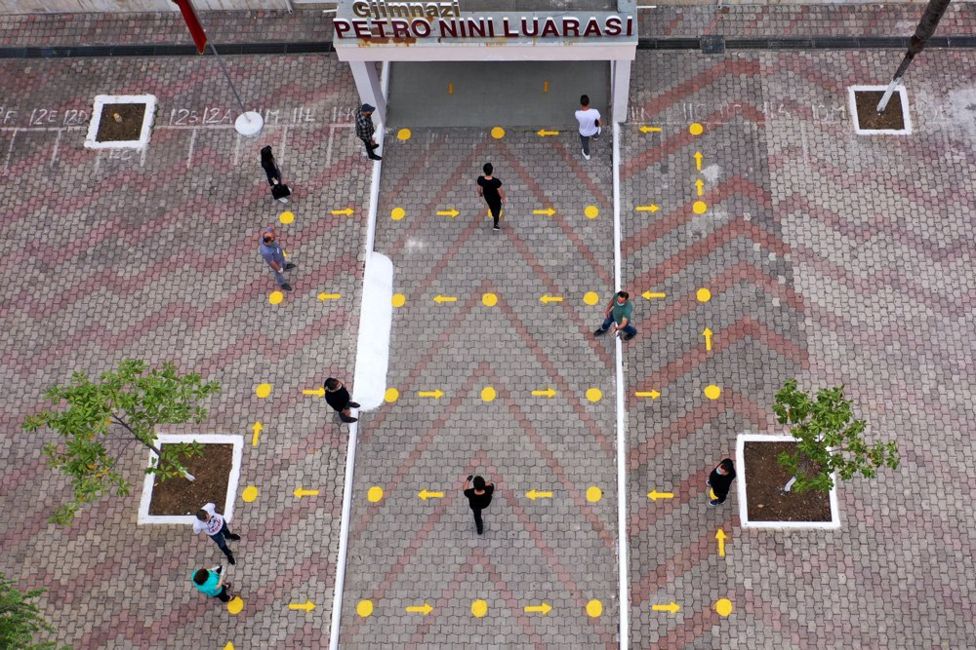 Women are separated by partitions when they have their hair washed at the Bella Rinova hair salon in Houston, Texas, USA.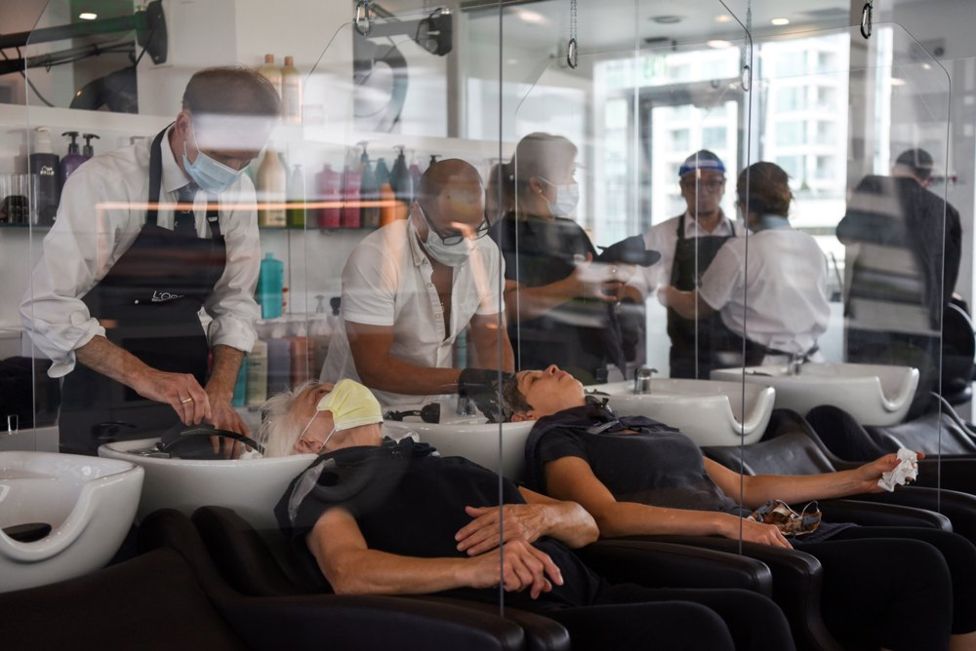 Students practice social distancing in the yard of a secondary school that is reopening in Brussels, Belgium.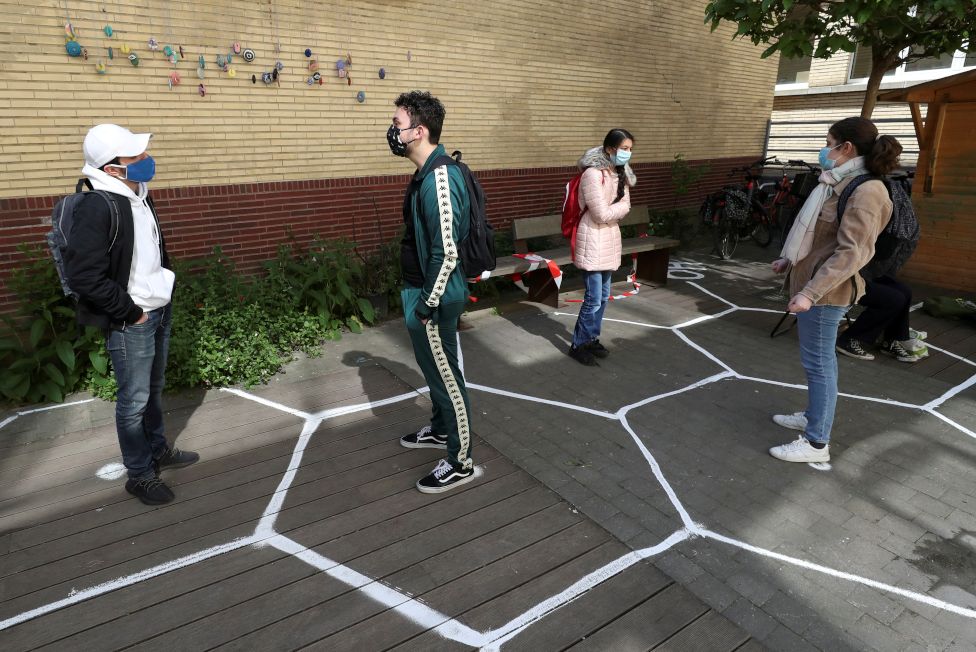 People stand on designated markings on a tram platform in Nice, France.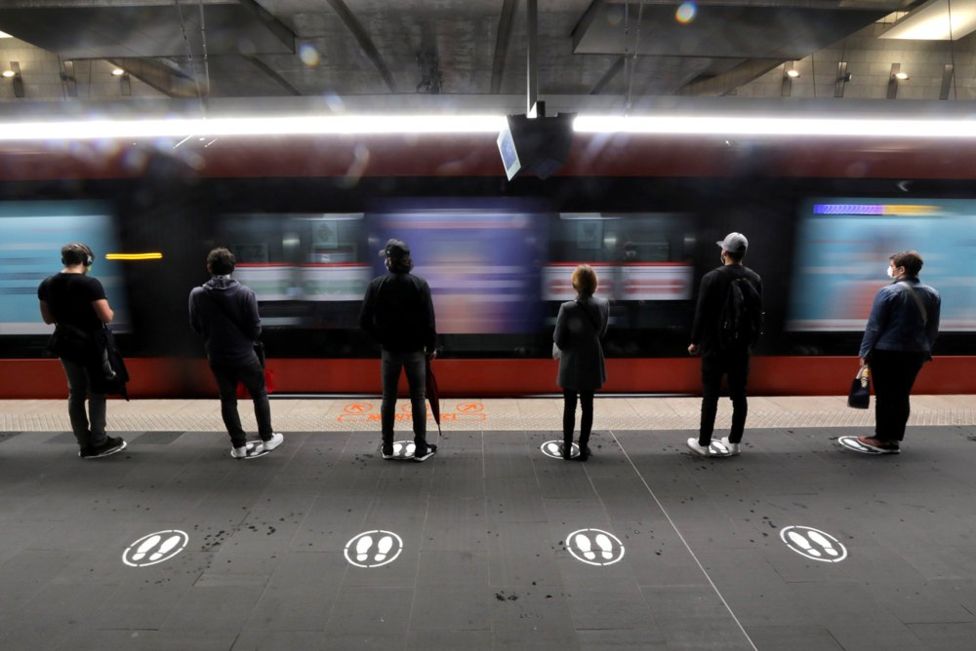 An aerial view of San Francisco's first temporary camp for the homeless. In response to public pressure, the city created a socially distant sleeping area in a fenced room with toilets, hand washing stations and security guards.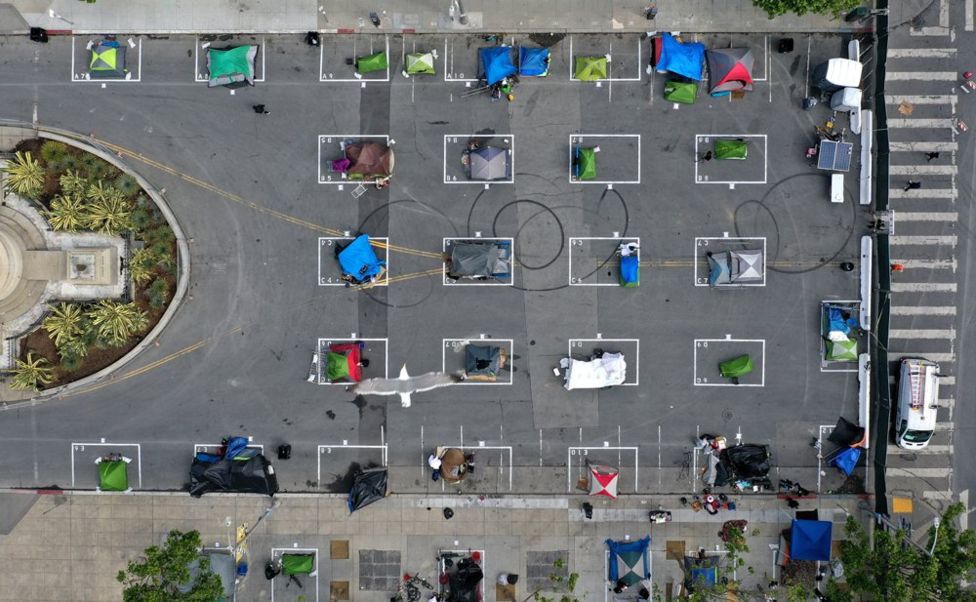 A stuffed panda is placed on a chair to enforce social detachment in a restaurant in Bangkok, Thailand.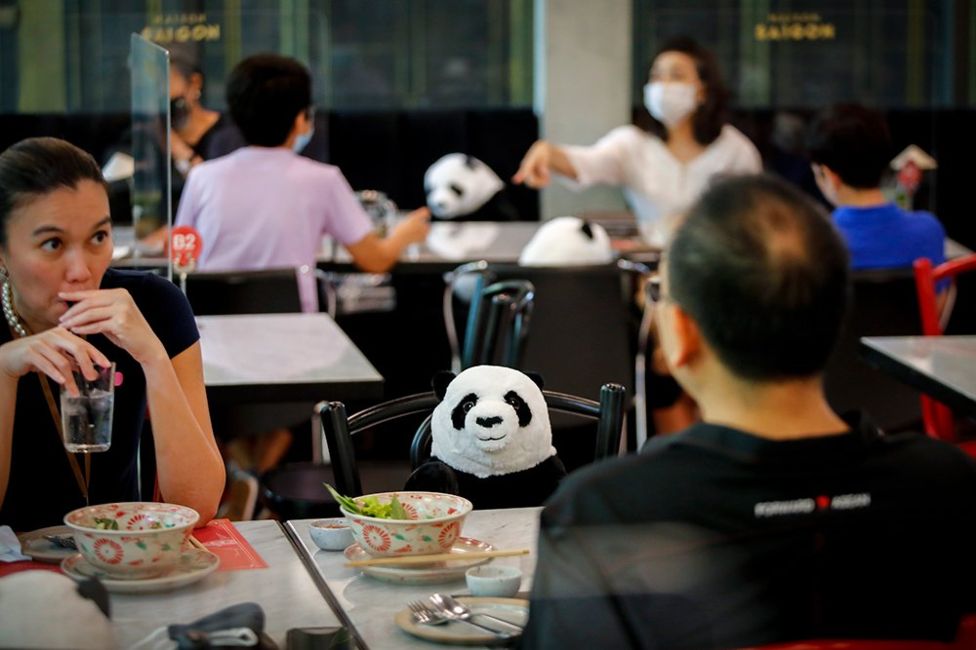 Worshipers attend a Mass in the Santa Barbara Church in Madrid, Spain. Churches can hold masses in Madrid provided there are a limited number, face masks are worn and social distance is maintained.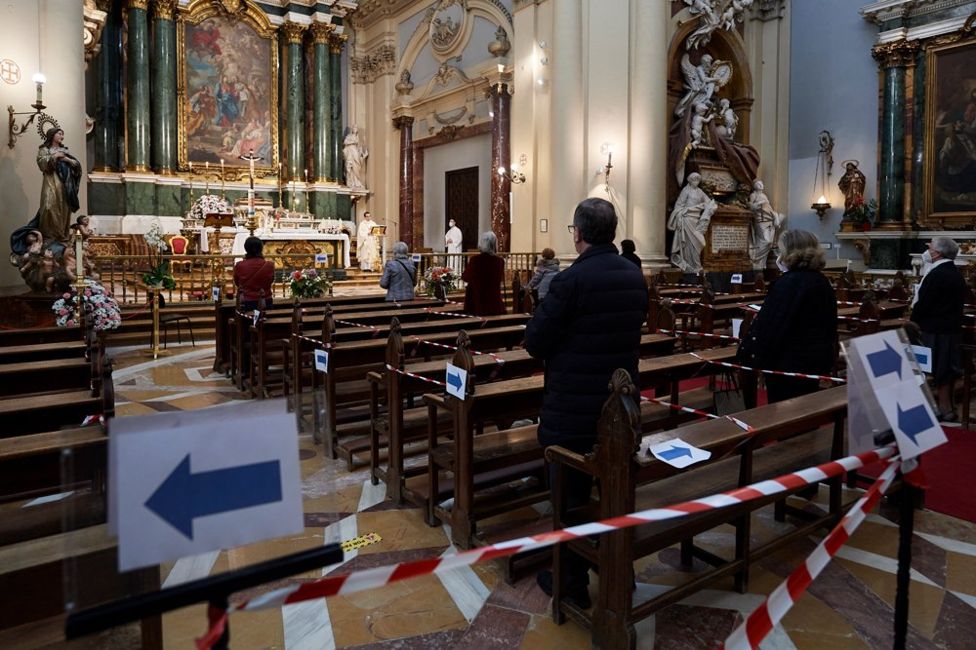 A waiter checks the temperature of a customer in a restaurant in Milan, Italy.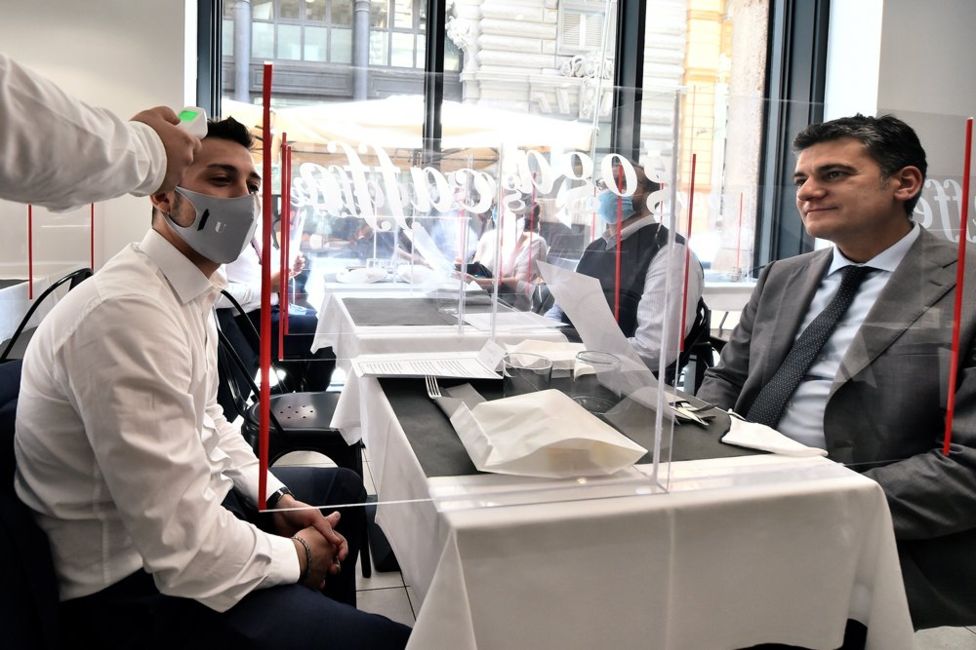 Worshipers attend Friday prayers during the Muslim holy month of Ramadan at the Mohammed Al Amin Mosque in Beirut, Lebanon, while keeping a safe distance.