Introduction
Ah, the Apple iPhone SE. The special edition. Even if the Smaller Edition was more appropriate. And just like the first iPhone SE, the second generation is small – even if it's bigger than the first, and special – because this launch takes place about every four years.
We are sure that Apple had plans for a great premiere in March last year, but COVID-19 has turned everything upside down and such plans have been abruptly abandoned. The new iPhone was launched out of the blue on the manufacturer's website without fanfare, but quickly became famous because it was not only one of the cheapest iPhones ever made, but also one of the hottest offers of the season for the money.
Imagine that – bang for the buck coming from Apple! Indeed, the highlight feature of the new iPhone SE is the A13 Bionic chip – that's Apple's latest platform – the one that's powering the iPhone 11 trio. As for the rest, well, it's mostly iPhone 8.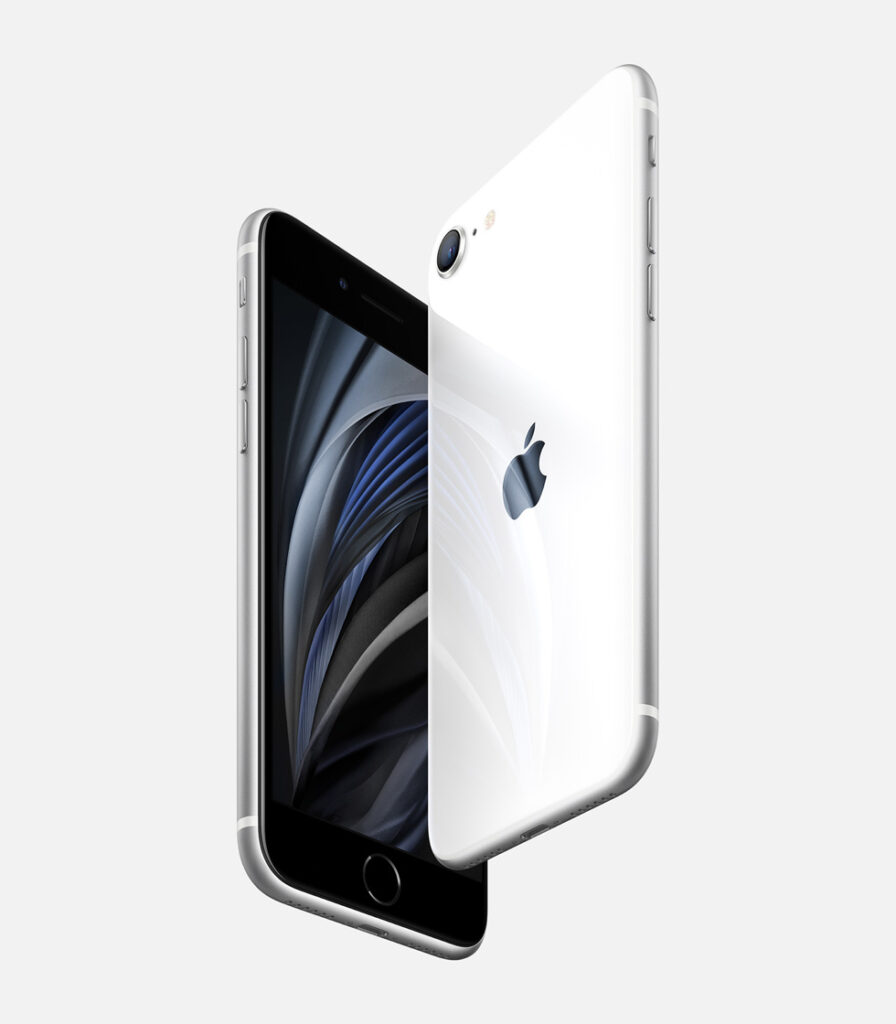 Apple did use the 2.5 years old iPhone 8 as a canvas in more than one way. The shell is the same, as is the screen (sans the 3D Touch layer), same front and rear cameras ergo photo and video capabilities, same stereo speakers, same battery capacity, same charging capabilities.
Apple iPhone SE (2020) Specs
Body: Aluminum frame, Gorilla Glass front with oleophobic coating, Gorilla Glass back with glossy finish, IP67 certified for water and dust resistance. Red, Black, and White color options; 138.4 x 67.3 x 7.3 mm; 148g.
Screen: 4.7″ 16M-color LED-backlit IPS LCD screen of 750p resolution, 326ppi, True Tone adjustment via four-channel ambient light sensor.
OS: Apple iOS 13.
Chipset: Apple A13 Bionic (7nm+) chip – 2×2.66 GHz Lightning + 4×1.8 GHz Thunder) Apple CPU, four-core Apple GPU, 8-core Apple NPU 3-gen.
Camera: 12MP camera with F/1.8 lens, optical image stabilization, quad-LED flash with slow sync, phase detection auto focus, Smart HDR, wide color capture.
Video recording: 2160p@60/30fps, 1080p@30/60/120/240fps video recording
Selfie: 7MP F/2.2 front-facing camera with BSI sensor and HDR mode, 1080p@30fps video
Storage: 64GB, 128, or 256GB of built-in storage.
Connectivity: 4G LTE Cat.12; Wi-Fi a/b/g/n/ac; Bluetooth 5.0; Lightning port; GPS with A-GPS, GLONASS, GALILEO, QZSS; NFC (Apple Pay only).
Battery: 1,821mAh battery, 18W fast charging, wireless charging (Qi compatible).
Misc: Stereo speakers, pressure-sensitive Home key with fingerprint scanner, Taptic Engine.
Apple iPhone SE (2020) Unboxing
The iPhone retail package has seen few changes over the year. The best known is the 18 W charger, which replaces the 5 W adapter for the iPhone 11 Pro models. However, this is not the case with the iPhone SE.
The Apple iPhone SE (2020) packaging contains the prehistoric 5 W charger and the usual Lightning cable. However, we appreciate the EarPods that are included in every iPhone. Two Apple logo stickers and the SIM ejector complete the SE bundle.
The iPhone SE supports fast charging via USB-PD (up to 18 W) and wireless charging (up to 8 W), so at least you cannot do without other options. You only need to get a quick charger separately.
ایپل آئی فون ایس ای 2020 کا جائزہ
ایپل آئی فون ایس ای. خصوصی ایڈیشن۔ یہاں تک کہ اگر چھوٹا ایڈیشن زیادہ مناسب تھا۔ اور بالکل پہلے آئی فون ایس ای کی طرح ، اس کی دوسری نسل دونوں ہی ہے – چھوٹی ، چاہے وہ پہلے والے سے کہیں زیادہ بڑی ہو ، اور خصوصی – کیوں کہ اس طرح کا لانچ چار سال یا اس سے زیادہ میں ایک بار ہوتا ہے۔
ہمیں یقین ہے کہ ایپل کے گذشتہ مارچ میں ایک زبردست پریمیئر ایونٹ کے منصوبے تھے ، لیکن کوویڈ 19 نے سب کچھ الٹا کردیا اور اس طرح کے منصوبے اچانک ختم ہوگئے۔ نئے آئی فون کی روشنی میکر کی ویب سائٹ پر کم ہی دھوم دھام سے جاری کی گئی تھی ، لیکن یہ جلدی سے اب تک بنائے جانے والے سستے آئی فونز میں سے ایک نہیں بلکہ ہرن کی پیش کشوں کے لئے سیزن کے سب سے مشہور بینگ کی حیثیت سے بھی مشہور ہوگئی۔
ایپل نے 2.5 سال پرانے آئی فون 8 کو ایک سے زیادہ طریقوں سے کینوس کے طور پر استعمال کیا۔ شیل وہی ہے ، جیسا کہ اسکرین (تھری ڈی ٹچ پرت) بھی ہے ، اسی طرح کے سامنے اور پیچھے والے کیمرے فوٹو اور ویڈیو کی صلاحیتوں ، وہی سٹیریو اسپیکر ، ایک ہی بیٹری کی گنجائش ، اسی طرح کی چارجنگ کی صلاحیتوں کی طرح ہیں۔
ایک اچھی طرح سے نظر سے پتہ چلتا ہے کہ آئی فون ایس ای 2020 آج کے معیارات کے لحاظ سے واقعی چھوٹا ہے ، اور جب یہ دو سال سے زیادہ عرصہ پہلے متعارف کروائی گئی خصوصیات لاتا ہے تو ، یہ بڑی مشکل سے پرانی ہیں – فون پانی سے بچنے والا ہے ، اس کا سنگل کیمرا متعدد خصوصیات پیش کرتا ہے جیسے پورٹریٹ ، سمارٹ ایچ ڈی آر اور یہاں تک کہ 60 کلو میٹر میں او آئی ایس اور ای آئی ایس دونوں دستیاب ہیں ، جبکہ سٹیریو اسپیکر بہترین معیار کے ہیں جو آج تک شکست دینا بھی مشکل ہے۔