Apple has updated its 13-inch MacBook Pro series with an improved magic keyboard, double storage and faster performance. An upgrade that costs a pretty penny at $ 1299.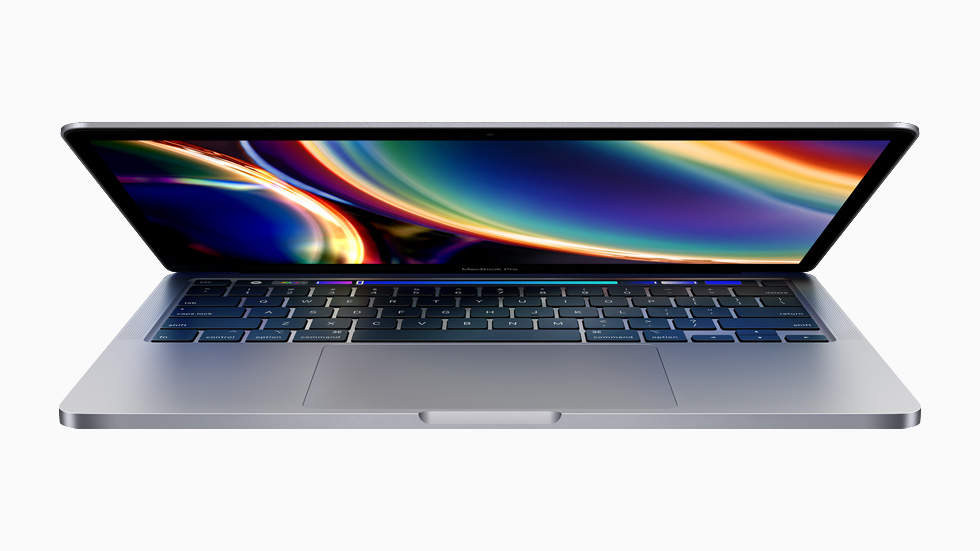 Since Apple received a backlash against its problematic butterfly keyboard a few years ago, the American company has abolished the mechanism and opted for scissor switches instead. The magic keyboard was a step in the right direction and is probably the most requested change.
The design of the device remains the same. The laptop's 13-inch retina display has modest bezels, support for the P3 color gamut, and a maximum brightness of 500 nits. There were rumors that the display would be upgraded to 14 inches with even smaller bezels, but that doesn't seem to be the case here.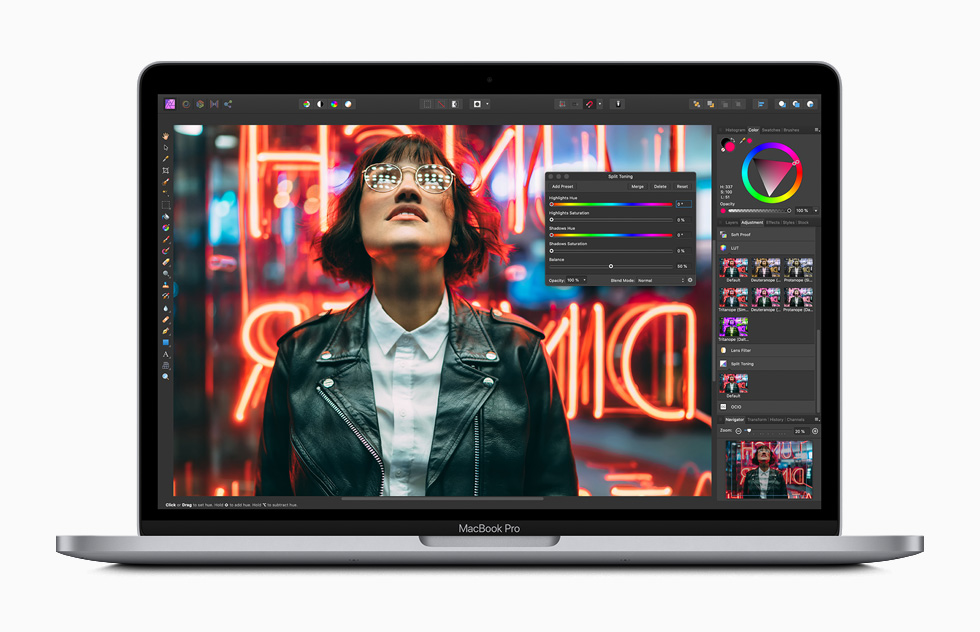 The redesigned magic keyboard has a 1mm key travel for smooth and easy typing and a physical escape key, as well as a touch bar and a touch ID for further unlocking options.
The main update, however, is the spec bump upgrade. The RAM of the new 13-inch MacBook Pro can now be upgraded to 32 GB, and the internal memory can take up to 4 TB. The 10th generation Intel processors have a turbo boost of up to 4.1 GHz and the new integrated GPU supports a resolution of up to 6K on the Pro Display XDR.
As mentioned earlier, the updated 13-inch MacBook Pro will be available for sale for $ 1299. The base models lack some specs, but upgrades can be purchased for $ 100 to $ 200.
ایپل 2020 میک بک پرو ڈبل سپیکس کے ساتھ
ایپل نے اپنے 13 انچ کی میک بوک پرو لائن اپ کو جدید جادو کی بورڈ ، اسٹوریج کو دوگنا ، اور تیز کارکردگی کے ساتھ اپ ڈیٹ کیا ہے۔ جس کی قیمت 1299 ڈالر ہے۔
جب کچھ سال پہلے ایپل کو اپنے تیتلی کی بورڈ پر ردعمل ملا تھا ، اس کے بعد امریکی کمپنی نے اس طریقہ کار کو ختم کردیا ہے اور اس کی بجائے کینچی سوئچز کا انتخاب کیا ہے۔ جادو کی بورڈ صحیح سمت میں ایک قدم تھا اور ممکنہ طور پر انتہائی درخواست کی گئی تبدیلی ہے۔
ڈیوائس کا ڈیزائن ایک جیسا ہی رہتا ہے۔ لیپ ٹاپ کے 13 انچ ریٹنا ڈسپلے میں آس پاس بیزلز ، P3 وسیع رنگ پہلوؤں کے لئے معاونت ، اور زیادہ سے زیادہ چمک 500 نٹس ہیں۔ اس سے قبل یہ افواہیں تھیں کہ ڈسپلے کو 14 انچ تک بھی چھوٹی چھوٹی بیزلز کے ساتھ اپ ڈیٹ کیا جائے گا ، لیکن ایسا لگتا ہے کہ یہاں ایسا نہیں ہوا ہے۔