Hania Aamir and Asim Azhar, both known as individual artists, have become one of the most popular couples in the Pakistani entertainment industry. The energies that they emit together show a couple that is extremely positive and easy going and has great chemistry together. One of the most important aspects of their relationship is their friendship; Therefore, they are absolute pair goals.
Although Asim Azhar has already mentioned that Hania is very special to him, the couple still have to announce that they are officially together. Friendship or relationship, the chemistry they share off-screen makes fans love them even more.
Her friendly joke makes her fans smile, laugh, and enjoy making her a favorite. Although there is no official announcement yet, Hania Aamir recently admitted in a live session that the two have no plans to get married soon. This may not be the case yet, but we are sure that your fans will keep their fingers crossed and clasp their hearts so that this can happen soon.
We have a list of our favorite Hania-Asim pictures that will remind you of how adorable they are: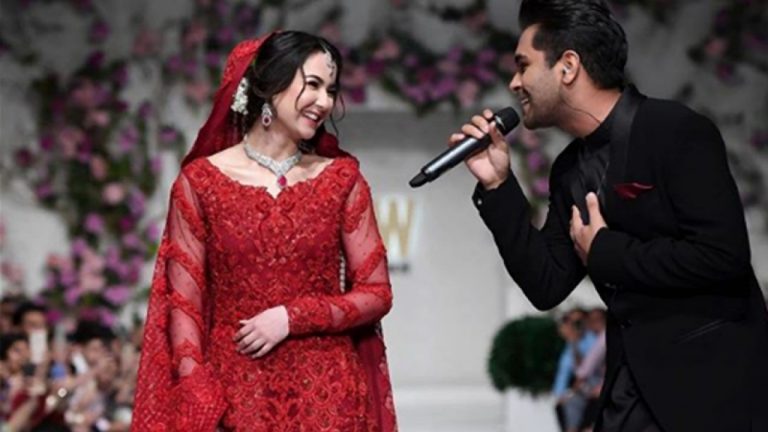 ہانیہ عامر اور عاصم اظہر ایک ساتھ خوبصورت نظر آنے والی 10 تصاویرں
ہانیہ عامر اور عاصم اظہر ، دونوں ہی انفرادی فنکاروں کے نام سے مشہور ہیں ، وہ پاکستانی تفریحی صنعت میں ایک مشہور جوڑے کے طور پر ابھری ہیں۔ ان کے ساتھ مل کر جو توانائیاں نکلتی ہیں وہ ایک جوڑے کی نمائش کرتی ہیں جو انتہائی مثبت ، آسانی سے چلنے والی ہے اور جوڑا بنانے کے لئے ایک ساتھ زبردست کیمسٹری رکھتی ہے۔ ان کے تعلقات کا سب سے اہم پہلو ان کی دوستی ہے۔
اگرچہ عاصم اظہر پہلے ہی بتا چکا ہے کہ ہانیہ ان کے لئے خاص ہے ، لیکن اس جوڑے نے ابھی یہ اعلان نہیں کیا ہے کہ وہ باضابطہ ساتھ ہیں۔ تاہم ، دوستی یا رشتہ ، وہ کیمسٹری جو انہوں نے آن اسکرین ِآ آف اسکرین پر شیئر کی ہے وہ ایک ہے جو مداحوں کو ان سے زیادہ پیار کرنے پر مجبور کرتا ہے۔